The Jean Pigozzi African Art Collection
JAPANCONGO, Garage Center for Contemporary Culture, Moscow, Russia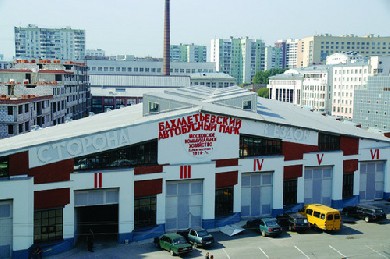 from 08/07/2011 to 20/08/2011
German artist Carsten Höller has created JapanCongo, an exhibition featuring works from the art collection of Jean Pigozzi.
The exhibit brings together the world of African and Japanese art under one roof. Fifteen Congolese artists will be displayed including the talents of Peter Bodo, Chéri Samba, Pathy Tshindele, Jean Depara, Cheik Ledy and Bodys Isek Kingelez. An equal number of Japanese artists will also be displayed with works from Natsumi Nagao, Nobuyoshi Araki, Akihiro Higuchi, Kazuna Taguchi, Kaneuji Teppei, Hiroki Tsukuda and Keiichi Tanaami.
JapanCongo was first exhibited in France at Le Magasin in Grenoble. It will travel to Russia at The Garage - Center for Contemporary Culture of Moscow in summer 2011.
Visit
Location
Garage Center of Contemporary Culture
127055
19A Ulitsa Obraztsova
Moscow
T (+7 495) 645-05-20
E welcome@garageccc.com
Link to the exhibition website