The Jean Pigozzi African Art Collection
Staying Power: Photographs of Black British Experience 1950s-1990s, Victoria and Albert Museum, London, UK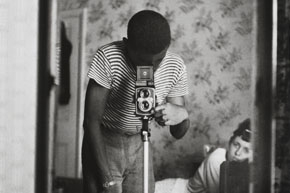 from 16/02/2015 to 24/05/2015
DISPLAY: This display showcases a variety of photographic responses to black British experience from the 1950s to the 1990s. All of the photographs are from the V&A Collection and were acquired as part of the project Staying Power: Photographs of Black British Experience 1950s-1990s, a collaboration with Black Cultural Archives funded by the Heritage Lottery Fund.
The aim is to increase the number of black British photographers and images of black Britain in the V&A. The photographs collected, together with oral histories gathered by Black Cultural Archives, will raise awareness of the contribution of black Britons to British culture, society, and the art of photography.
Black Cultural Archives promotes education about the cultural identity and history of people of African and African-Caribbean descent in Britain. A concurrent exhibition, also drawn from the V&A's Staying Power collection, will be on view at the organisation's heritage centre from 15 January 2015.
Find out more about the Staying Power project and Black Cultural Archives exhibition by following the link on the left.
Displays complement our permanent collections; there are many free temporary displays around the V&A. They range in size from a single case to a room.
Link to the exhibition website
Featured Caacart artists :