The Jean Pigozzi African Art Collection
Les Maîtres de la Sculpture du Côte d'Ivoire, Quai Branly, Paris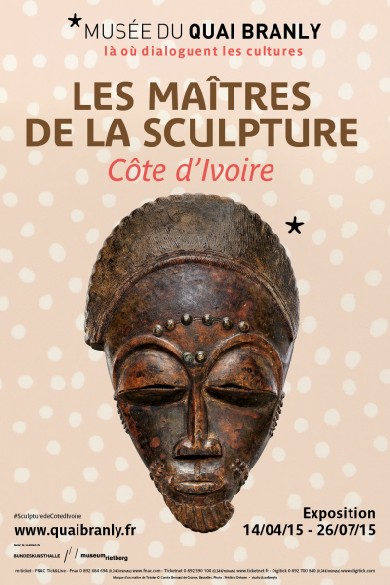 from 14/04/2015 to 26/07/2015
Long considered in the West as simple artisanal objects, the wooden sculptures produced in Western Africa – and principally in Ivory Coast – reveal their technical qualities and aesthetic power throughout an exhibition tracing the major styles of the region.
The exhibition defends a position that asserts that African art – like Western art – is composed of individual artists. To present the workshops of master sculptors from the late 19th and early 20th century is to affirm their profoundly artistic identity. It is also to introduce the geographical, religious and social context in which some of the major works were created and, at the same time, to initiate the Western eye to the beauty and aesthetic codes of the region. The works and contemporary installations presented as the conclusion to the exhibition confirm the power of this heritage.
The work of Emile Guebehi & Nicolas Damas and Koffi Kouakou
are among the artists being exhibited.
Link to the exhibition website
Featured Caacart artists :