The Jean Pigozzi African Art Collection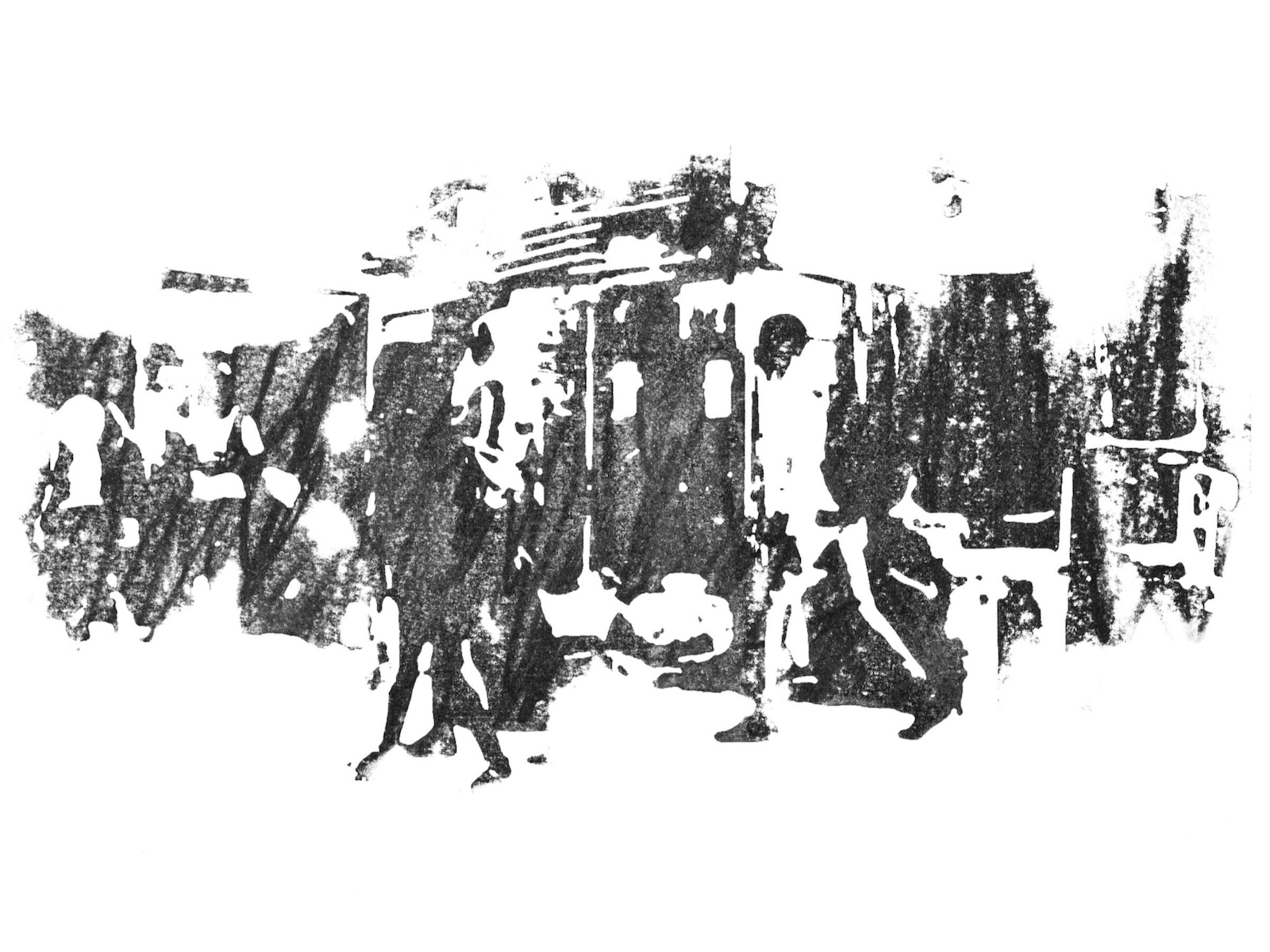 Colobane - 2020
Animated film made from 5000 black and white drawings- Duration 8'45 minutes - Director: Mbaye Diop, photographs: Noé Cauderay, sound: Marcin de Morsier - ©️Mbaye Diop, Noé Cauderay - Image courtesy Selebe Yoon, Dakar
Mbaye Diop
Mbaye Diop, born in 1981 in Richard Toll (Senegal), lives and works in Senegal and Switzerland 
A graduate of the Dakar School of Fine Arts, a former art teacher in Saint-Louis, Mbaye Diop is currently pursuing a master's degree in "Contemporary Artistic Practices" at the Geneva University of Art and Design (HEAD). 
His practice combines drawing, video, installa- tions, work on sound, performances, etc. and favours the black and white rendering of images of his daily life in Senegal. Critical positions and poetry are often intertwined in his performances – for example Je lave mon linge sale sur le pont Faidherbe, 2019, Saint-Louis – a work in which the artist denounces urban disorder in Senegal. His striking work on sound appears in the video Colobane, presented in 2021 at the sixth edition of Paris Internationale. It combines sounds of motors, various pieces of music, calls to prayer, the cries of street merchants, friendly conversations... 
The concepts of Afro-pessimism and Afro- futurism are also broached in Mbaye Diop's work, as are the themes of emigration and the disso- nance between technologies and traditions. Diop has exhibited in many institutions and galleries in Saint-Louis (Waaw gallery, Institut français), Dakar (Blaise-Senghor Cultural Centre), as well as in Switzerland (in Geneva, Skopie gallery; in Nyon; in La Becque, Tour-de-Peilz...). Selected for the Dak'art bienniale in 2022, Mbaye Diop will present De l'arbre à palabre à l'arbre numérique, a video evoking the tension between old and new means of communication in Africa. 
SELECTED SOLO EXHIBITIONS
2022/2023
Balle de Match (Match Point) - Selebe Yoon Gallery, Dakar, Senegal (02 Dec 20022. - 04 March 2023)
SELECTED GROUP EXHIBITIONS
2022
Bande-Annonce – La Collection Pigozzi à Cannes, Gare Maritime de Cannes, France