The Jean Pigozzi African Art Collection
Persona. Ritual Masks and Contemporary Art, Royal Museum for Central Africa, Tervuren, Belgium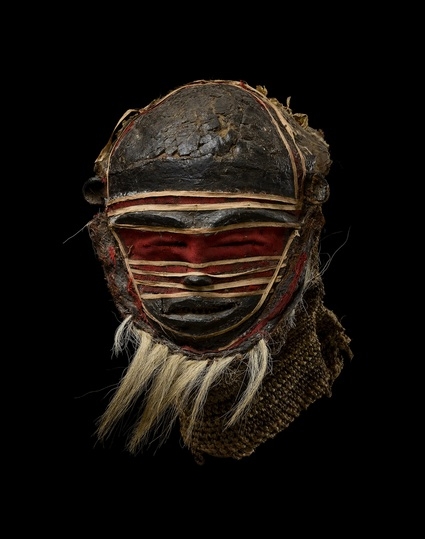 from 24/04/2009 to 03/01/2010
Persona. Ritual Masks and Contemporary Art is a temporary exhibition based on the theme of identity as examined through the mask in the literal and figurative sense.

A mask hides an identity, or reveals it.
The traditional mask, used during African ceremonies and festivals, is always more than the wooden face worn by the dancer: it allows an entity to take shape, with its own way of dancing and moving. The wearer transforms into another person, a deity, sometimes even an animal.

The exhibition presents 180 masks in an original way, grouped according to 18 themes including the history of the collection and the role of the mask in communication with the supernatural, in the harvest, during initiation rituals, at funerals, etc.

Over 100 are from the collections of the Royal Museum for Central Africa. The remainder are loans from Belgian private collections and a European project's four partner museums: the Musée du quai Branly in Paris, the Ethnography Museum of Stockholm, the Museo Nazionale Preistorico Etnografico Luigi Pigorini in Rome and the Musée International du Carnaval et du Masque in Binche (Belgium).

The masks are accompanied by the works of 14 contemporary artists:
Sammy Baloji, Moustapha Dimé, Romuald Hazoumé, EL Loko, Angèle Etoundi Essamba, Abdoulaye Konaté, Ndary Lô, Aimé Mpane, Aimé Ntakiyica, Yinka Shonibare, Barthélémy Toguo, Freddy Tsimba, Antoine Tempé and Dominique Zinkpé.
These works address identity, self-respect and the representation of the Other.
Poster:
Mask. Central PENDE; DRC. Royal Museum for Central Africa. Gift from R. P. Biebuyck. Registered in 1929. Studio R. Asselberghs – photo F. Dehaen, RMCA Tervuren ©
Royal Museum for Central Africa
Leuvensesteenweg 13, 3080 Tervuren (Belgium)
Link to the exhibition website
Featured Caacart artists :