The Jean Pigozzi African Art Collection
Malick Sidibé, Sherrick & Paul Gallery, Nashville, USA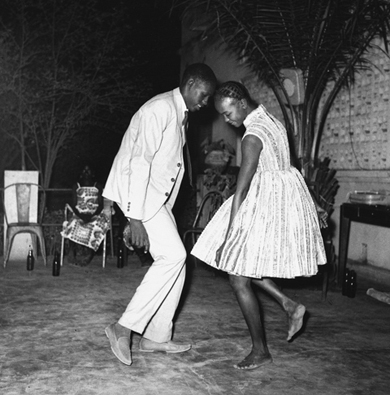 from 05/11/2015 to 09/01/2016
This Thursday, Wedgewood-Houston's Sherrick & Paul will debut its long-running winter exhibition by West African photographer Malick Sidibé. The show features 40 black-and-white photographic prints that date from 1962 to 1978.
Born in Mali in 1936, Sidibé is known for capturing the energetic lives and culture of his native Bamako, Mali, in the 1950s, 60s and 70s. From scenes of timid teenage dances and young marriages to classically posed portraiture, Sidibé's images center around the youth of Mali and offer an intimate glimpse into a spirited era rarely depicted in contemporary photography.
Sidibé photographed people in the streets, nightclubs and sporting events, in addition to running a formal portrait studio. The resulting images are kinetic and expansive, pulsing with a genuine sense of energy, movement and vivaciousness. At its best, his work encapsulates the endlessly enchanting, inevitably fleeting magic of adolescence.
"I admire all of it," said gallery director Susan Sherrick of Sidibé's work. She first discovered his photographs in a 2003 exhibition at Jack Shainman Gallery in New York City.
"The images are joyful, fun, stylish and beautiful. You see one or many of those qualities in all his images."
Source:
The Tennessean
Link to the exhibition website
Featured Caacart artists :