The Jean Pigozzi African Art Collection
Life Through Extraordinary Mirrors, October Gallery, London, UK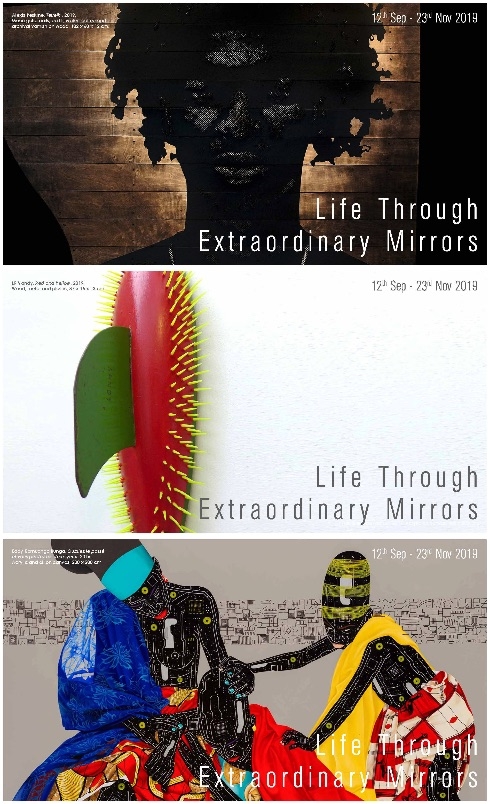 from 12/09/2019 to 23/11/2019

Romuald Hazoumè, Romanella, 2018. Plastic and found object, 50 x 45 x 15 cm.

"This exhibition explores the agony and ecstasy of the globalised 21st century"
— Jonathan Jones, The Guardian, 6th September, 2019
This September, Life Through Extraordinary Mirrors, a group exhibition at October Gallery features the work of
Romuald Hazoumè
, Eddy Kamuanga Ilunga, Cyrus Kabiru, Zak Ové, Alexis Peskine, LR Vandy and Cosmo Whyte. The show will include painting, sculpture and photography which all draw open themes of place, identity and human experience. These seven artists interweave their personal experiences with global realities to present an astute view on the world we live in.
October Gallery
24 Old Gloucester Street
Bloomsbury, London WC1N 3AL
Tel: + 44 (0)20 7242 7367
Open from 12:30 to 17:30 pm, Tuesday to Saturday.
The Gallery is closed during official holidays and for the entire month of August.
Link to the exhibition website