The Jean Pigozzi African Art Collection
Auto-portrait - 1992
83 x 34 x 26 cm
Painted wood sculpture
Danger Love - 1990
42 x 15 x 17 cm
Painted wood
Do Not Be Friendly with AIDS Worm - 1992
16 x 76 x 16 cm
Painted wood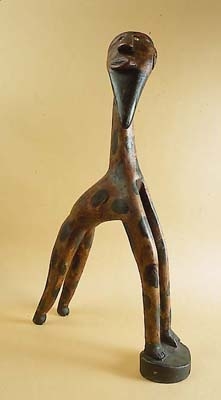 Giraffe Man - 1992
81 x 55 x 16 cm
Painted wood sculpture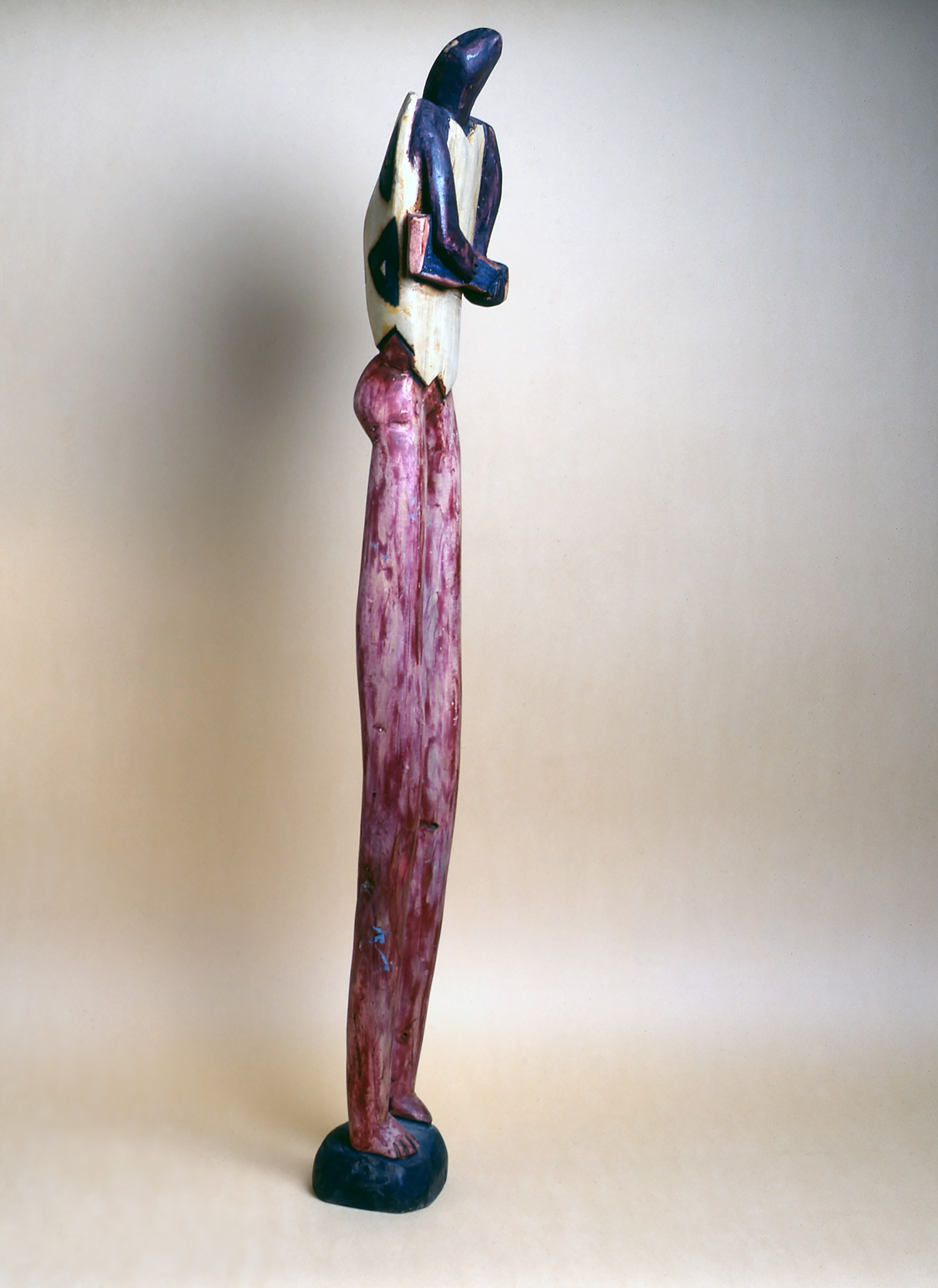 Olivier - 1991
103 x 21 x 12 cm
Painted wood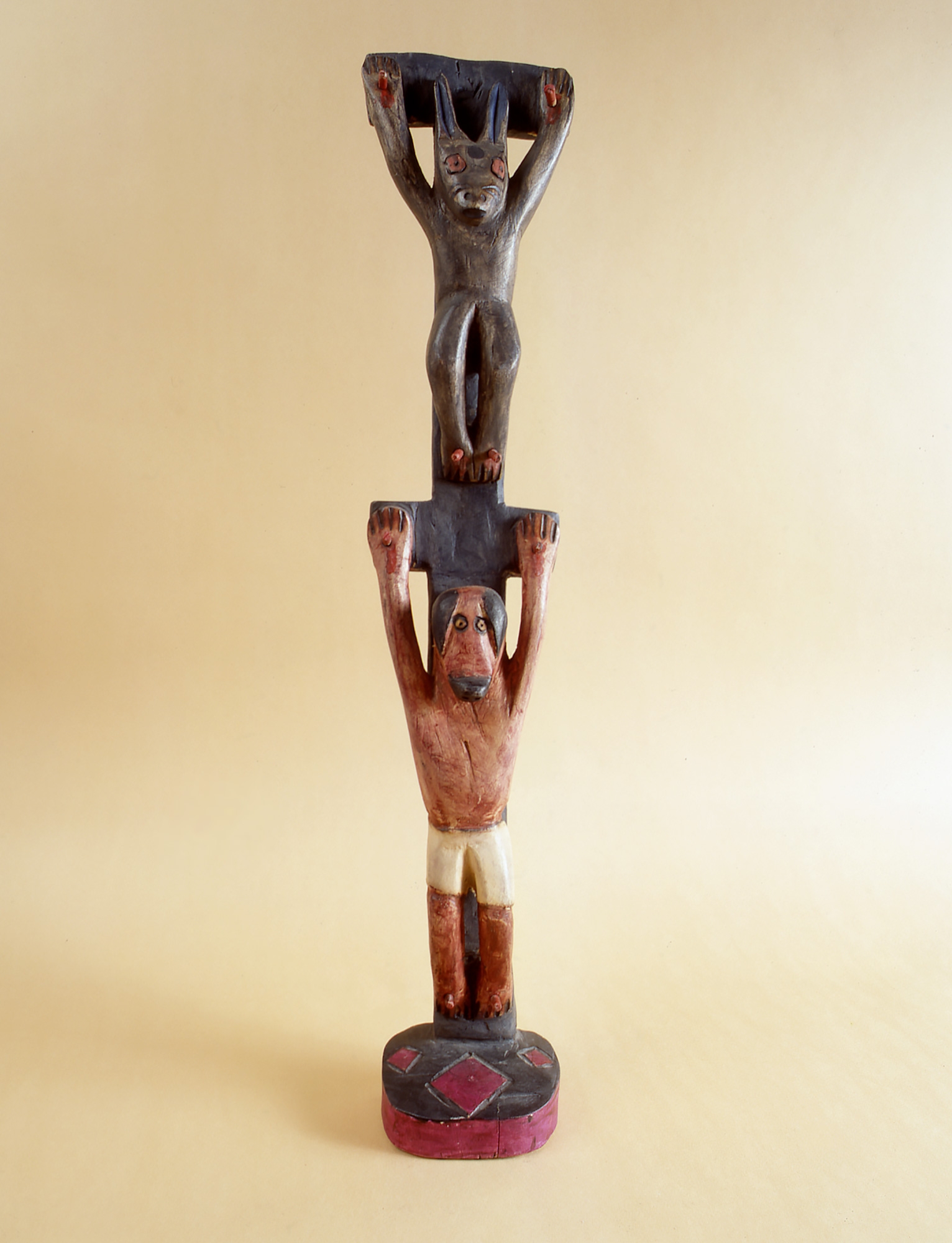 Pig and Hare on Cross - 1991
73 x 15 x 10 cm
Painted wood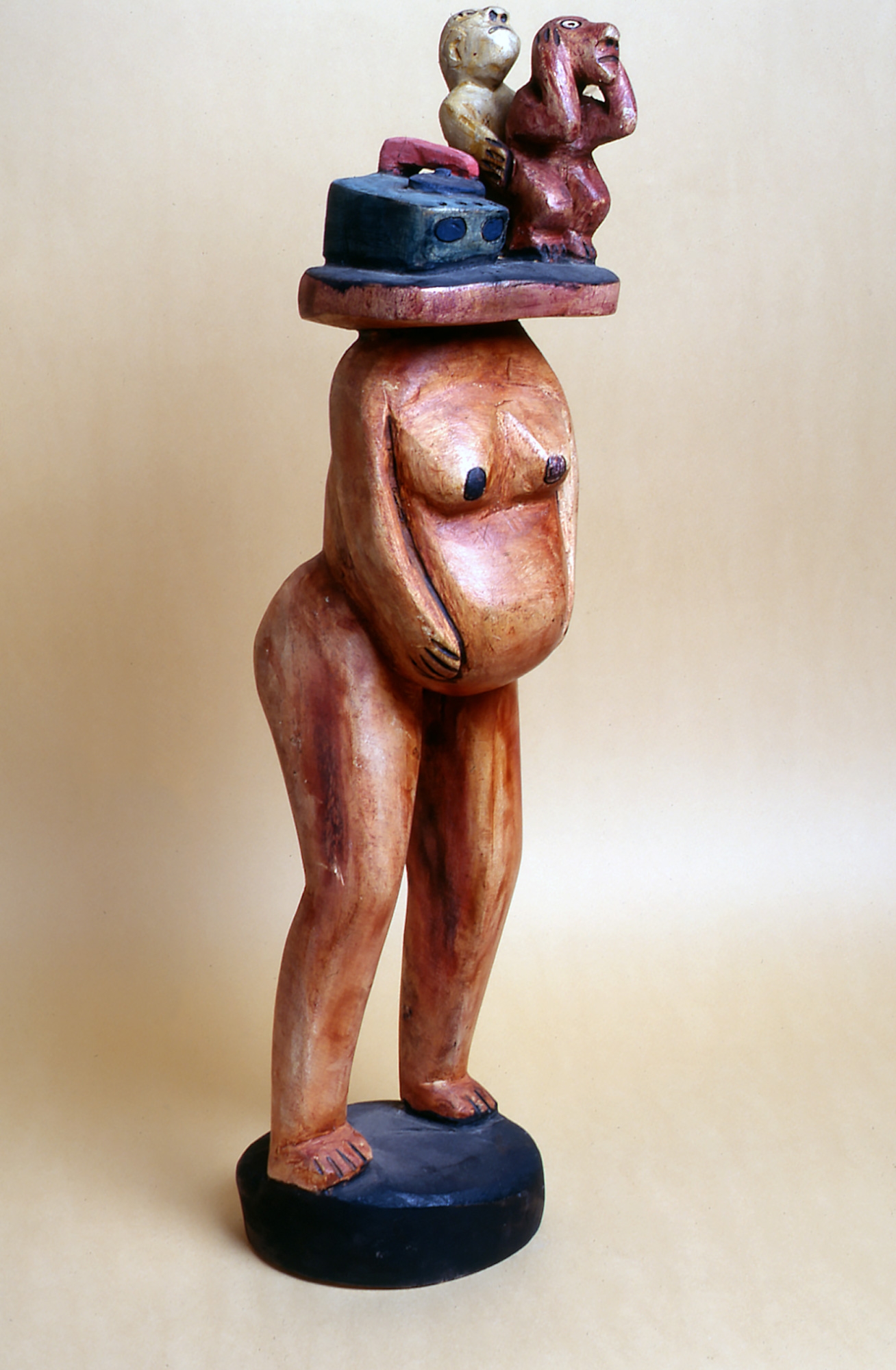 Playing On Her - 1991
67 x 16 x 17 cm
Painted wood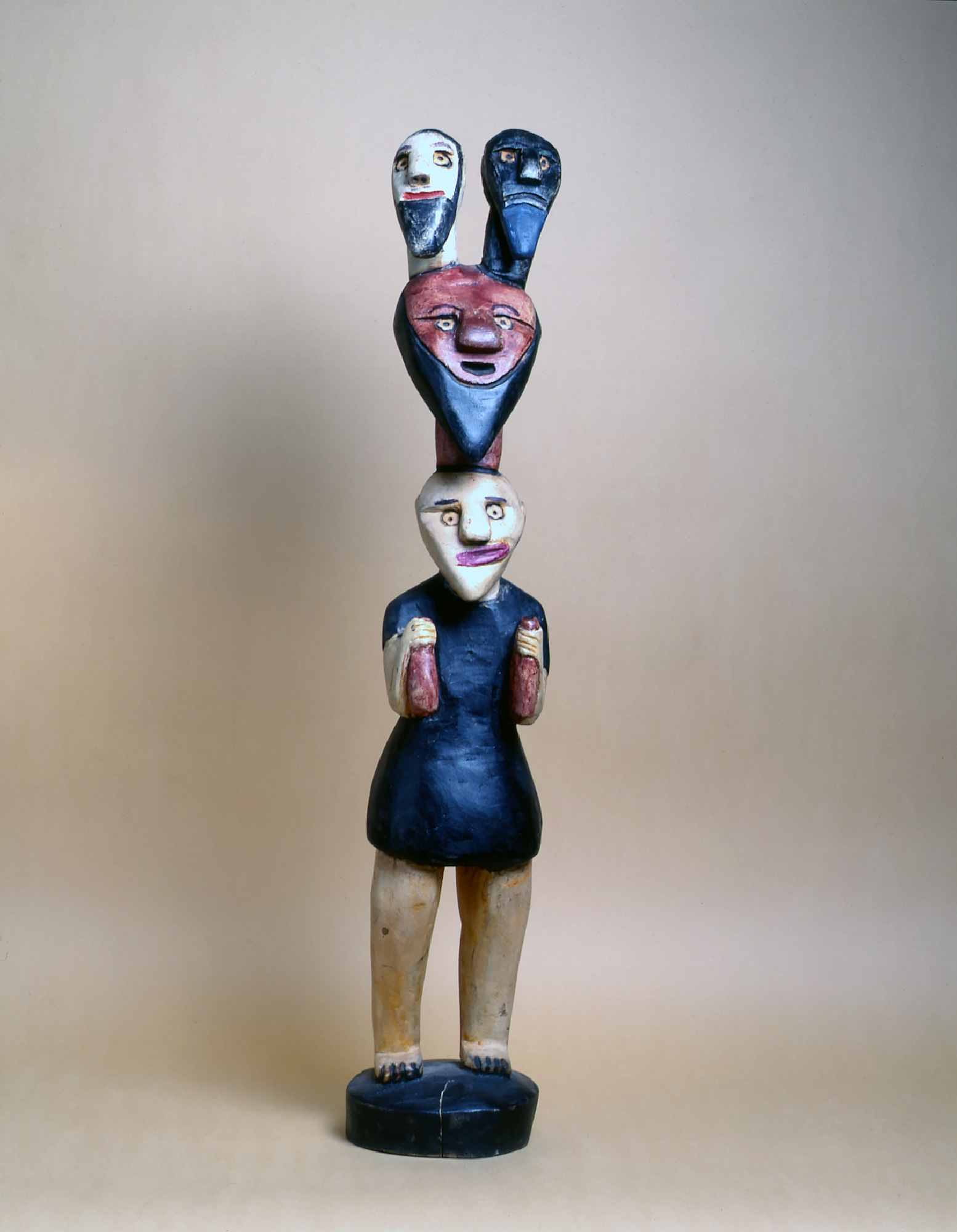 Prostitute - 1991
83 x 16 x 15 cm
Colored wood sculpture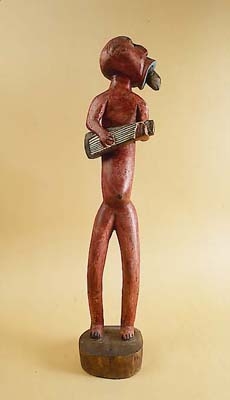 Snake Through Him - 1992
77 x 16 x 17 cm
Painted wood sculpture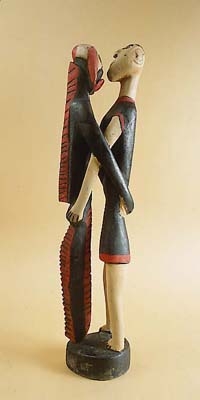 Talking with AIDS Worm? - 1992
73 x 17 x 12 cm
Painted wood sculpture
Two Lovers - 1992
54 x 53 x 15 cm
Painted wood sculpture
We Are One - 1991
46 x 15 x 28 cm
Colored wood sculpture
Zephania Tshuma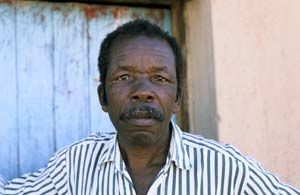 Born in 1932 - Died in 2000
On the border of caricature, the brightly colored wood carvings by Zephania Tshuma open the door to a proliferation of funny and frightening beings, who take their complex forms from the animal kingdom and the unconscious.
Mixing the sacred and the profane, Tshuma creates snake-headed men, turtles riding bearded giraffes,crucified animals, dragons embodying the AIDS virus, naive romantic couples. Not referring to any artistic tradition and not living near the capital, Tshuma is a self-taught artist who lived in the desert region of Ndebele near South Africa.
District Manager of the Red Cross and mayor of his village, Tshuma, using his fetiches, seemed to exorcise a dramatic and suffocating reality. First inspired by biblical themes

(he wondered who God is , if he is White or Black or if he is an animal) Tshuma later describes life and the problems observed around him. His creatures seem to gloat , haunted by their own delusions. Tshuma art, which combines the strange, grotesque and violence, seems seductive and worrisome at the same time.
His " modern fetishes " filled with a strange power, are funny and insolent. Zephania Tshuma was born in 1932 in the south of Bulawayo (Zimbabwe) . His father was a traditional leader of the Filabusi area. In 1983, he won first prize in a competition organized by the Ministry of Culture of Zimbabwe with his " Christ in the Striped Pajamas " . He has exhibited primarily in Germany, Denmark and Belgium. Deceased in late 2000, Tshuma leaves behind a unique collection of work, as much by its free themes without any taboo as by its use of caustic humor .