The Jean Pigozzi African Art Collection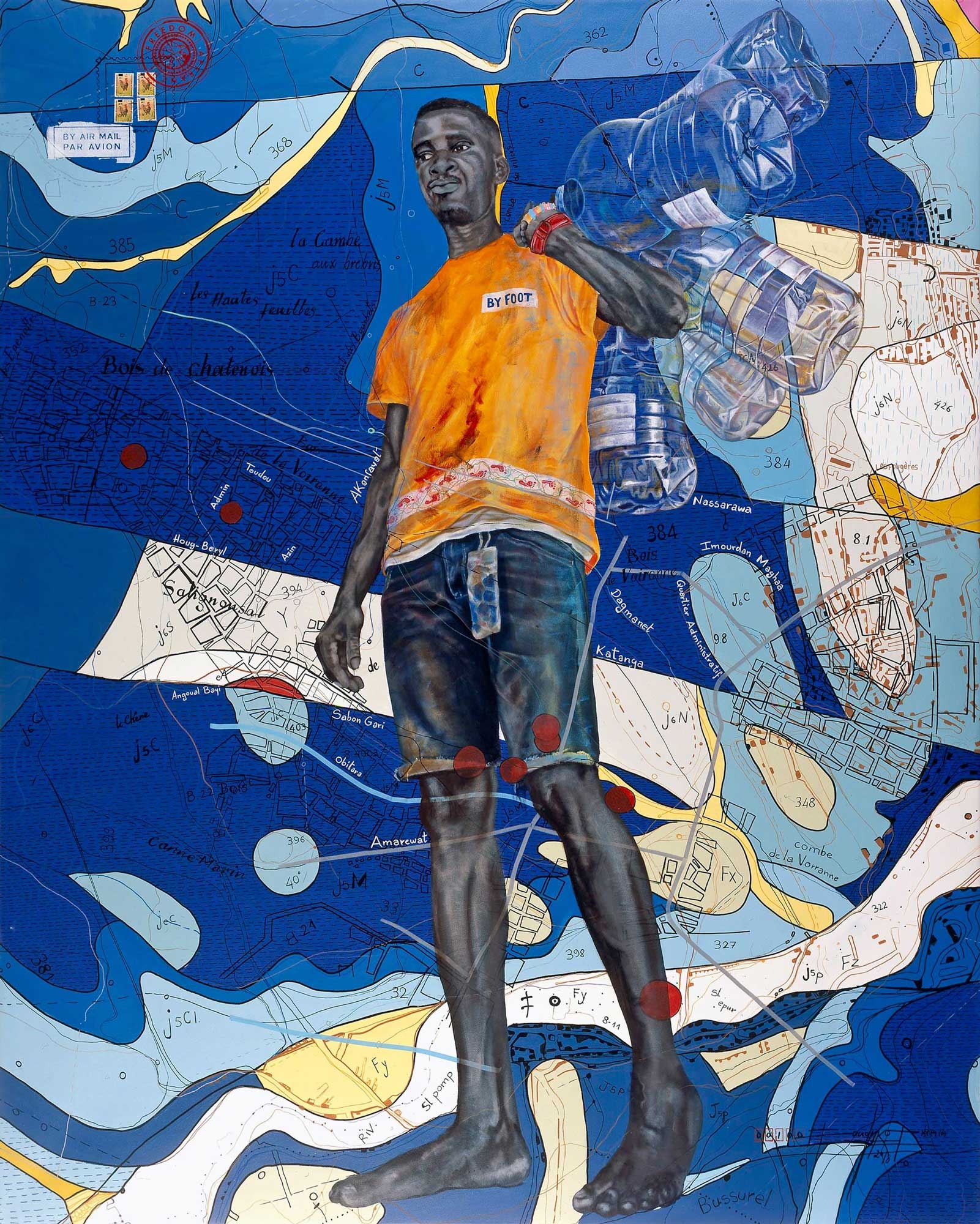 PO. Box. Labyrinthe.com - 2018
199 x 158.5 cm
Acrylic and Posca on canvas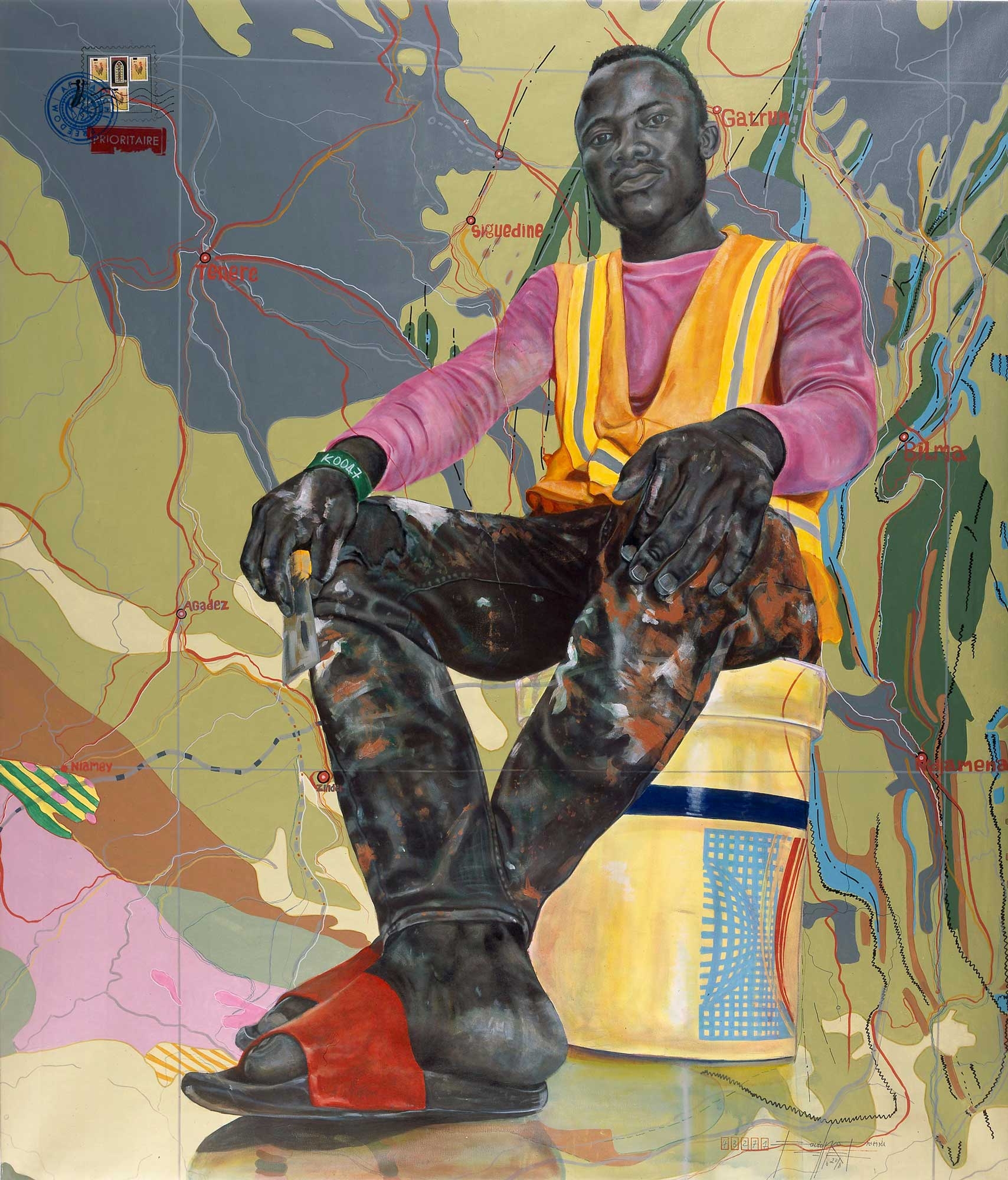 Untitled - 2018
198.5 x 169.3 cm
Acrylic and Posca on canvas
www.the strenght of hope.com - 2019
160 x 140 cm
Acrylic on canvas
Jean David Nkot
Jean David Nkot was born in 1989 in Douala, Cameroon where he continues to live and work.
Nkot addresses themes surrounding trans-African migration. His works combine detailed portraits with layers of complex cartographic information.
He has recently been included in an exhibition curated by Simon Njami at the Cameroon National Museum, Yaoundé.
GROUP EXHIBITIONS
2018

Métaphore du Big Bang, Afikaris, AKAA Paris, France
Métaphore du Big Bang, Galerie Carole Kvasnevski, Paris, France
Urban attitude, RAVY, RAVY (Rencontre d'Art Visuel de Yaoundé) Biennale, Yaoundé, Cameroon
2017

«Mémoire libérée», Musée National du Cameroun, Yaoundé, Cameroon
Behind the Portal, Bandjoun Station, Cameroon
"Our wishes"*, Léopold Museum, Wien, Austria
2016

«Congo / Cameroun : esthétique en partage au-delà des géographies», Biennale de Dakar, Sénégal
2015

Cape Town Art Fair, South Africa
SOLO EXIBITIONS
2019

Voyages en Léthargie, Jack Bell Gallery, London, UK
2018

Cartographies Mentales, Jack Bell Gallery, London, UK
2016/2017

A fleur de peau, Doual'art, Bonanjo, Douala, Cameroon
2015

«Jeune regard urbain II», Doual'art, Cameroun
2014

«Ca-me-dit martyrs», Espace Doual'art, Cameroun