The Jean Pigozzi African Art Collection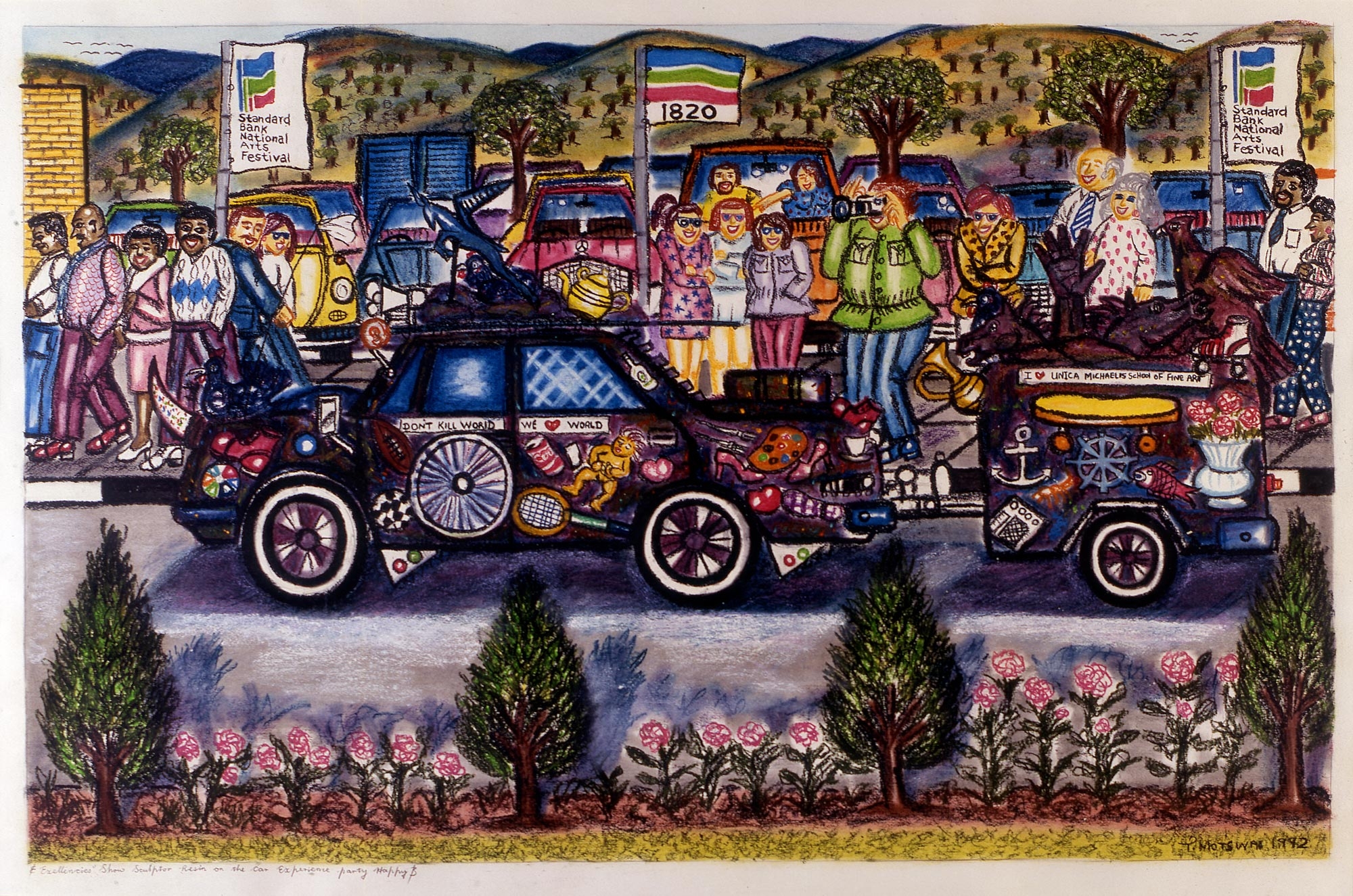 Excellencies Show Sculptor Resin on the Car Experience Party Happy - 1992
66 x 101.5 cm
Pastel on paper

(Sold)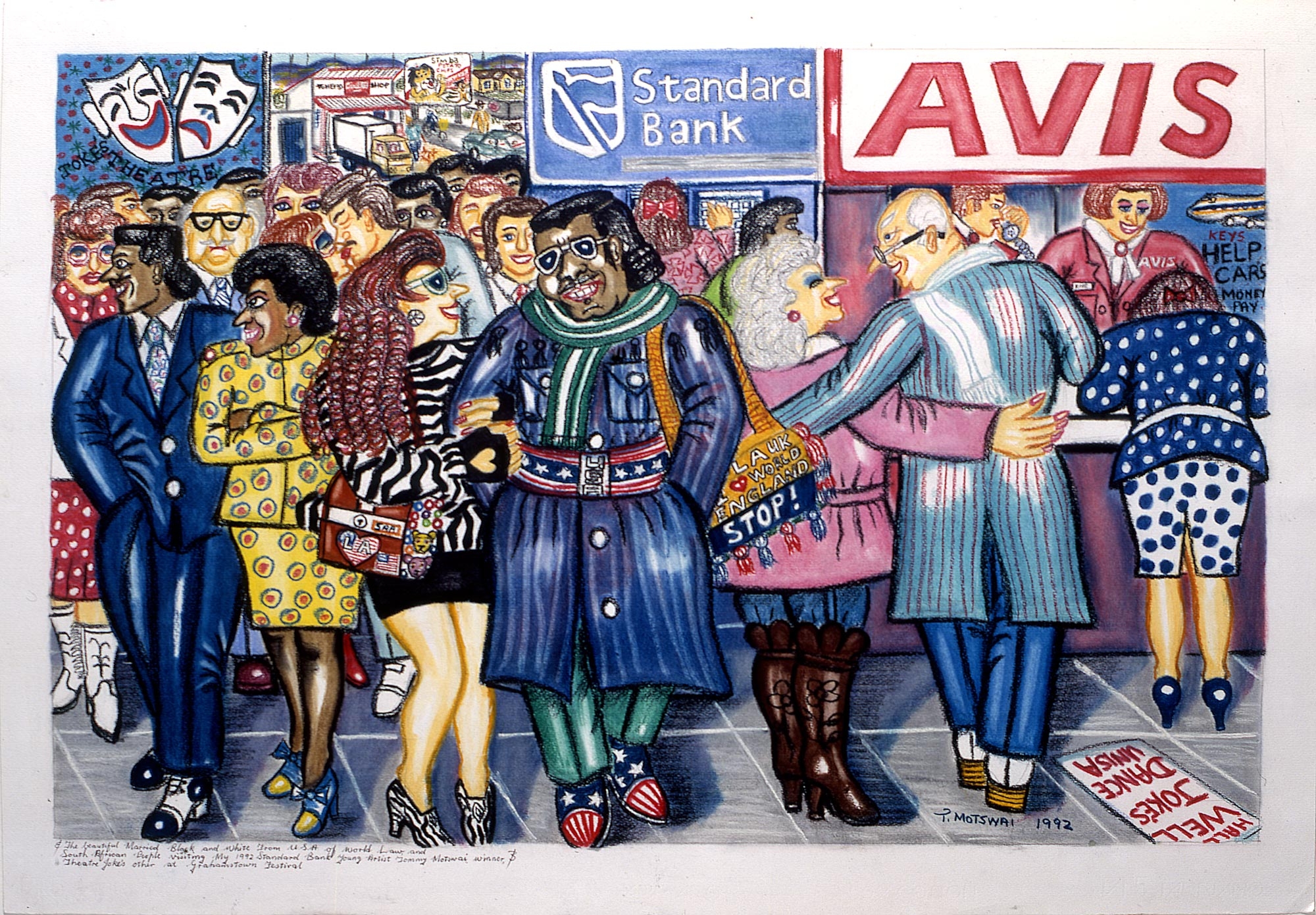 The Beautiful Married Black and White - 1993
70 x 100 cm
Color on carton
The Winter Soup Party - 1991
206 x 320 cm
Tapestry
Tommy Motswai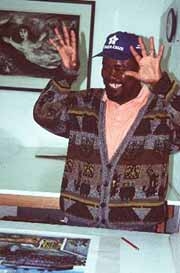 Born in Johannesburg, Gauteng, South Africa in 1963.
Motswai was born deaf and attended the Kutlwanong school for the deaf from 1968 to 1979. He began drawing at school and studied art at the Johannesburg Art Foundation and FUBA after completing school. In 1985, he won a scholarship from Sanlam, and began exhibiting. In 1986, one of his drawings was shown at an international exhibition in Monte Carlo and in 1987 he won a merit prize in the Volkskas Atelier exhibition. Shortly after, he was selected for the Cape Town Triennnial. He also won the Standard Bank Young Artist of the Year award.
Motswai's work presents a highly personal recording of situations in the changing political and social environment in South Africa. The attention to detail in his cartoon-like paintings most certainly comes from the fact that he lives in a visual world.
Motswai works to help the deaf as well as the children of South Africa. He provides both with a role model with a remarkable record of achievements.