The Jean Pigozzi African Art Collection
1:54 Contemporary African Art Fair, New York, USA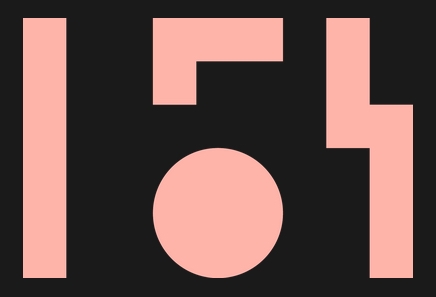 du 05/05/2017 au 07/05/2017
The leading international art fair dedicated to contemporary African art will return to New York for its third edition, from the 5-7th of May 2017, while October 2017 will mark the fifth London edition of the fair.
With biannual editions in London and New York, 1:54 is the leading international art fair dedicated to contemporary art from Africa and its diaspora. Drawing reference to the fifty-four countries that constitute the African continent, 1:54 is a sustainable and dynamic platform that is engaged in contemporary dialogue and exchange.

Initiated by Touria El Glaoui in 2013, May 2017 will mark its third consecutive edition at Pioneer Works, New York, having returned from its fourth London edition in October 2016.

The 2017 New York edition will welcome 19 galleries hailing from Angola, Cote d'Ivoire, France, Ghana, Italy, Kenya, Morocco, the UK, the US and South Africa, collectively exhibiting the work of more than 60 contemporary artists of emerging and established profile. 1:54 aims to welcome a global mix of galleries that are dedicated to pioneering and supporting African art and artists from across the world.

1:54 New York 2017 will be accompanied by an educational and artistic programme, FORUM, curated by Koyo Kouoh and will include lectures, film screenings and panel discussions with international curators, artists and art professionals.
Malick Sidibé: The Eye of Modern Mali
A solo exhibition of the late Malian photographer, Malick Sidibé, in celebration of his iconic career beginning in 1950's Bamako, Mali, will be jointly presented with ‪1:54 Contemporary African Art Fair and MAGNIN-A, Paris. The Eye of Modern Mali will feature 37 works by the artist, acclaimed for his black and white images chronicling the lives and culture of the Malian capital in the wake of the country's independence. Among extensive international exhibitions, Sidibé's accolades include the Hasselblad Foundation International Award in Photography in 2003, the Gold Lion at the Venice Biennale in 2007 and the Infinity Award from the International Center of Photography in 2008.

Opening May 4, 6-9pm

Opening of 1:54 Contemporary African Art Fair will be held simultaneously, and open to the public from May 5-7, 2017 12-8pm.

For press inquires or further information, please contact anastasia@redhooklabs.com

Gallery Hours: 10am-6pm (daily)
Lien vers le site de l'exposition
Artistes Caacart en vedette :