The Jean Pigozzi African Art Collection
Amegan - 1990/91
104 x 43 x 34 cm
Painted wood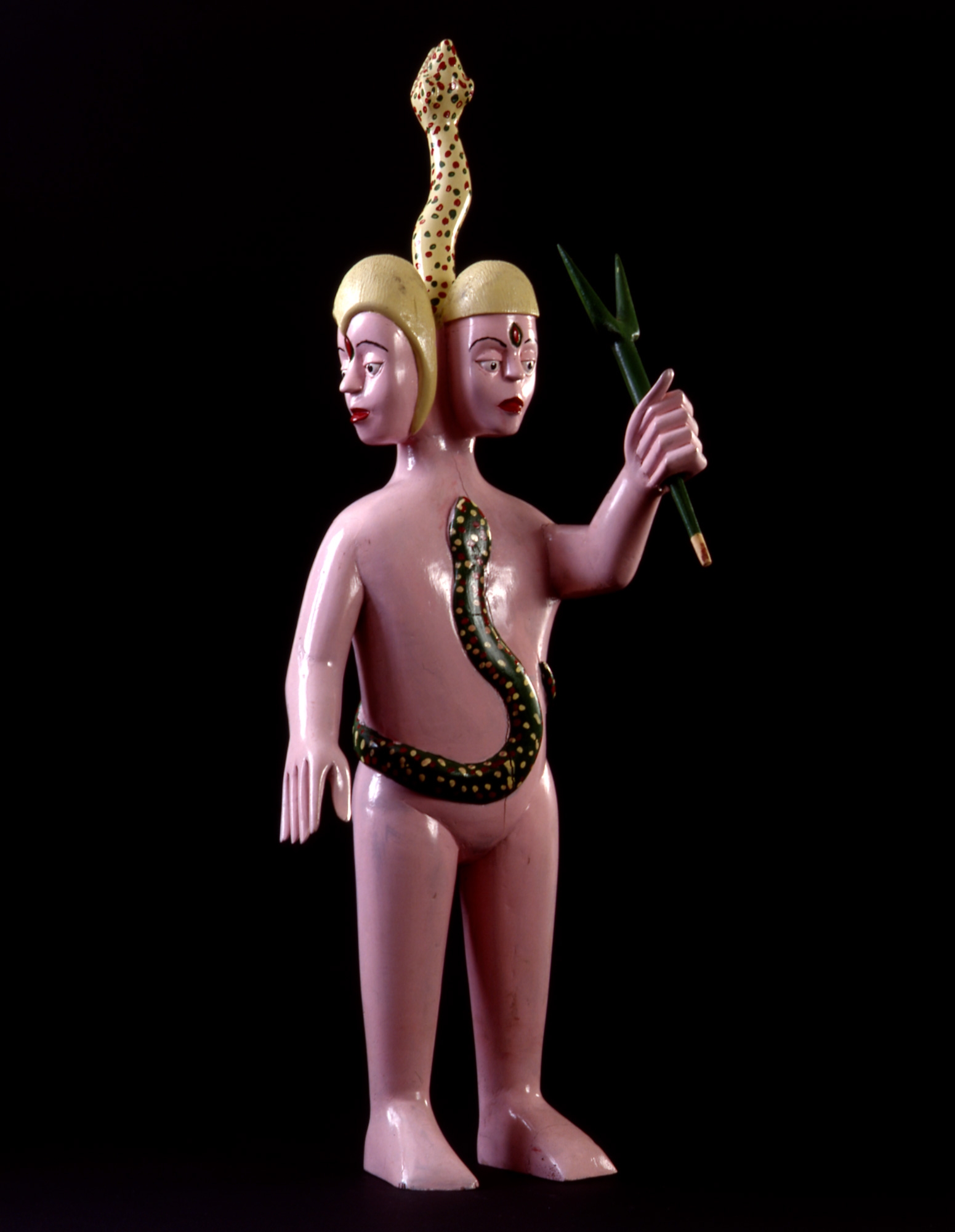 Detugbi - 1990
93 x 35 x 30 cm
Painted wood sculpture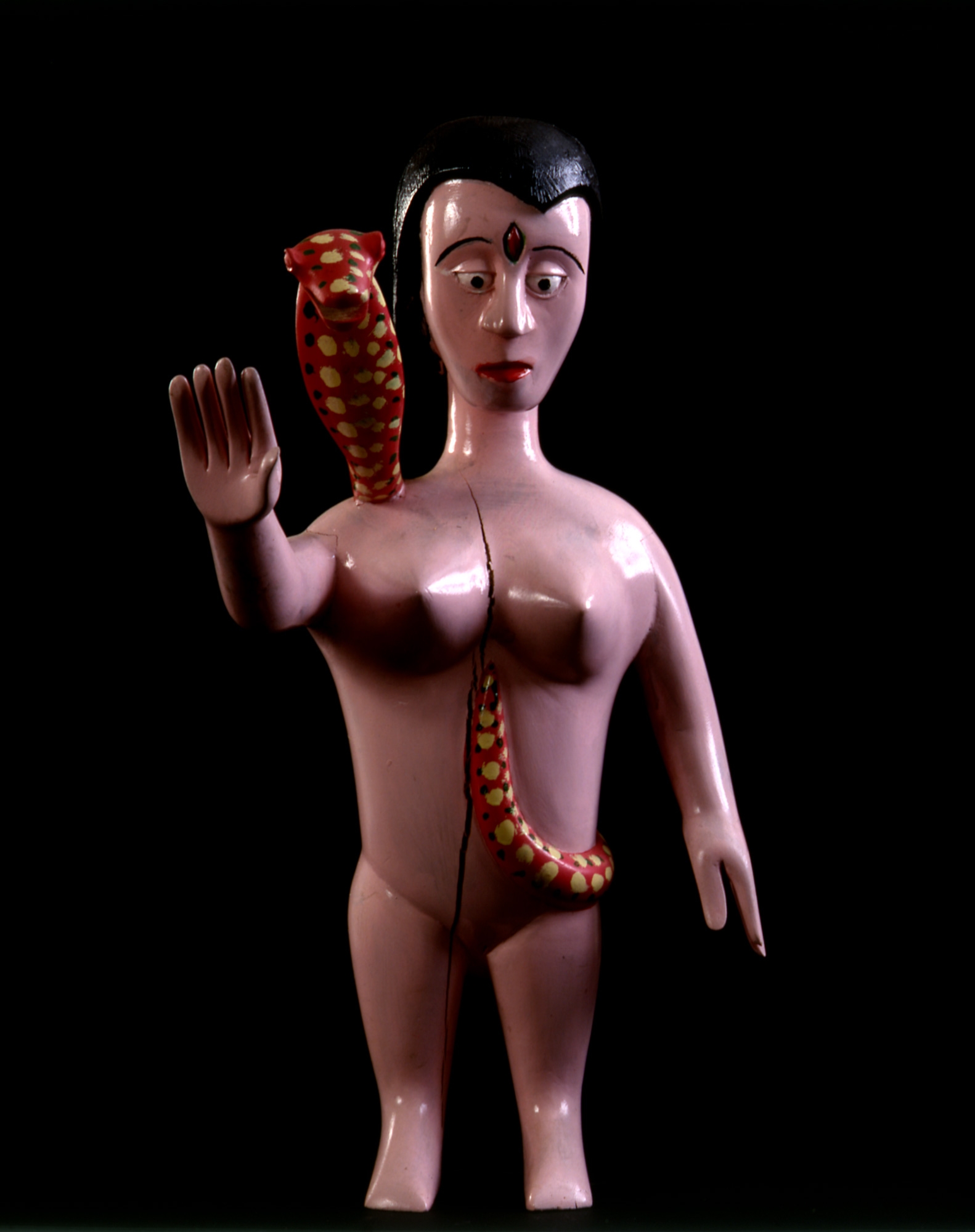 Fiavi Princesse Prenez Patience - 1990
65 x 35 x 30 cm
Painted wood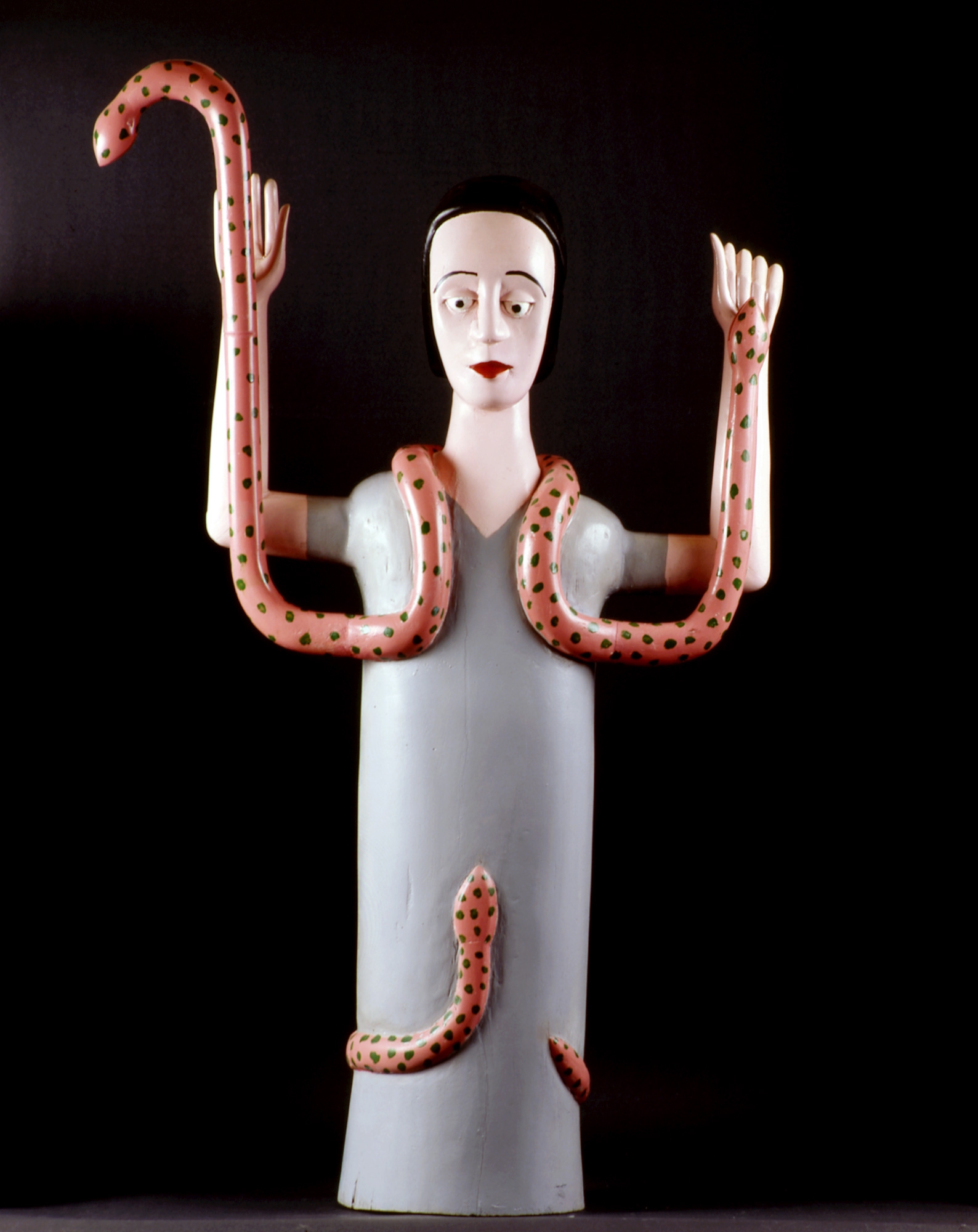 Mamy Wata - 1990
120 x 83 x 29 cm
Painted wood sculpture
Mamy Wata - 1990/91
93 x 41 x 37 cm
Painted wood sculpture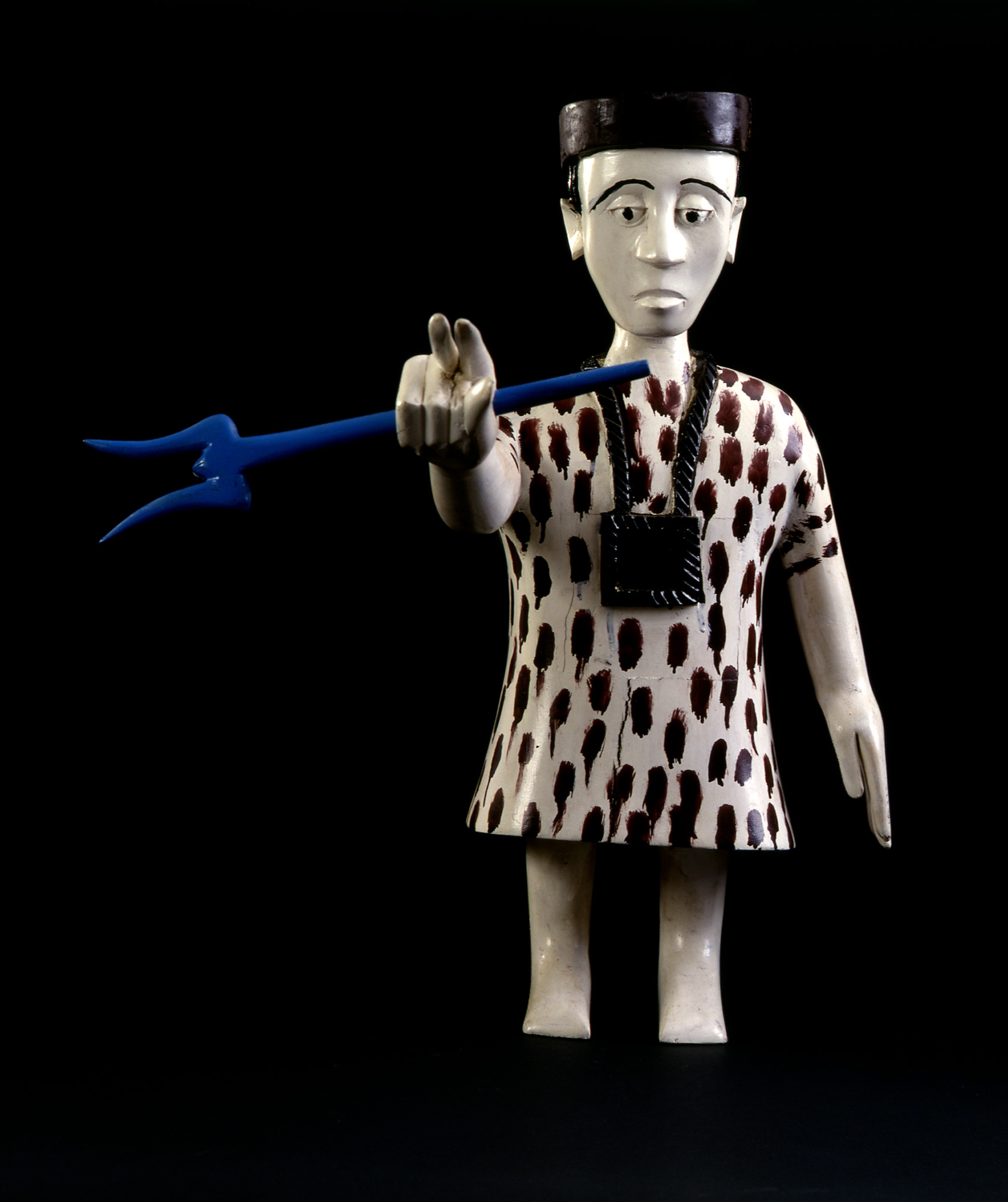 Tsofo - 1990/91
62 x 58 x 40 cm
Painted wood sculpture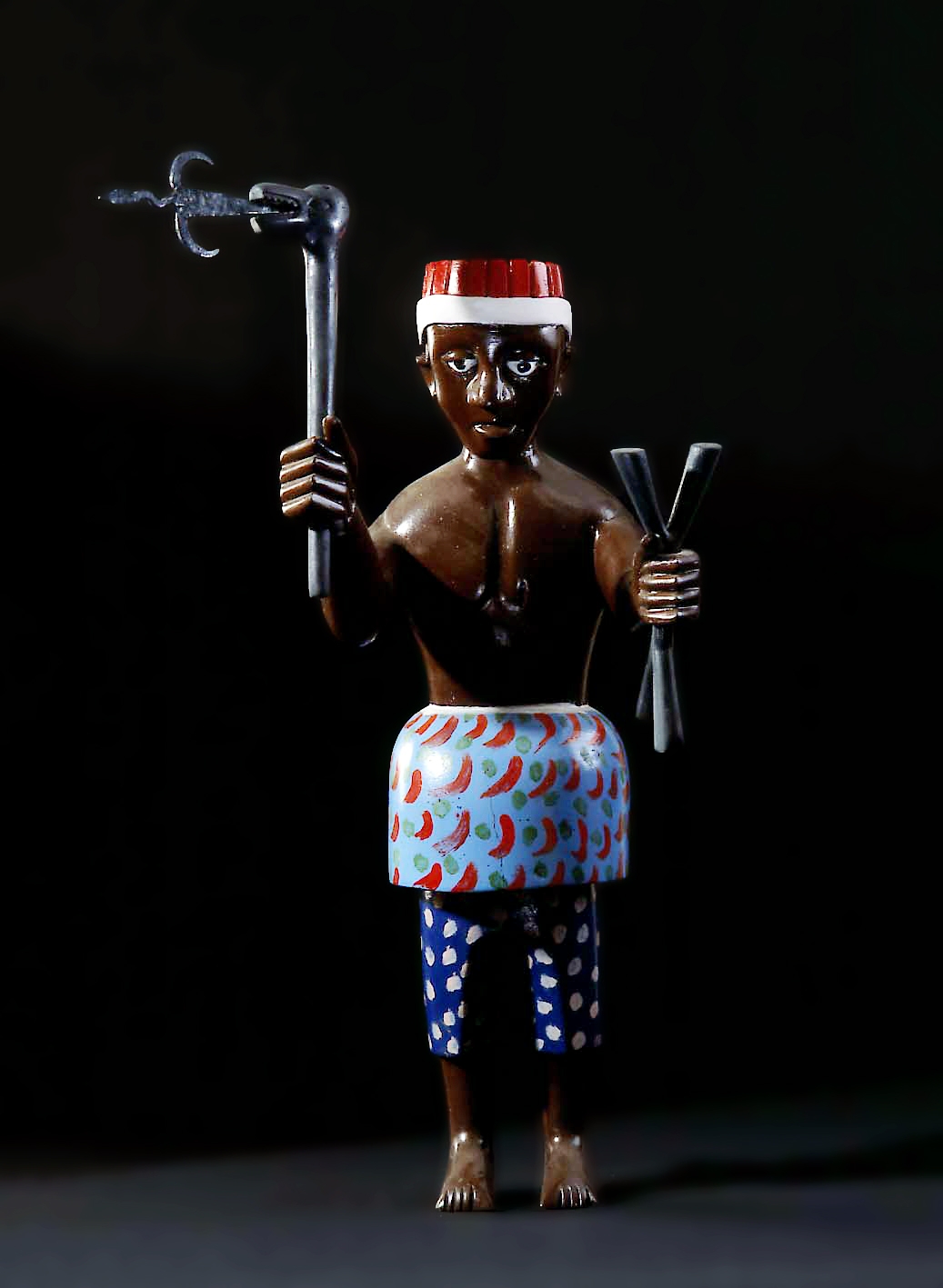 Untitled - 1990
74 x 40 x 36 cm
Painted wood sculpture
Untitled - 1990
107 x 77 x 26 cm
Painted wood sculpture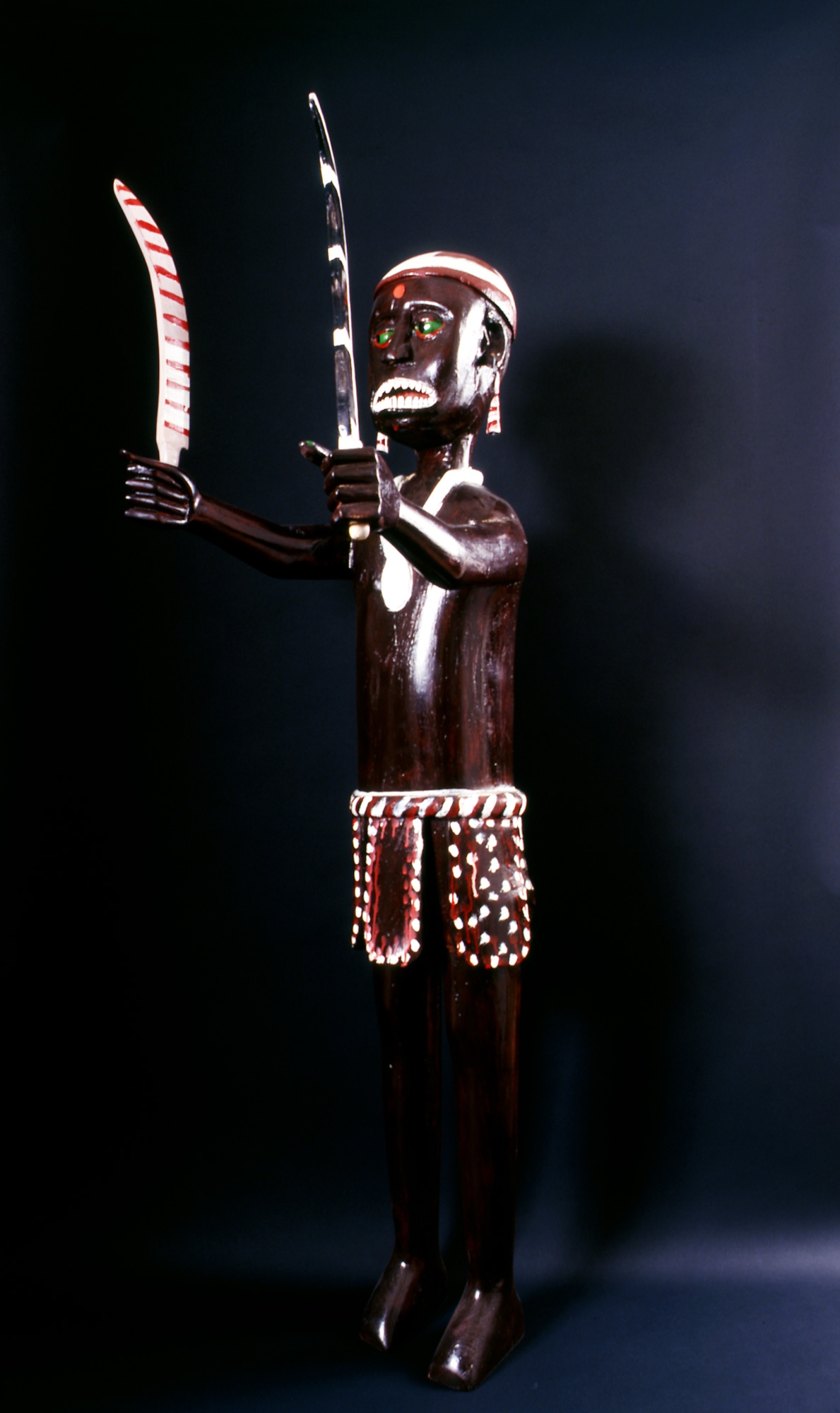 Untitled - 1991
111 x 41 x 53 cm
Painted wood sculpture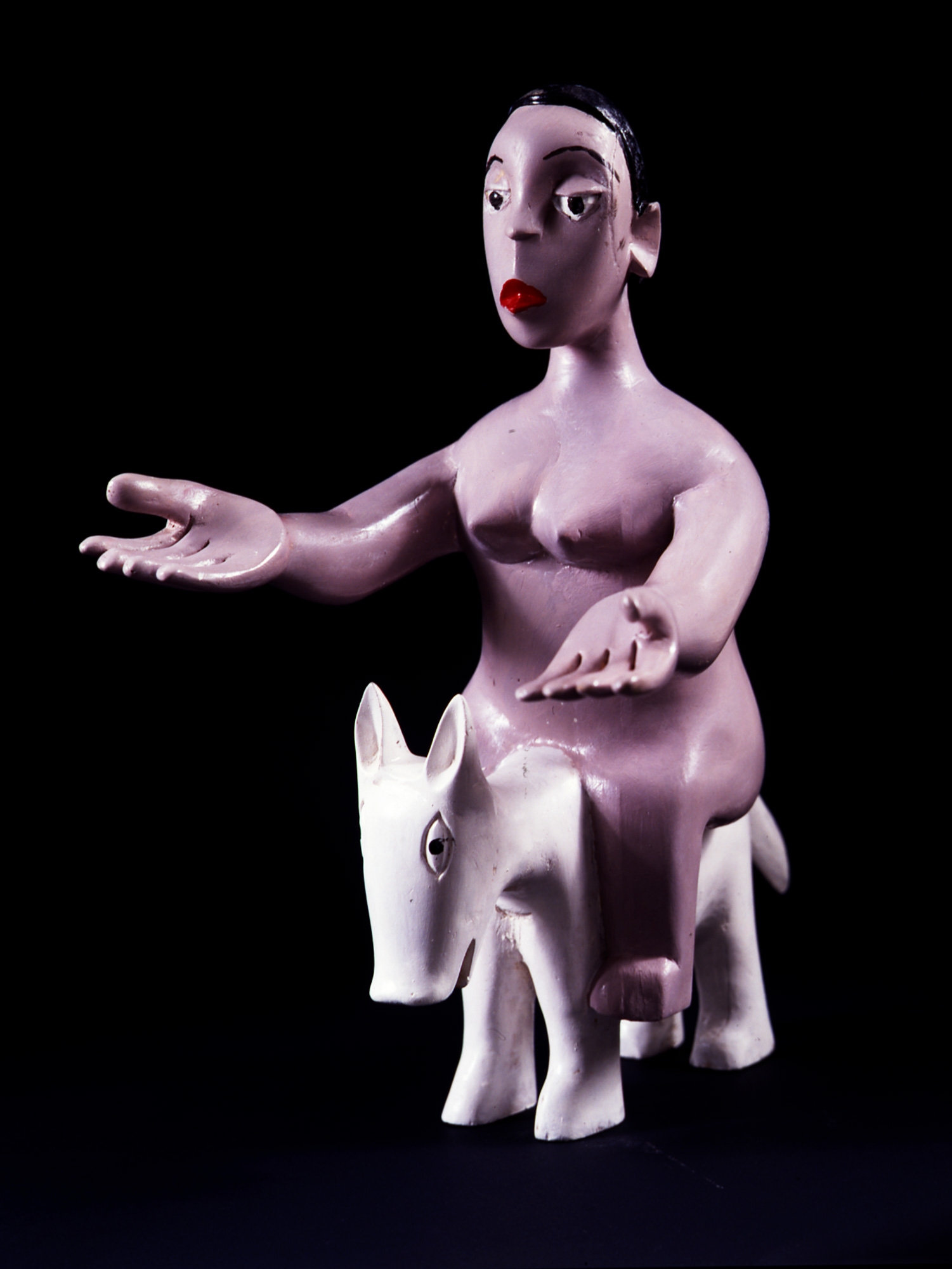 Untitled - 1991
43 x 26 x 35 cm
Painted wood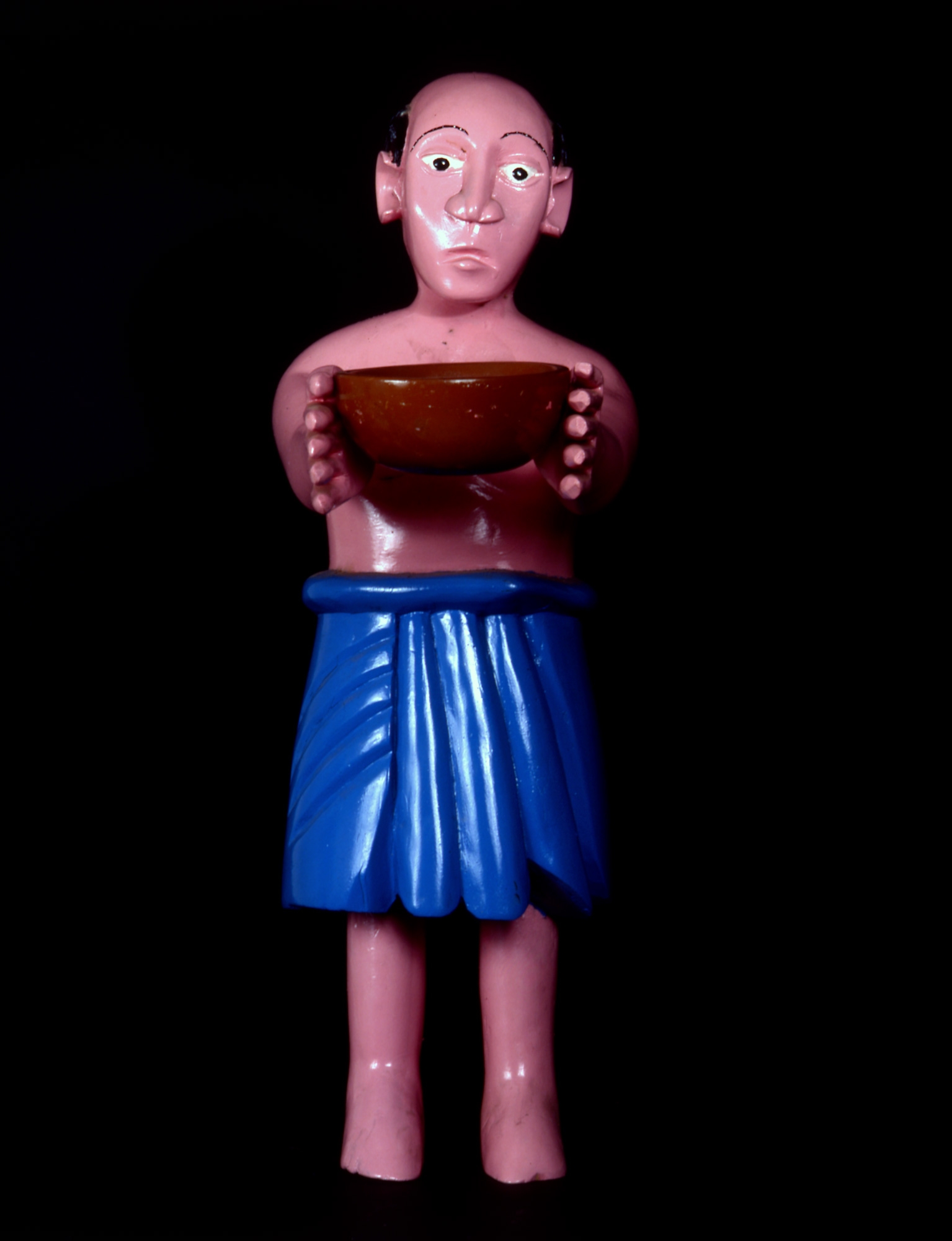 Untitled - 1992
79 x 27 x 48 cm
Painted wood sculpture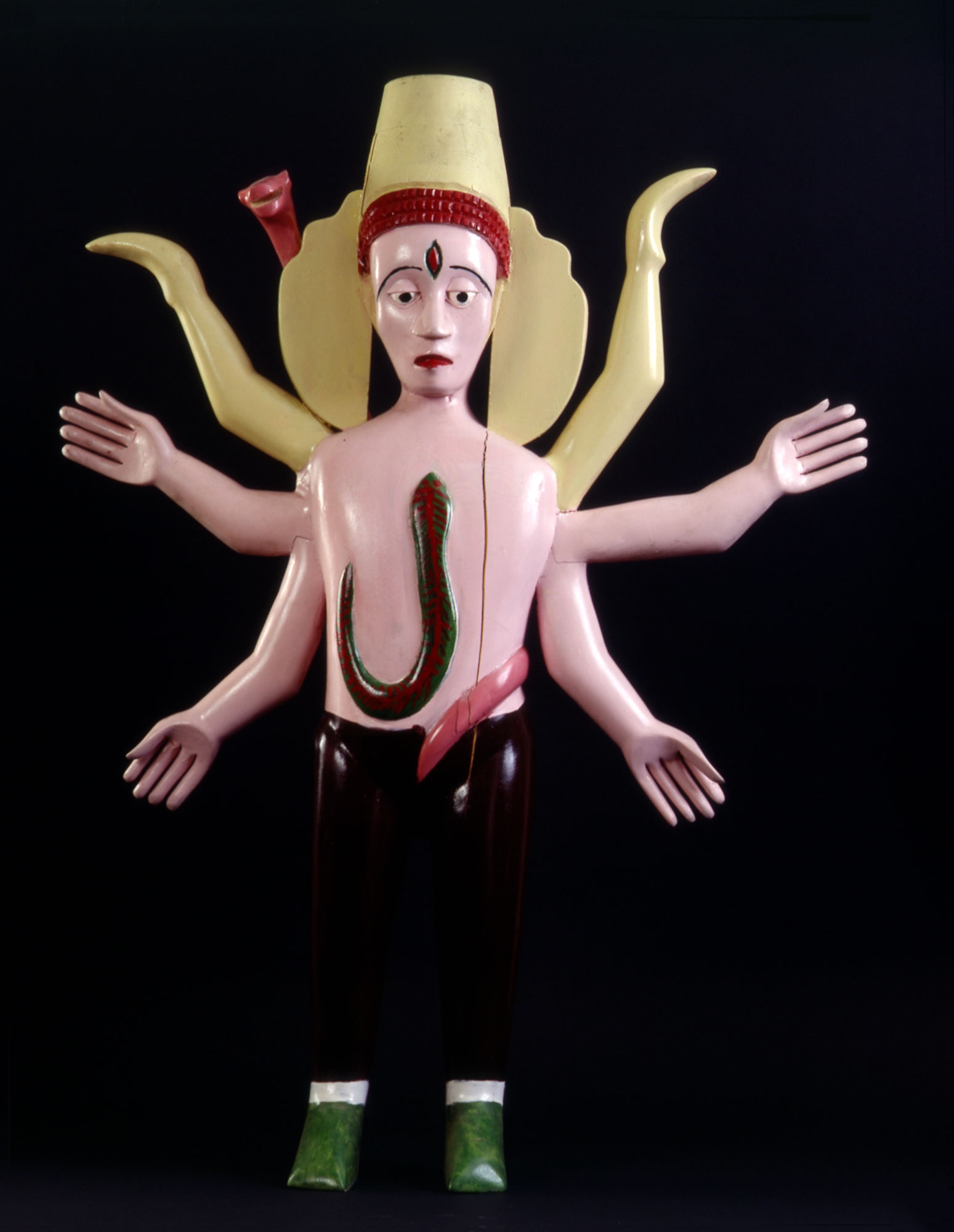 Yasu - 1990
106 x 82 x 23 cm
Painted wood sculpture
Agbagli Kossi
Né vers 1935 à Bé, Togo.

Vivait et travaillait à Lomé. Décédé en 1991.
Agbagli Kossi a toujours vécu dans la maison du vieux quartier-village d'Amoutivé qu'il a occupé jusqu'à sa mort. Son atelier sous auvent, presque en pleine rue, entouré d'autels domestiques correspondant aux divers fétiches familiaux et individuels qui protègent les siens et son oeuvre. Car Agbagli est un artisan sacré, sculpteur inspiré de statuettes et d'idoles de la religion traditionnelle vaudou. Il est lui-même modeste officiant de ce culte aux ramifications complexes, largement répandu sur les rives du Golfe du Benin. Et à l'occasion, guérisseur versé dans l'usage de plantes, herbes et breuvages.
Agbagli explique à qui l'a mis en confiance qu'il doit sa vocation à un curieux petit personnage de bois chevelu orné de cauris, découvert en brousse qui ne l'a pas quitté pendant trente ans. C'est à lui qu'Agbagli, doit, sinon sa fortune, du moins sa renommée. Il travaille d'abord pour le milieu culturel et religieux qui est le sien, la communauté des Bè, avalés par la ville qu'ils ont vu naître il y a plus d'un siècle.
L'oeuvre d'Agbagli, étalée sur plus de vingt ans, est impressionnante. Ses pièces, sont de toute beauté. Pour ces couleurs, il utilise la laque automobile, épaisse et brillante. Il crée un monde étrange, gai et réaliste. Ses statues regroupent trois tribus distinctes : les roses, les blancs pâles et les bruns plus véridiques, plus ancrés dans la vie et le terroir de la négritude. Agbagli n'a cessé de peupler les cours et les autels de ses créatures de nostalgie, de rêve et d'espoir. Agbagli Kossi Fofo, Agbagli Kossi Beaugars, deux de ses garçons qui l'ont longtemps observé, l'imitent aujourd'hui. Plus ancrés dans la réalité contemporaine, ils on t crée de nouvelles figures éloignées du panthéon Vaudou.
Les oeuvres datées après sa mort ont été réalisées pas son fils Fofo Kossi.
EXPOSITIONS COLLECTIVES (Sélection)
2013/2014

Raw Vision : 25 ans d'Art Brut, Halle Saint Pierre, Paris
2008

Mami Wata: Arts for Water Spirits in Africa and its Diasporas, Fowler UCLA, Los Angeles
2006

Neue Kunst aus Afrika, Haus der Kulturen der Welt, Berlin
1992-1991

Africa Hoy/ Africa Now

Cutural Center of Contemporary Art, Mexico City.

Groningen Museum, Netherland

Atlantic Center of Modern Art. Gran Canary, Spain.
1989

Magiciens de la Terre

Georges Pompidou Center

Grande Halle de la Villette.

Paris, France.
BIBLIOGRAPHIE (Sélection)
1996

Contemporary Art of Africa

Agbagli Kossi by Philippe David, p.73-75. Text in English.

Edited by André Magnin & Jacques Soulillou.

Publisher Harry N. Abraams.
1991

Africa Hoy/ Africa Now

Agbagli Kossi by Philippe David, p.72-79.

Exhibition catalogue, bilingual text : Spanish, French.

Published by Centro Atlantico de Arte Moderno. Las Palmas, Spain.
1989

Magiciens de la Terre

Agbagli Kossi par Philippe David p.173-174.

Exhibition catalogue, text in French.

Published by The Georges Pompidou Center. Paris, France.