The Jean Pigozzi African Art Collection
The Making of Art, Schirn Kunsthalle, Frankfurt, Germany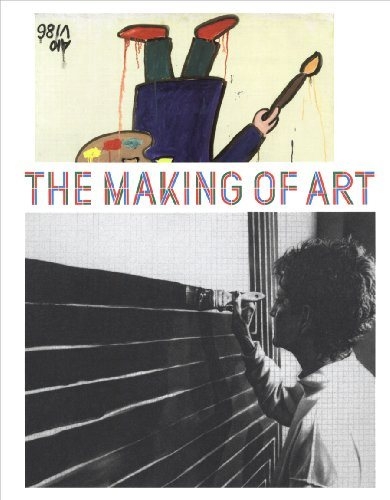 from 29/05/2009 to 30/08/2009
These days people love art -- espe­cially contem­po­rary art, which has become a constantly growing cultural factor. Fasci­nated by the artists' creative milieu, the public strives to share in its atmos­phere of being some­thing special. This exhi­bi­tion offers a look behind the scenes of the contem­po­rary art world in which the triangle of artist, artwork, and viewer has long since been expanded many times over. The rela­tion­ships between artist, collector, gallerist, curator, and critic frequently inform the works' very contents, and these aspects are increas­ingly repre­sented in the works them­selves.

Artists -- such as John Baldessari, Joseph Beuys, Tracey Emin, Fischli/Weiss, Ryan Gander, Chris­tian Jankowski, Louise Lawler, Jonathan Monk, Nedko Solakov, Mladen Stili­novic, Andy Warhol/Jean-Michel Basquiat, or Ai Weiwei -- keep an eye on what happens in the art world and reflect the more and more lavish trade: from the creative process and the mounting of an exhi­bi­tion to the rituals of the scene. A time of upheaval like the one we witness today lends all the more urgency to exploring this complex network.
LIST OF ARTISTS: Yuri Albert, Pawel Althamer, Azorro, John Baldessari, Tina Barney, Tamy Ben-Tor, Joseph Beuys, Marcel Broodthaers, Stefan Brüggemann, Chris Burden, Chicks on Speed, Anetta Mona Chişa & Lucia Tkáčová, Claire Fontaine, Clegg & Guttmann, Phil Collins, Jessica Craig-Martin, Peter Davies, Jiří Georg Dokoupil, Michael Elmgreen/Ingar Dragset, Tracey Emin, Dan Fischer, Peter Fischli/David Weiss, Andrea Fraser, Ryan Gander, Dieter Hacker, Candida Höfer, Bethan Huws, Jörg Immendorff, Christian Jankowski, Martin Kippenberger, Komar & Melamid, Jeff Koons, Sean Landers, Louise Lawler, Marcin Maciejowski, Piero Manzoni, Jonathan Monk, Dave Muller, Manuel Ocampo, Martin Parr, Dan Perjovschi, Raymond Pettibon, William Powhida, Tom Sachs, Chéri Samba, Nedko Solakov, Mladen Stilinović, Thomas Struth, Goran Trbuljak, Andy Warhol & Jean-Michel Basquiat, John Waters, Ai Weiwei

CATALOG: The Making of Art. Edited by Martina Weinhart and Max Hollein. With a foreword by Max Hollein and texts by Amanda Coulson, Wolfgang Ullrich, Martina Weinhart and others. German-English edition, 240 pages, 241 illustrations, published by the Verlag der Buchhandlung Walther König, Cologne, 2009, ISBN 978-3-86560-586-3
DIRECTOR: Max Hollein
CURATOR: Dr. Martina Weinhart (Schirn)
OPENING HOURS: Tues., Fri.–Sun. 10 AM–7 PM, Wed. and Thu. 10 AM–10 PM.
Link to the exhibition website
Featured Caacart artists :