The Jean Pigozzi African Art Collection
BISENGO, JP Mika – MAGNIN-A, Paris, France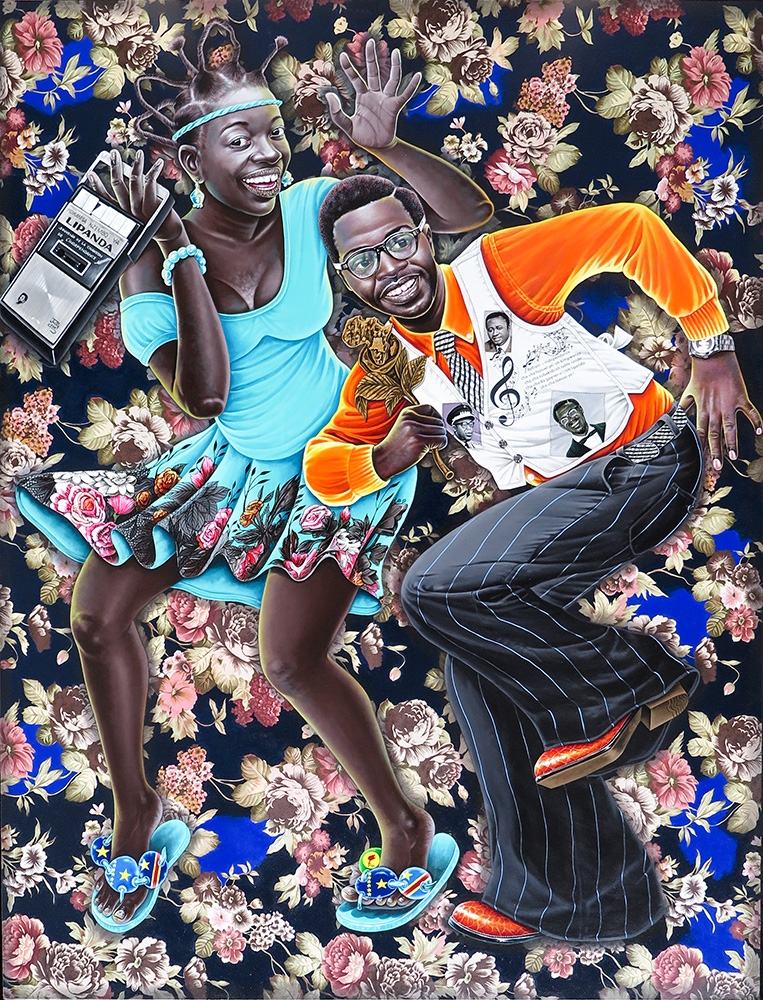 from 07/09/2019 to 30/11/2019
Poster: Souvenir de la chanson de l'indépendance, 2018
Acrylique, encre de Chine et paillettes sur tissu
186 x 143 cm
© ADAGP, JP Mika, Kleinefenn



Bon souvenir, 2019
Acrylique et encre de Chine sur tissu
150 x 120 cm
© ADAGP, JP Mika, Kleinefenn

BISENGO

JP MIKA
« Bisengo, joy ! it is not given to everyone, it is grace » JP Mika

The MAGNIN-A gallery has the honor to announce the first personal exhibition of JP Mika outside of Africa. We will unveil unseen works, created in Kinshasa and Paris where the artist currently resides at the Cité Internationale des Arts.The MAGNIN-A gallery has the exclusive representation of JP Mika. On this occasion, the exhibition catalogue will be presented by the artist during the opening.The painter JP Mika, former assistant of Chéri Chérin is the most brilliant heir of the peintres populaires of Kinshasa, from which he distinguishes and distances himself, "I am not a peintre populaire, I am JP Mika".


[Français]
"Bisengo, la joie ! C'est pas donné à tout le monde, c'est la grâce" JP Mika

La galerie MAGNIN-A a l'honneur de vous annoncer la toute première exposition personnelle de JP Mika hors d'Afrique. A cette occasion nous dévoilerons les œuvres inédites, créées à Kinshasa et à Paris où l'artiste réside à la Cité Internationale des Arts. La galerie MAGNIN-A représente JP Mika en exclusivité mondiale. A cette occasion le catalogue de l'exposition sera présenté par l'artiste du vernissage. Le peintre JP Mika, ancien assistant de Chéri Chérin est le plus brillant héritier des peintres populaires de Kinshasa dont il se distingue et se distancie, «Je ne suis pas un peintre Populaire, je suis JP Mika».
Vernissage le samedi 7 septembre 2019, de 14h à 21h
Signature du catalogue à 17h
Exposition du 7 septembre au 30 novembre 2019
MAGNIN-A info@magnin-a.com
118, Boulevard Richard Lenoir, F-75011 Paris
+33 (0)1.43.38.13.00
Mardi - Samedi 14h-19h
Press kit
Link to the exhibition website
Featured Caacart artists :