The Jean Pigozzi African Art Collection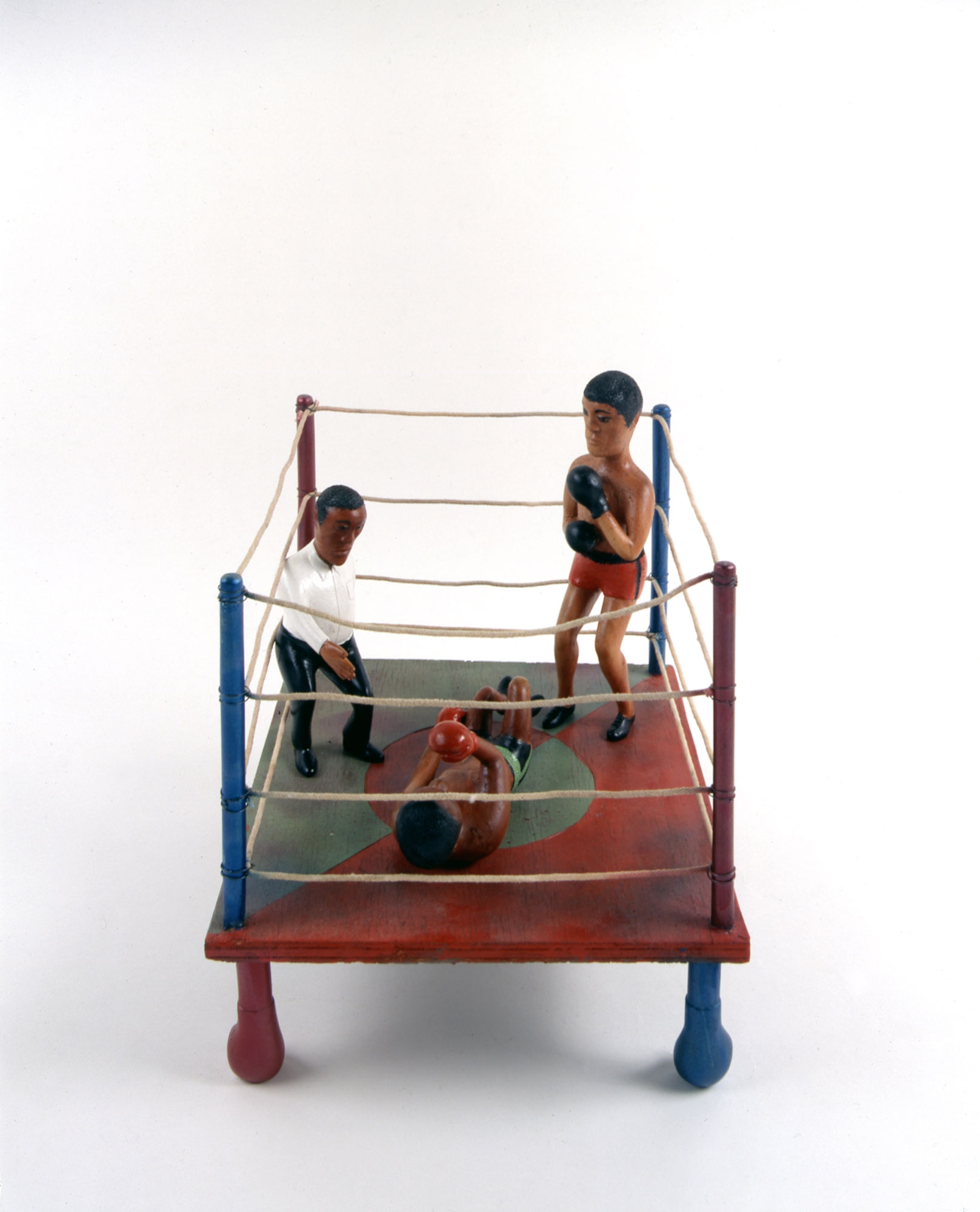 Boxing Ring - 1992
40 x 40 x 37 cm
Carved and painted wood
Judgement Day - 1995
80 x 80 x 75 cm
Sculpted and painted wood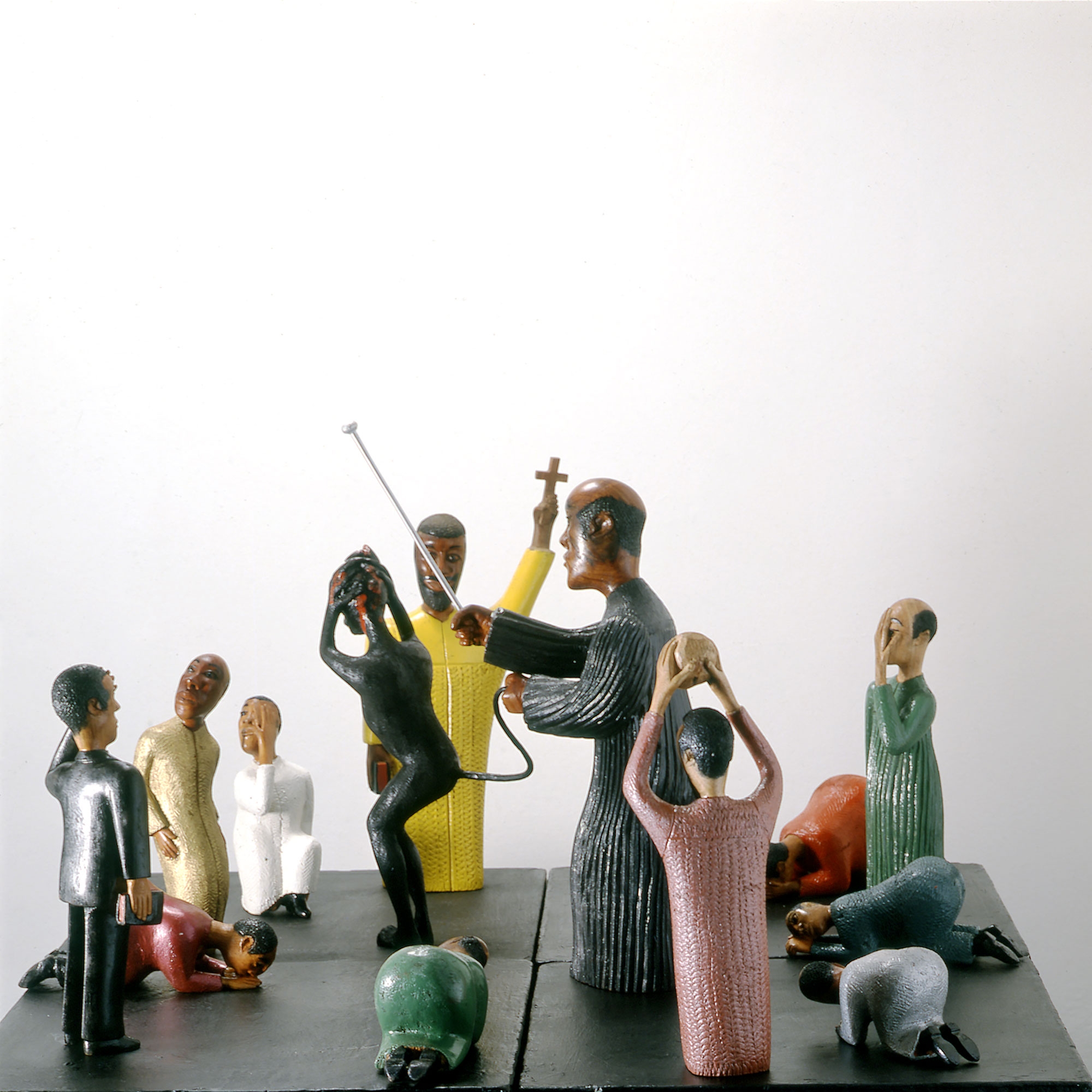 Multi-Denomination Congress - 1993
50 x 60 x 45 cm
Carved and painted wood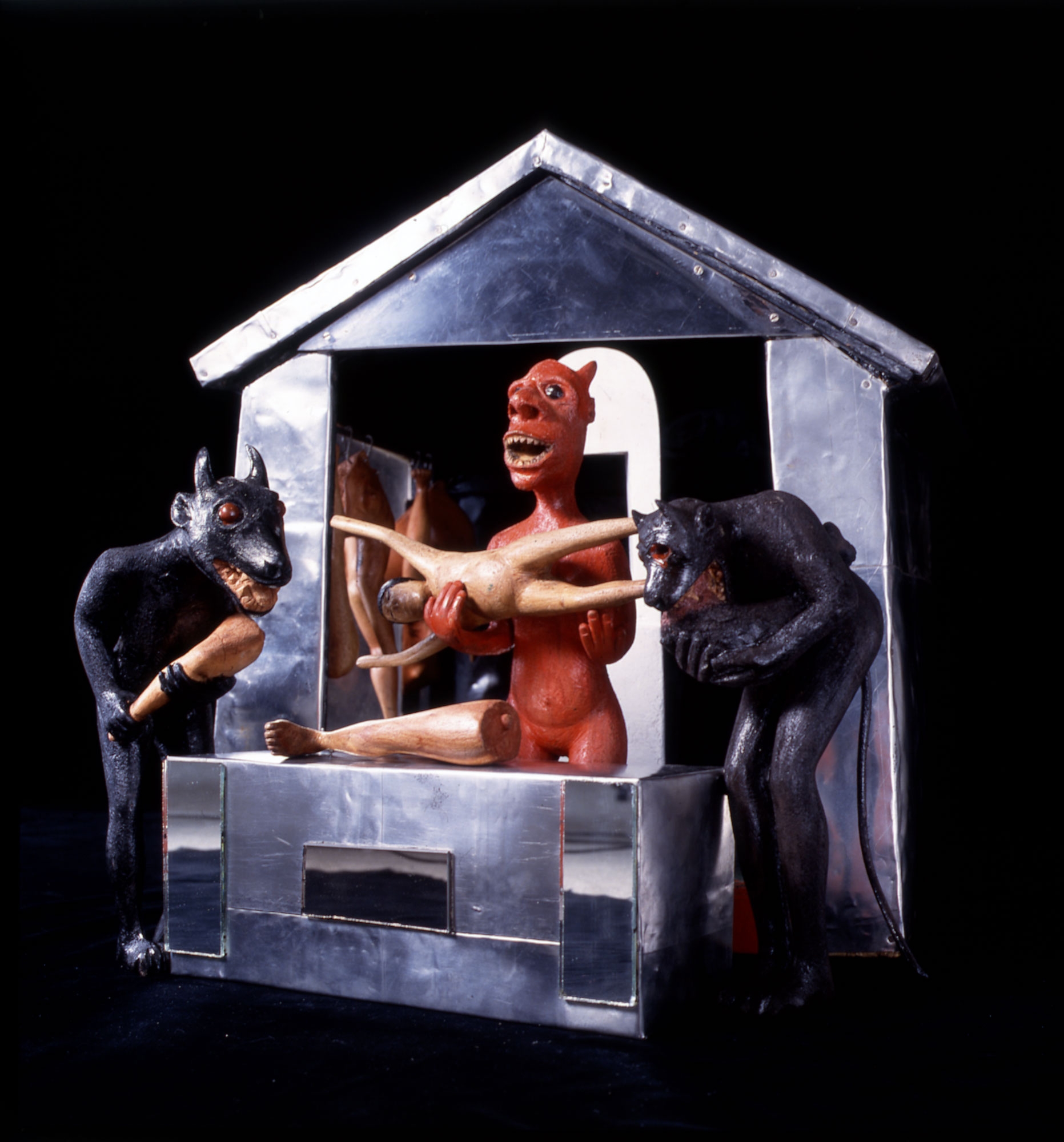 Satan Fresh Meat Market - 1993
58 x 55 x 49 cm
Carved and painted wood, metal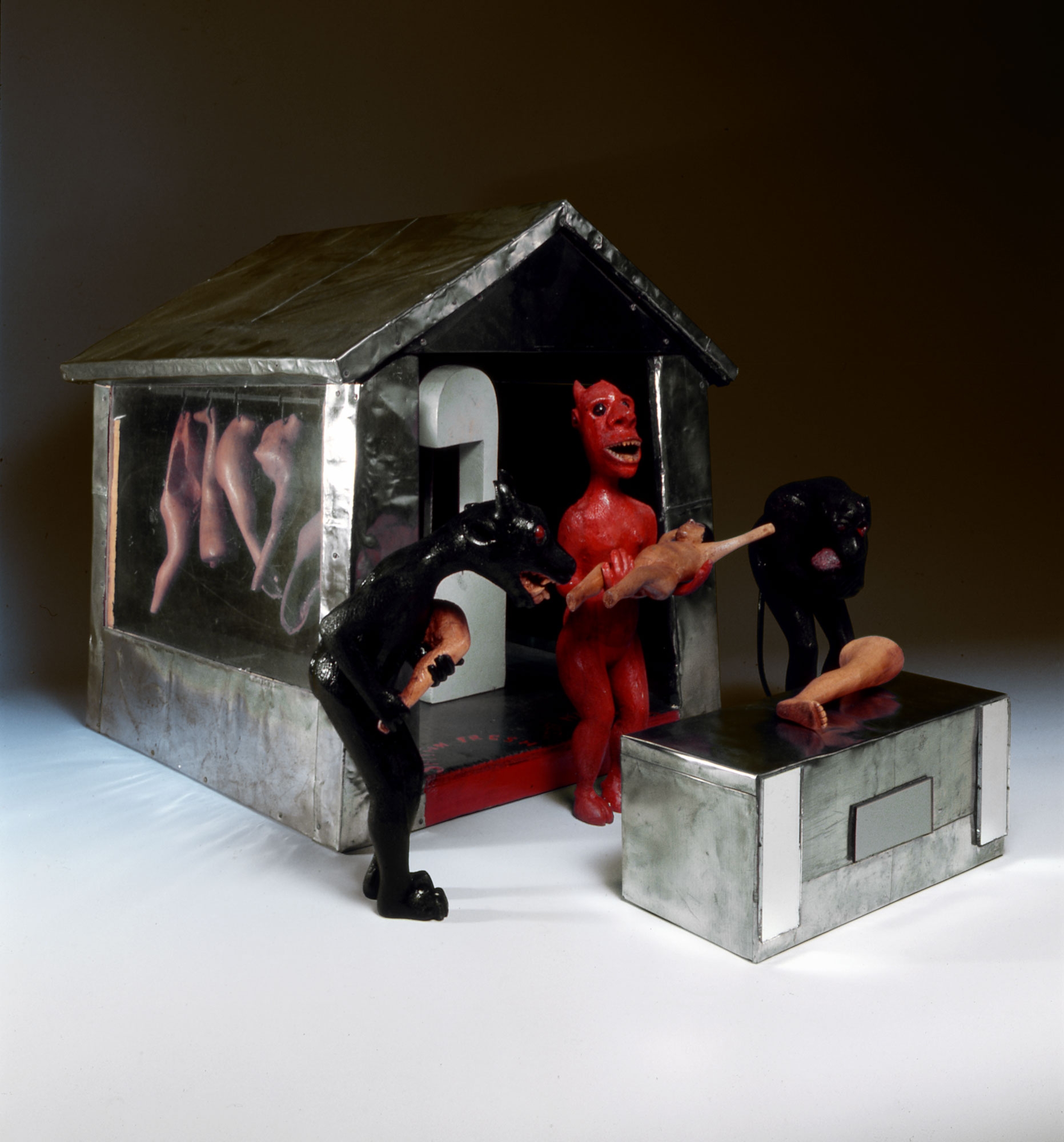 Satan Fresh Meat Market - 1993
58 x 55 x 49 cm
Carved and painted wood, metal
Saving Grace - 1993
20 x 25 x 25 cm
Sculpted and painted wood, mixed medium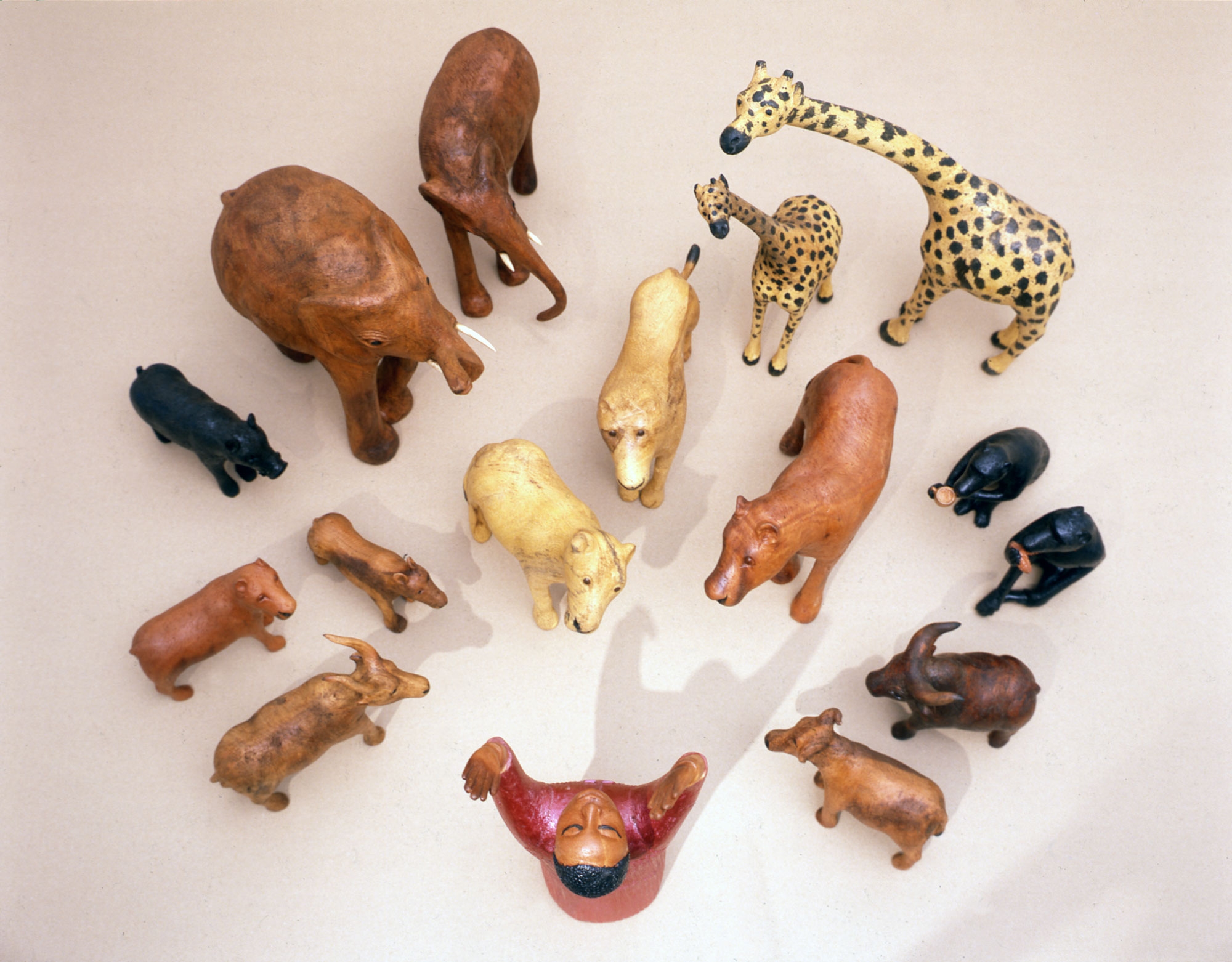 St Francis - 1993
100 x 100 x 35 cm
Sculpted and painted wood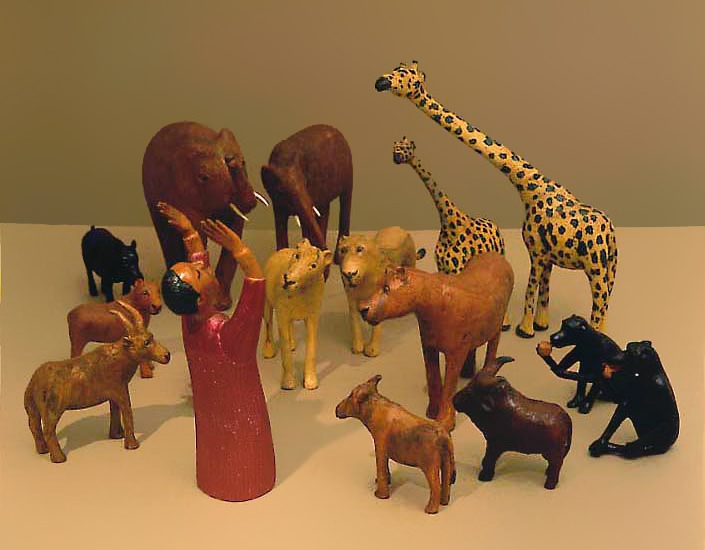 St Francis - 1993
100 x 100 x 35 cm
Sculpted and painted wood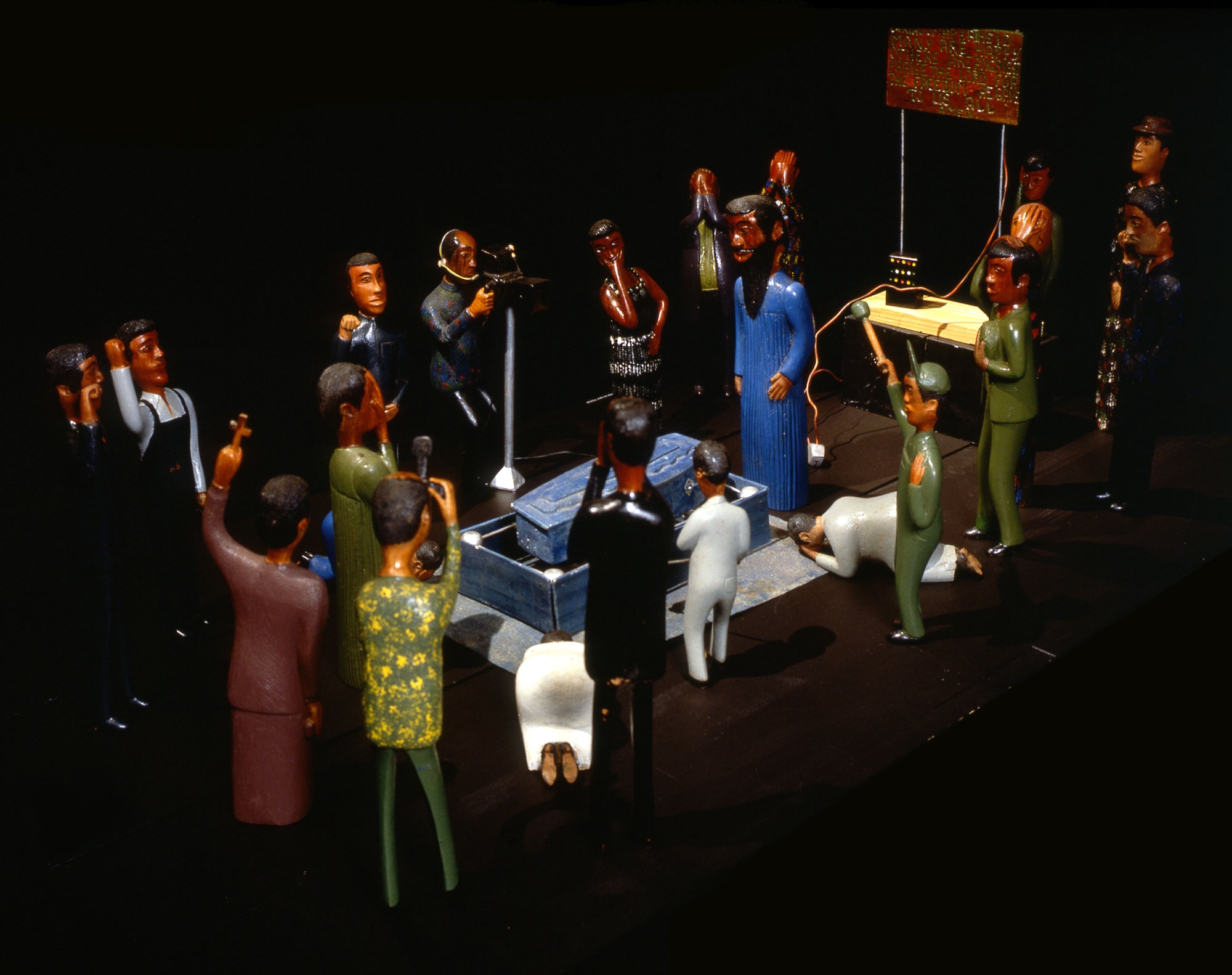 The Burial of Apartheid - 1993
60 x 50 x 50 cm
Carved and painted wood, mixed medium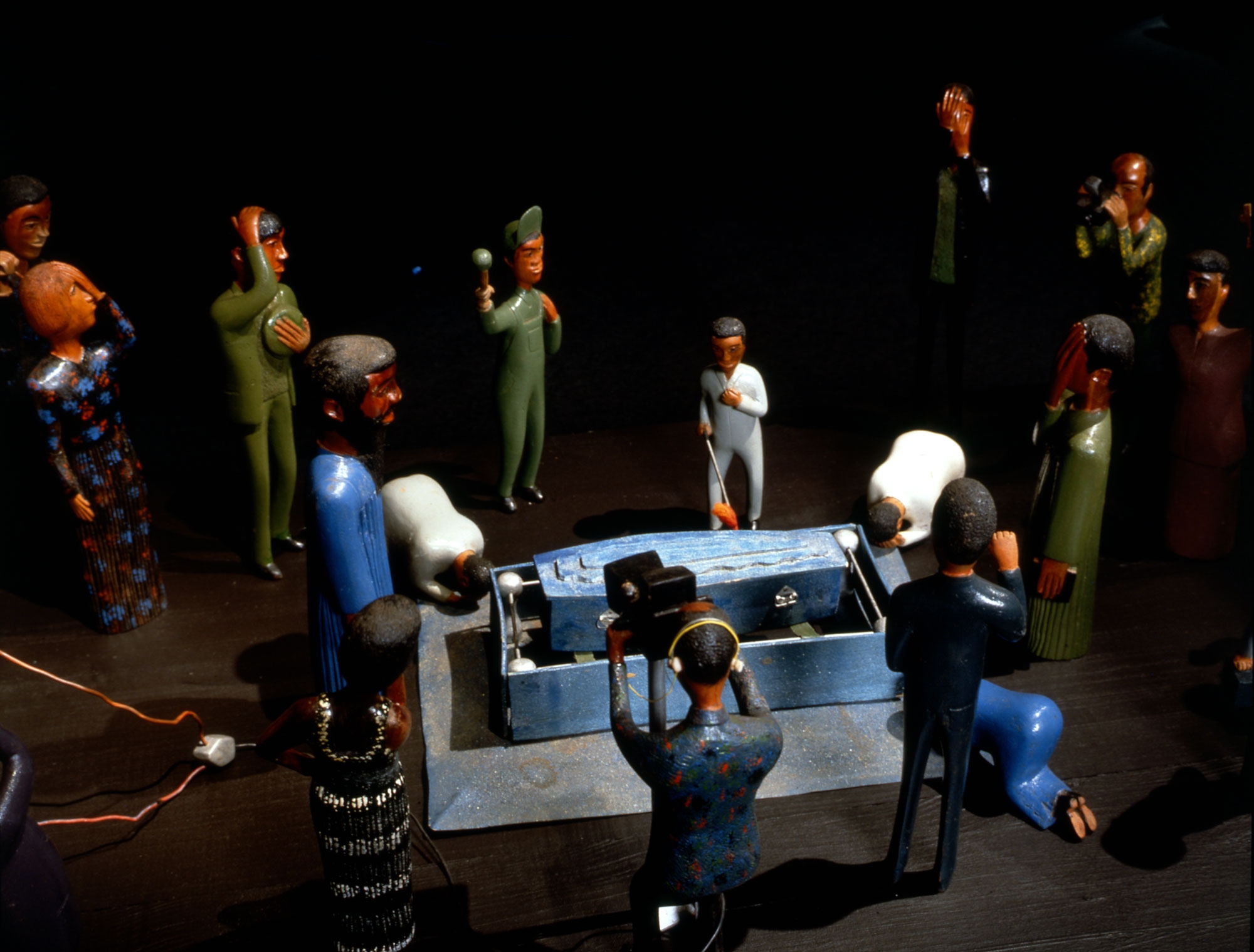 The Burial of Apartheid - 1993
60 x 50 x 50 cm
Carved and painted wood, mixed medium
The Burial of Apartheid - 1993
60 x 50 x 50 cm
Carved and painted wood, mixed medium
The Wedding - 1993
60 x 60 x 35 cm
Sculpted and painted wood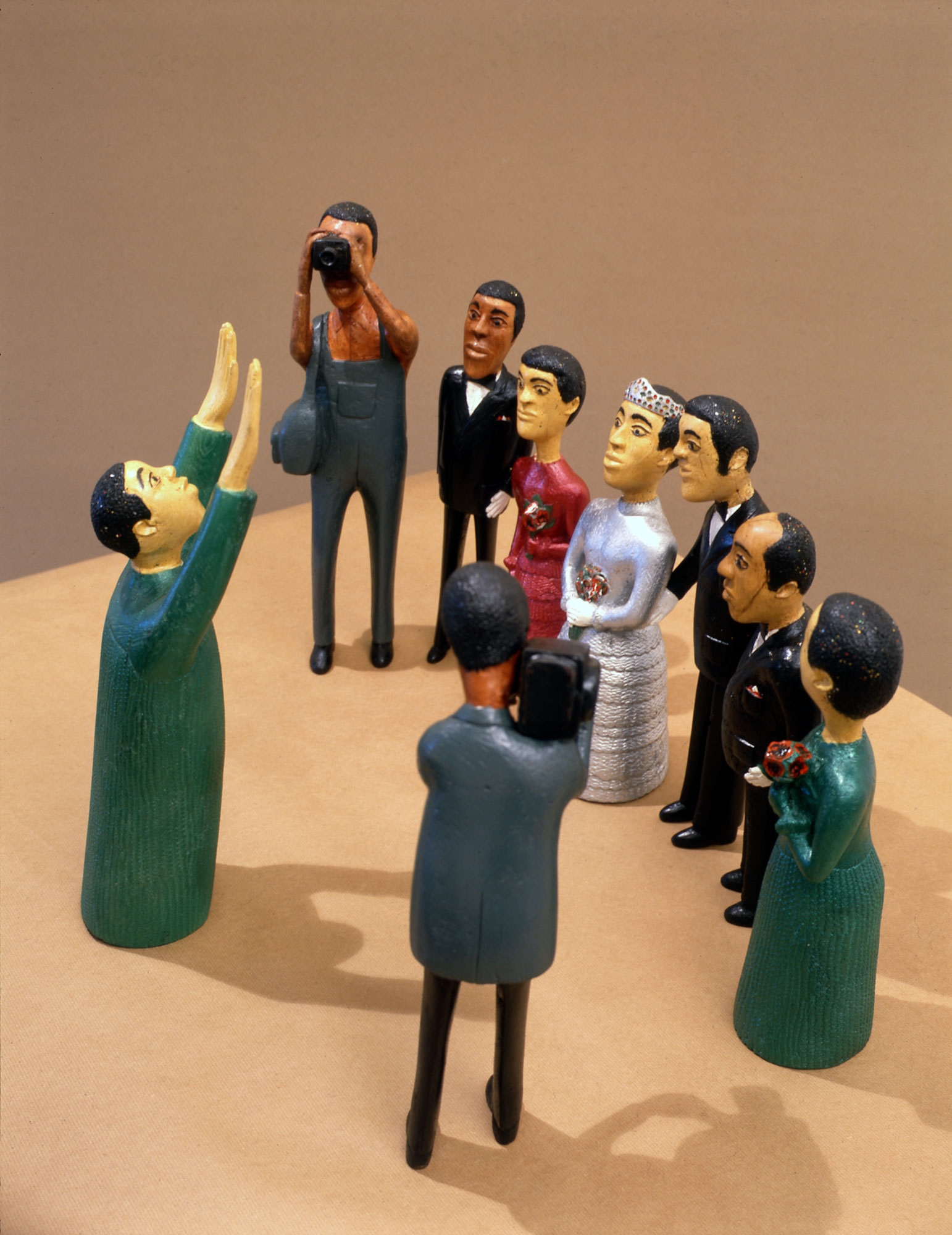 The Wedding - 1993
60 x 60 x 35 cm
Sculpted and painted wood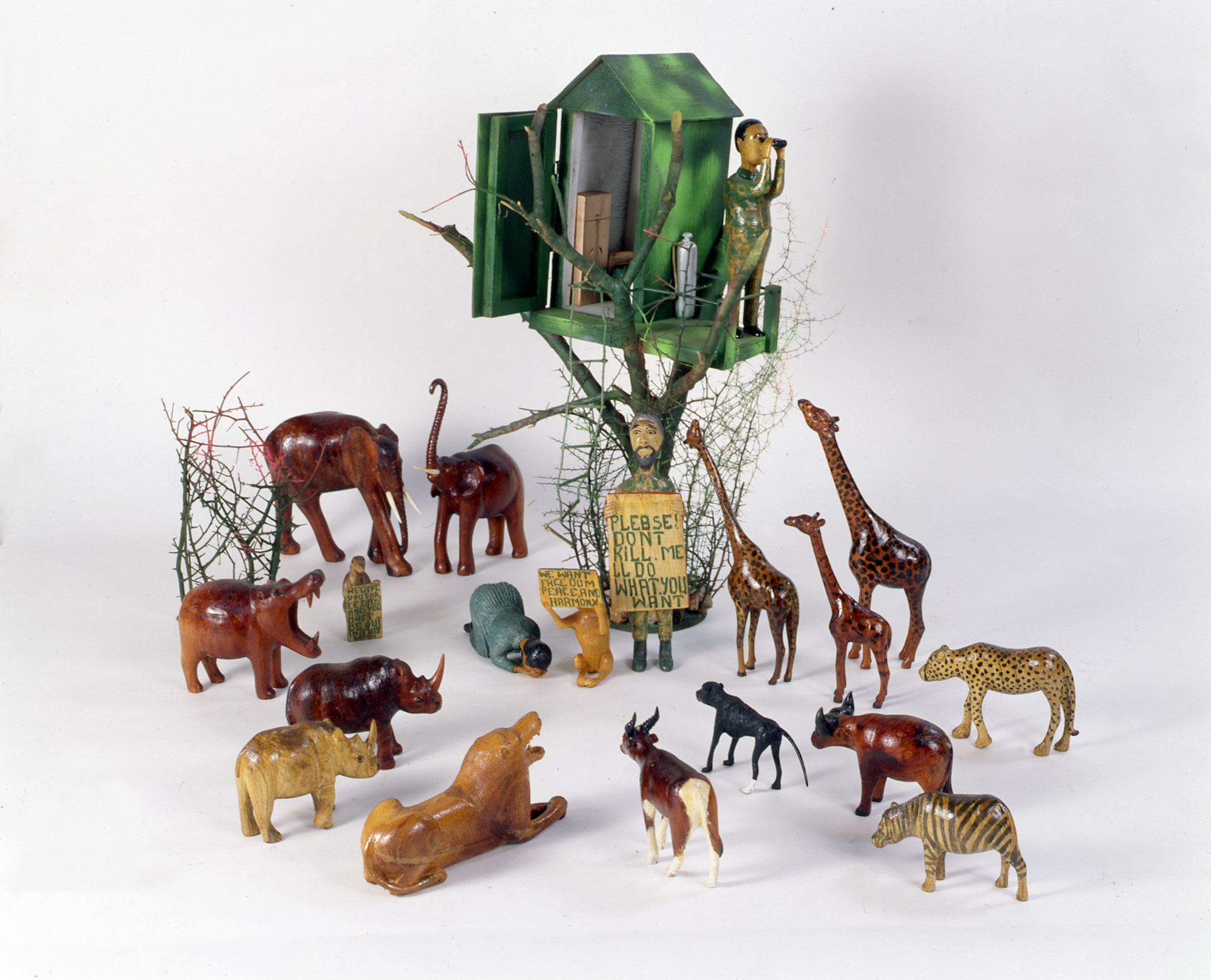 Untitled (We Want Freedom, Peace and Harmony) - n.d.
100 x 100 x 80 cm
Sculpted and painted wood

"Please don't kill me. I'll do what you want"
Victim of Alcohol - 1993
70 x 50 x 30 cm
Carved and painted wood
Johannes Segogela
Born in 1936 in Sekhukhune Land, in the Gauteng, South Africa.

Lives and works Sekhukhune Land.
In 1967, Segogela was trained as a craftsman at the Standard Bank Center in Johannesburg. His works, for which he had no formal artistic training, were inspired by the Bible and developed further through his own visions. His activities in the anti-Apartheid ANC movement, his membership, from 1954 on, in the Church of Five Missions, influenced his work considerably. His goal, "to save the world from violence and horror", started in the late 1980's with the work "Satan Fresh Meat Market", with its figures of angels and demons. Segogela, very concerned with the future of mankind, he paid as much attention to the development of large African urban centres, as to the problems of rural life. Each of his installations is the result of his long and meticulous work as a sculptor, in which the characters and the objects are precisely composed, detailed and painted. Segogela wants to transmit messages linked to religion, politics, culture, feelings, and all the activities of life. His installations reveal his sensitivity, humour and irony.
RED ROOM Contemporary Art Gallery
SELECTED SOLO EXHIBITIONS
1995-1989-1986

Johannes Mashego Segogela.

Devils Angels and Other Things.

The Goodman Gallery, Johannesburg, South Africa.
SELECTED GROUP EXHIBITIONS
2003

Coexistence : Contemporary Cultural Production in South Africa

Rose Art Museum, Brandeis University

Waltham, Mass. – USA
2000

A World of Christians

Nordjyllands Kunstmuseum, Aalborg - Danemark.
1998

7. Triennale der Kleinplastik. Zeitgenössische Skulptur. Europa Afrika SüdwestLB Forum Stuttgart, Germany. 17 October 1998 - 17 January 1999]
1995

The Body Politic, Africus

Johannesgurg 1st Biennal.

Standard Bank National Arts Festival.Grahamstown - South Africa.
1995

Big City : Artists from Africa

Serpentine Gallery.

London, Great Britain.
1994

Johannes Segogela

Ludwig Forum

Aachen, Germany.
1994

Havana 5th Biennal.

Havana, Cuba.
1993

Zuiderkruis

Stedelijk Museum

Amsterdam, Holland.
1993

Biennal for Visual Arts

Venice, Italy.
1985

Tributaries Show

Johannesburg - South Africa.
SELECTED BIBLIOGRAPHY
1998
7. Triennale der Kleinplastik 1998 : zeitgenössische Skulptur Europa Afrika; Exhibition catalogue. Cantz, Stuttgart.
1996

Contemporary Art of Africa. Segogela by Anitra Nettleton, p.96-98.

Edited by André Magnin, Jacques Soulillou.

Publisher Harry N. Abraams.
1996

Colours -Kunst aus Sud Afrika.

Haus der Kulturen Der Welt. Herausgeber, Verlag.
1995

African Arts. UCLA (Winter 1995).
1994

Havana 5th Biennal

Exhibition Catalogue.
1993

Incroci Del Sud. Affinities, Contemporary South African Art.

Exhibition catalogue, Venice Biennal, Italy.
1989

Resistance art in South Africa.

By Sue Williamson.
1989

Images of Wood.

By Elizabeth Rankin.
1988

The neglected tradition : Towards a New History of South African Art

(1930-1988).

Johannesburg Art Gallery, South Africa.