The Jean Pigozzi African Art Collection
Amegan - 1990/91
104 x 43 x 34 cm
Painted wood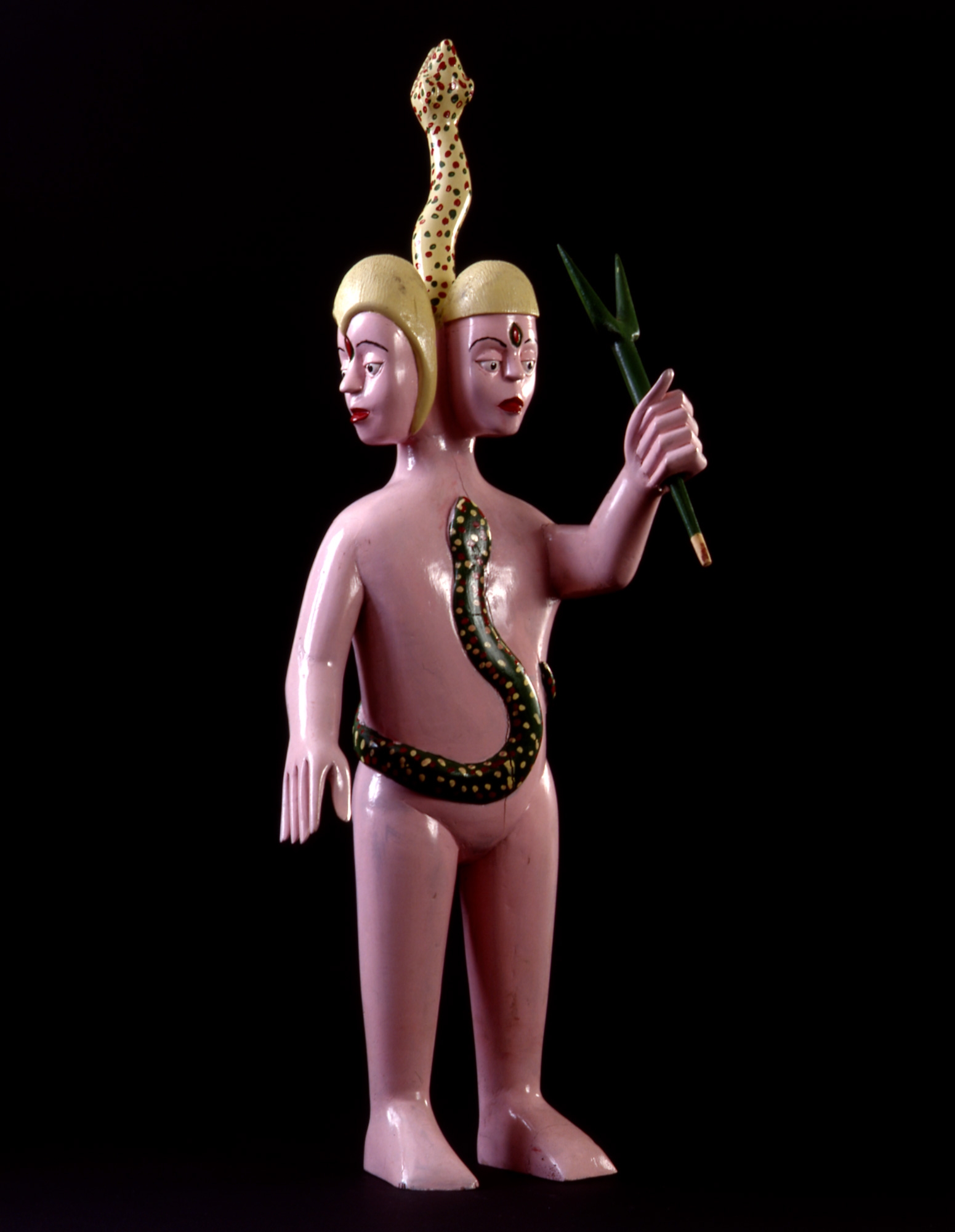 Detugbi - 1990
93 x 35 x 30 cm
Painted wood sculpture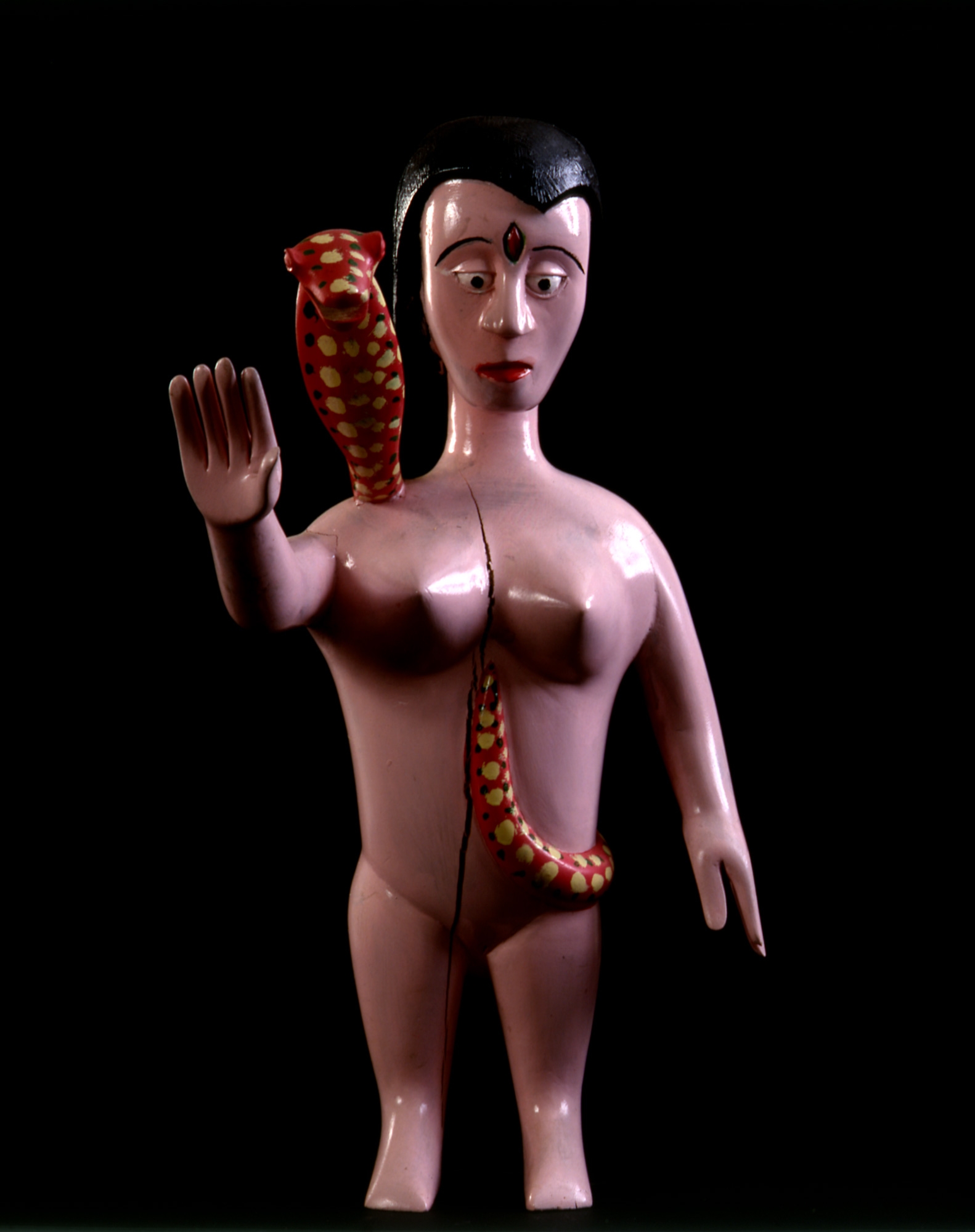 Fiavi Princesse Prenez Patience - 1990
65 x 35 x 30 cm
Painted wood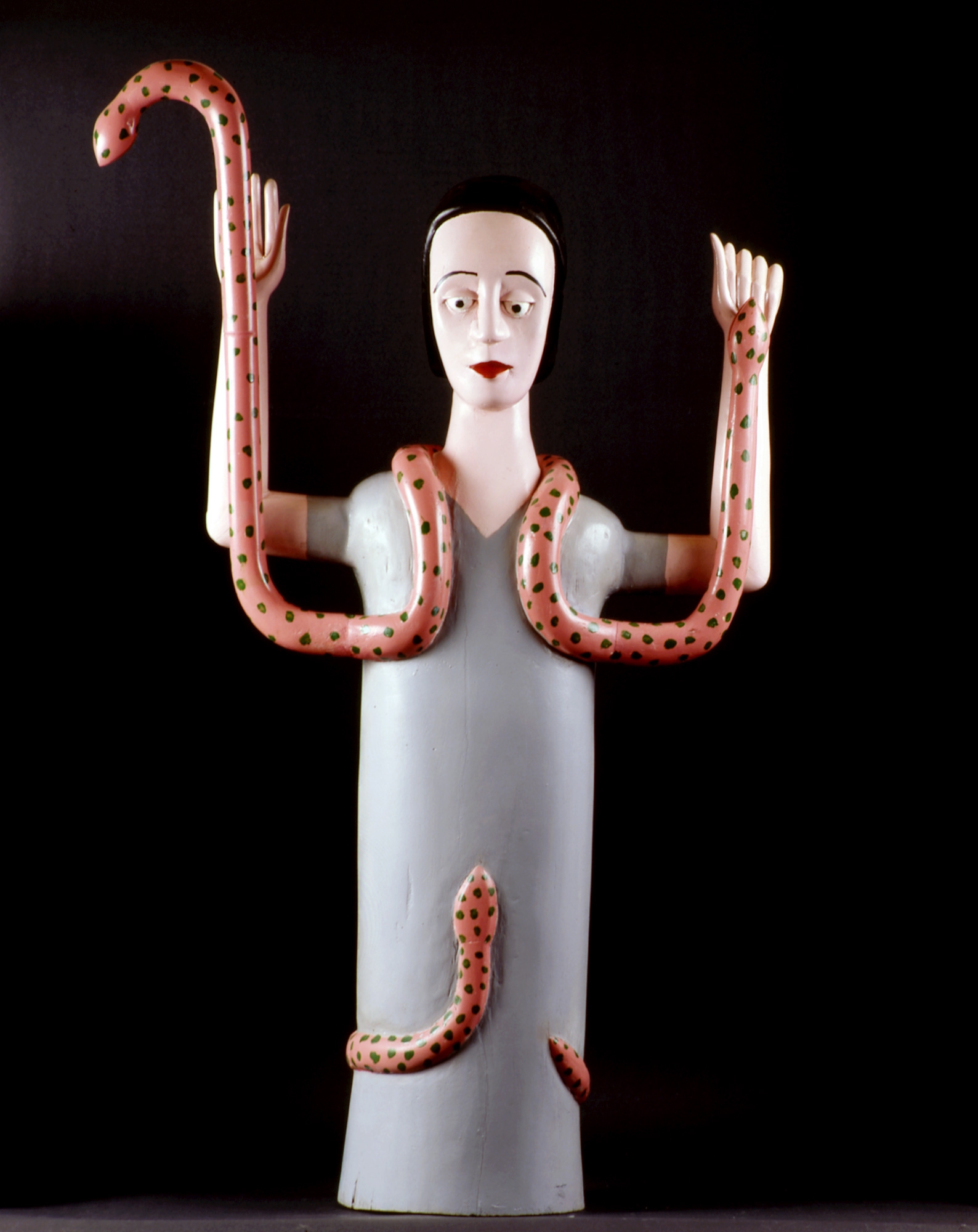 Mamy Wata - 1990
120 x 83 x 29 cm
Painted wood sculpture
Mamy Wata - 1990/91
93 x 41 x 37 cm
Painted wood sculpture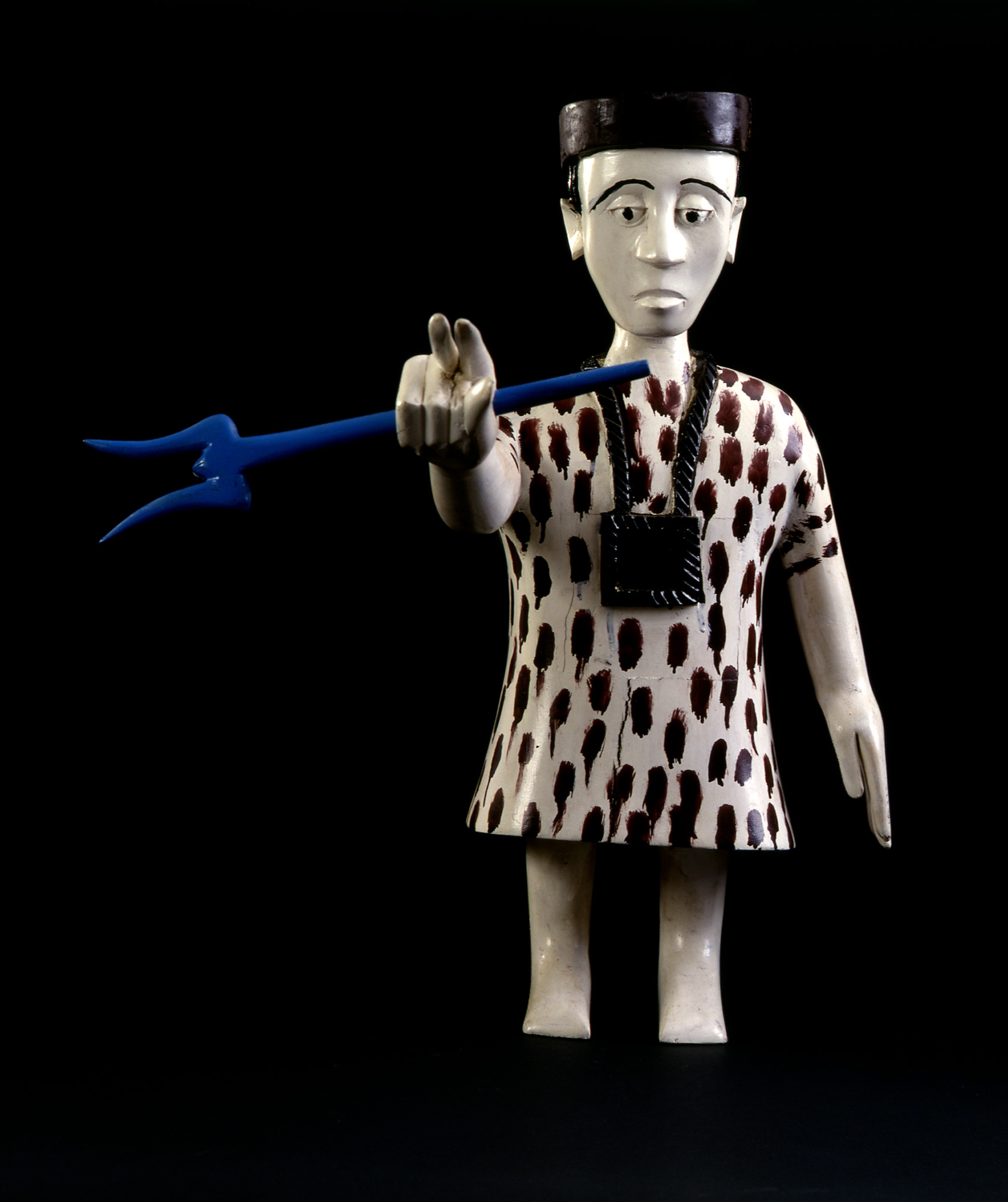 Tsofo - 1990/91
62 x 58 x 40 cm
Painted wood sculpture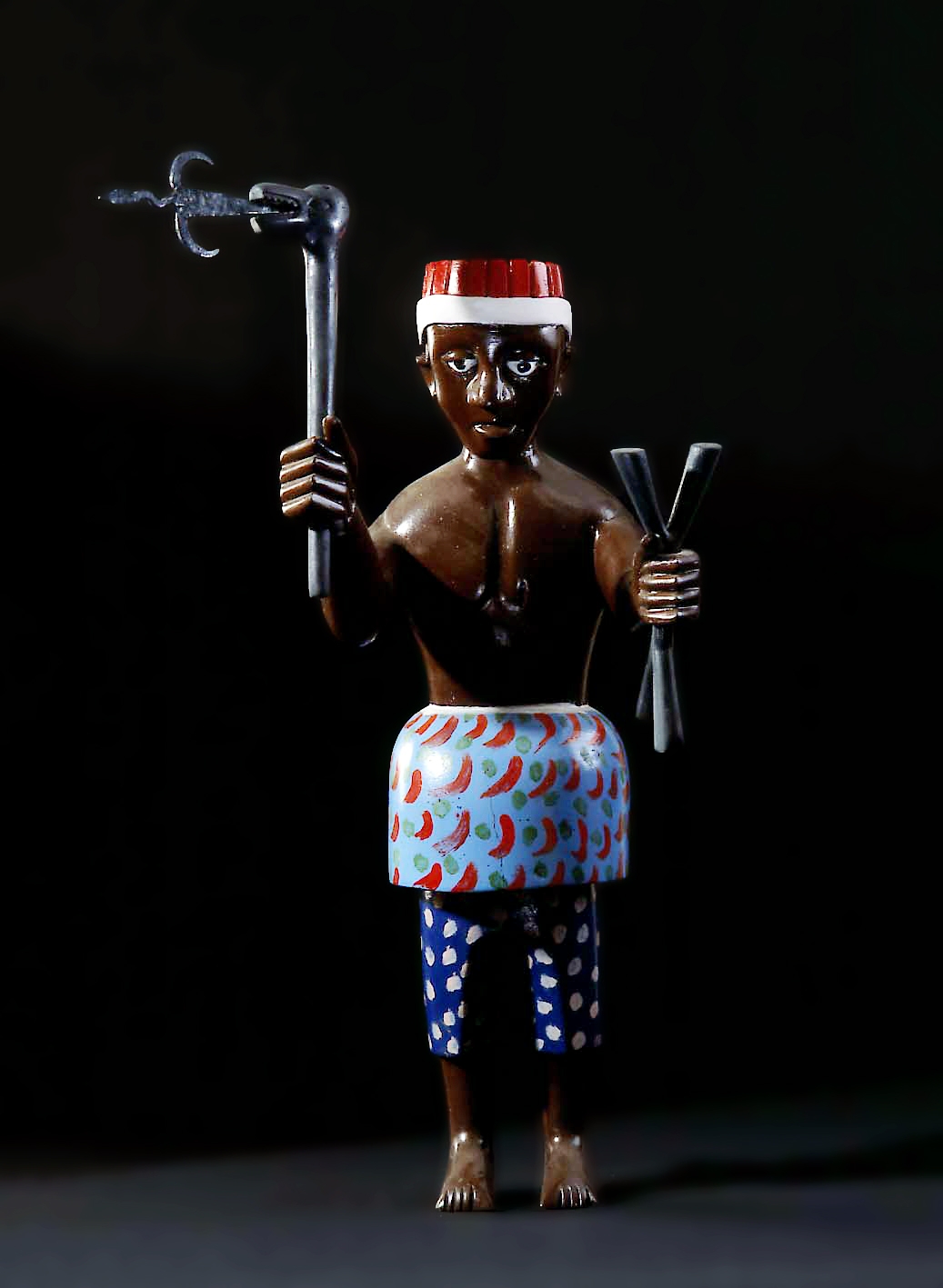 Untitled - 1990
74 x 40 x 36 cm
Painted wood sculpture
Untitled - 1990
107 x 77 x 26 cm
Painted wood sculpture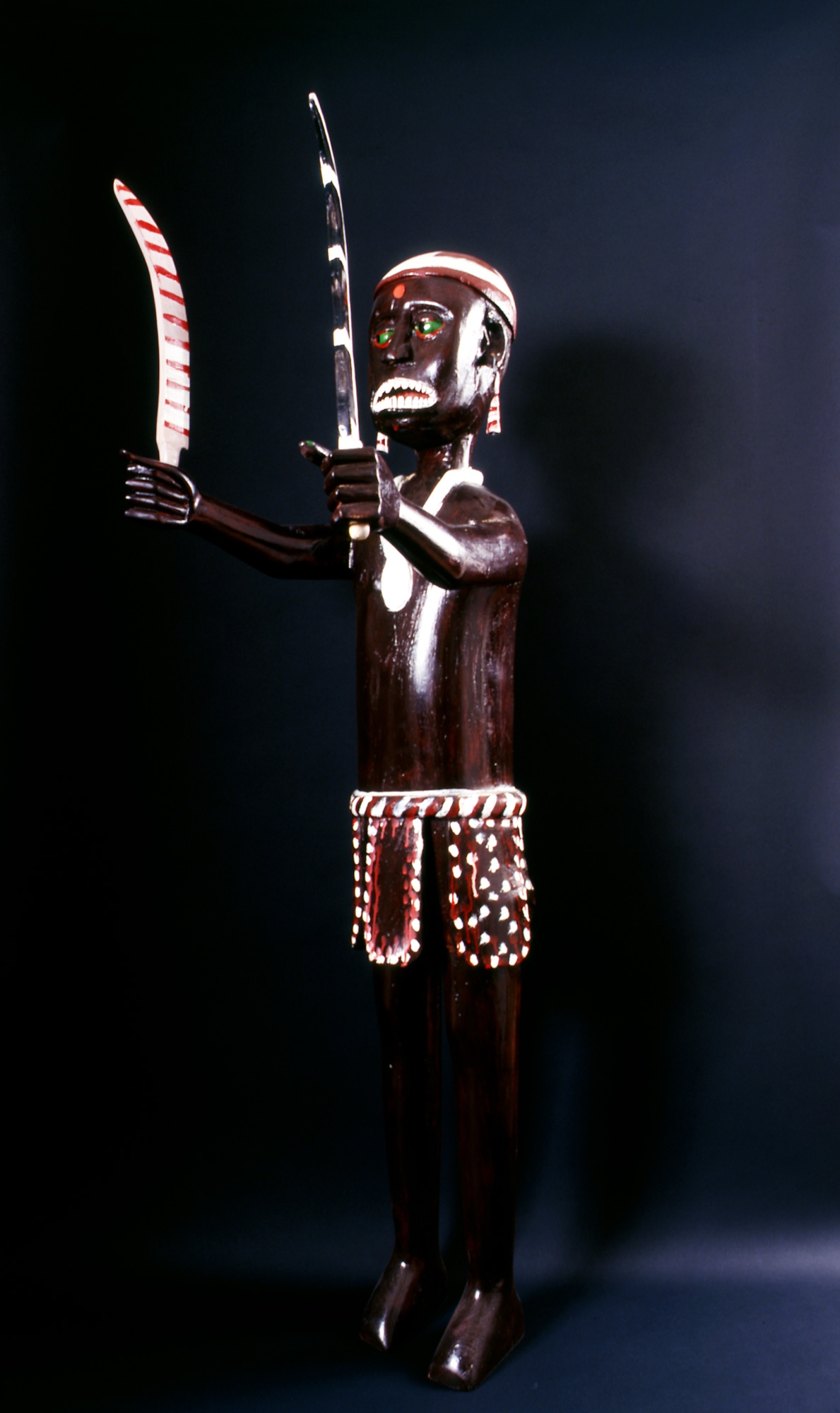 Untitled - 1991
111 x 41 x 53 cm
Painted wood sculpture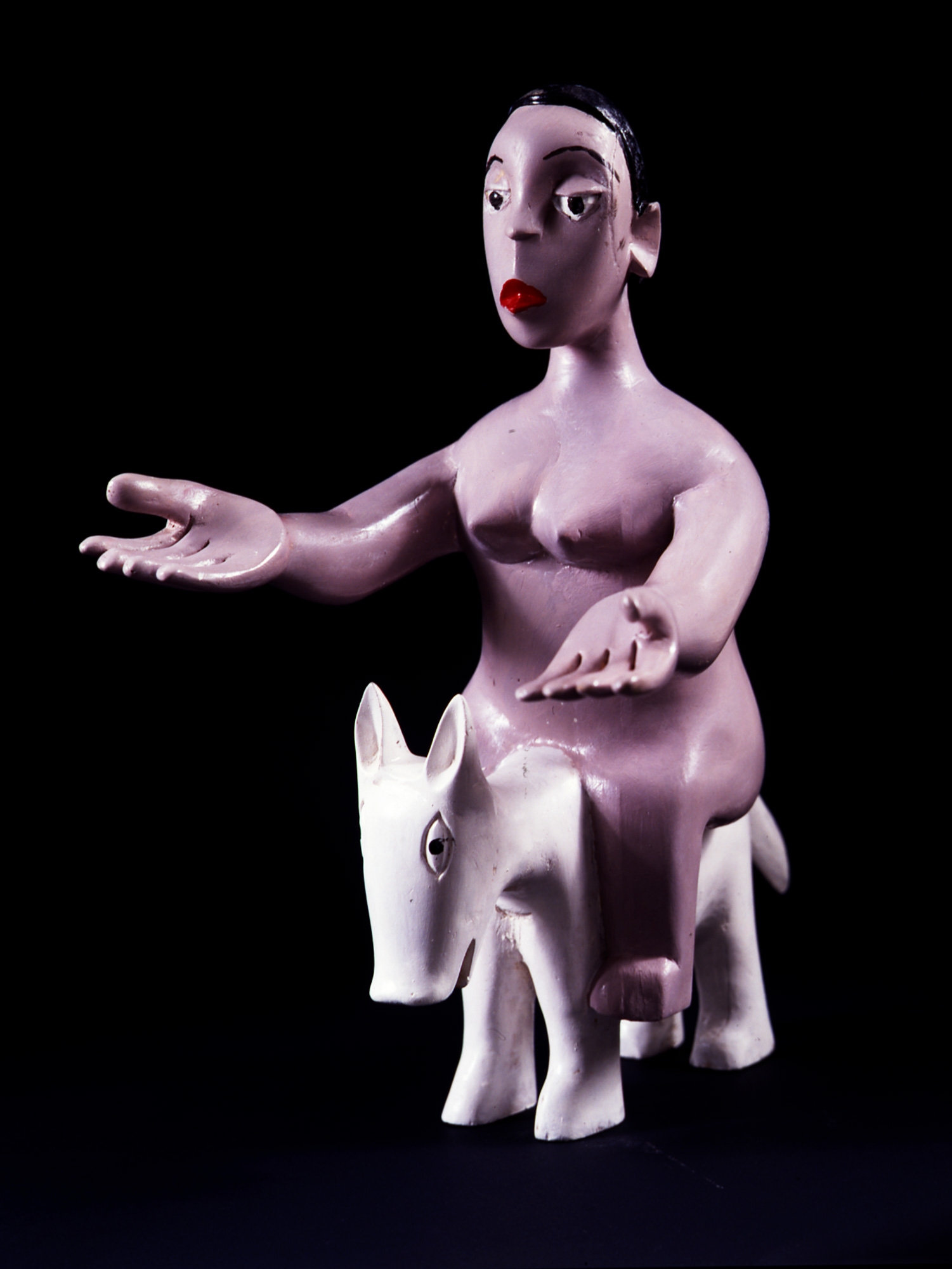 Untitled - 1991
43 x 26 x 35 cm
Painted wood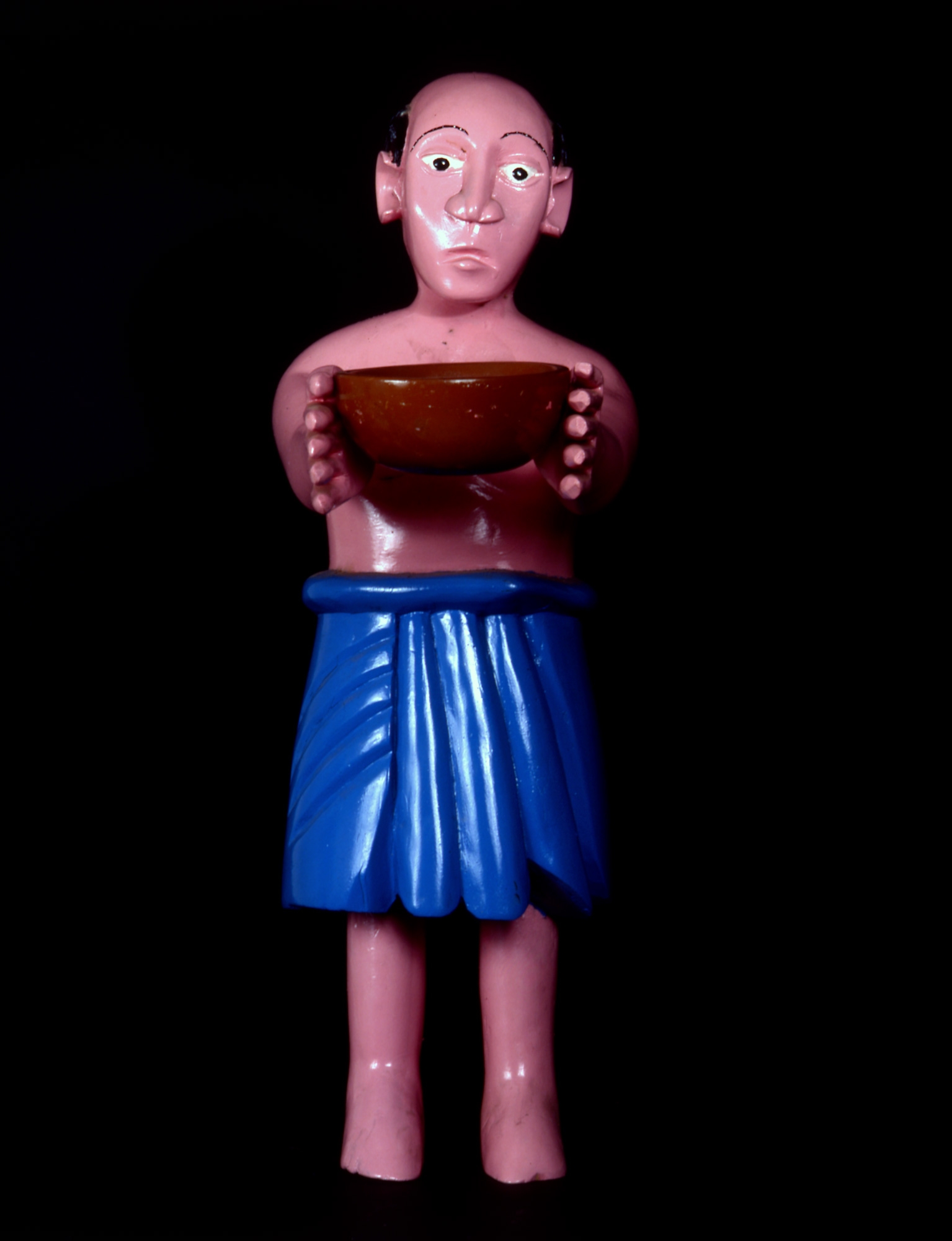 Untitled - 1992
79 x 27 x 48 cm
Painted wood sculpture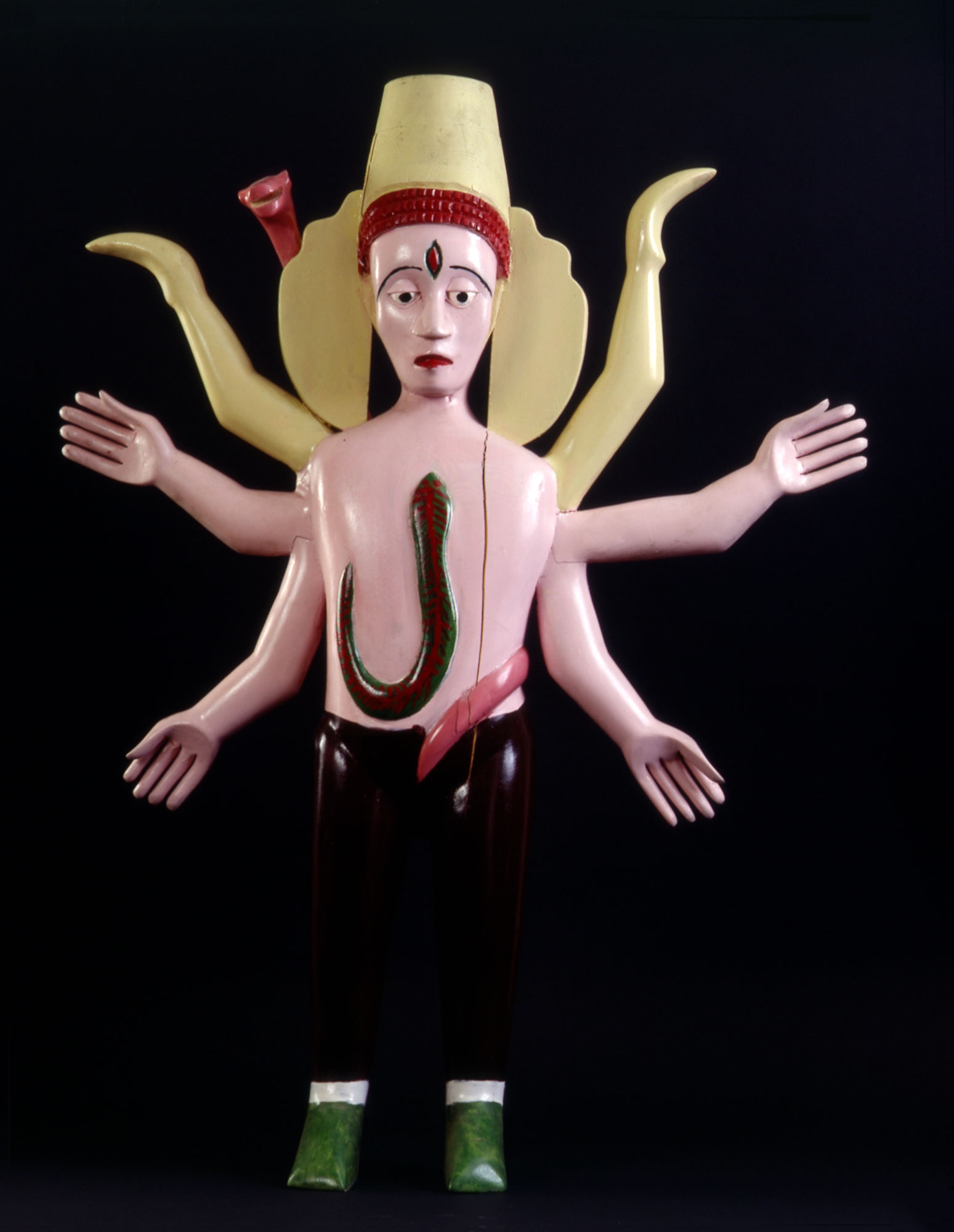 Yasu - 1990
106 x 82 x 23 cm
Painted wood sculpture
Agbagli Kossi
Born toward 1935 in Be, Togo. Lived and worked in Lomé. He died in 1991.
He spent his whole life in a house in the old village-district of Amoutivé right up until his death. He worked in an outdoor studio under an awning, almost out in the street, creating the domestic altars corresponding to the various family and individual fetishes that protect his family and his work. Agbagli is a sacred craftsman, a sculptor who drew his inspiration from the statuettes and idols of the traditional voodoo religion. He himself is lowly priest of this cult that has complex ramifications and is widespread on the shores of the Gulf of Benin. At times he is a healer, well versed in the use of plants, herbs and libations. Agbagli explains to people he trusts, that he owes his calling to a strange little long-haired character made of wood, and embellished with shells, that he discovered in the bush and has had for 30 years. It is to him that Agbagli owes his success, or at least his reputation. At first he worked for the community of Bé, his cultural and religious environment, that is gradually being swallowed up by the century-old city of Lomé. Agbagli's work, spread out over a more than 20-year period, is impressive. Some of his pieces are truly beautiful. For his colors he uses thick and shiny automobile paints. He created a strange, cheerful, realistic world. His statues concern three distinct tribes: some are pink, some a pale white, others are brown, more realistic and more anchored in African rural life. Agbagli's wistful, dreamy statues can be seen in many courtyards and hotels. Agbagli Kossi Fofo, Agbagli Kossi Beaugars, two of his sons, who watched him work over the years, now imitate his work. More anchored in contemporary reality, they have developed new figures far from the Voodoo gods.
Works after his death were made by his son Fofo Kossi.
www.magiciensdelaterre.fr
SELECTED GROUP EXHIBITIONS
2013/2014

Raw Vision : 25 ans d'Art Brut, Halle Saint Pierre, Paris
2008

Mami Wata: Arts for Water Spirits in Africa and its Diasporas, Fowler UCLA, Los Angeles
2006

Neue Kunst aus Afrika, Haus der Kulturen der Welt, Berlin
1992-1991

Africa Hoy/ Africa Now

Cutural Center of Contemporary Art, Mexico City.

Groningen Museum, Netherland

Atlantic Center of Modern Art. Gran Canary, Spain.
1989

Magiciens de la Terre

Georges Pompidou Center

Grande Halle de la Villette.

Paris, France.
SELECTED BIBLIOGRAPHY
1996

Contemporary Art of Africa

Agbagli Kossi by Philippe David, p.73-75. Text in English.

Edited by André Magnin & Jacques Soulillou.

Publisher Harry N. Abraams.
1991

Africa Hoy/ Africa Now

Agbagli Kossi by Philippe David, p.72-79.

Exhibition catalogue, bilingual text : Spanish, French.

Published by Centro Atlantico de Arte Moderno. Las Palmas, Spain.
1989

Magiciens de la Terre

Agbagli Kossi par Philippe David p.173-174.

Exhibition catalogue, text in French.

Published by The Georges Pompidou Center. Paris, France.