The Jean Pigozzi African Art Collection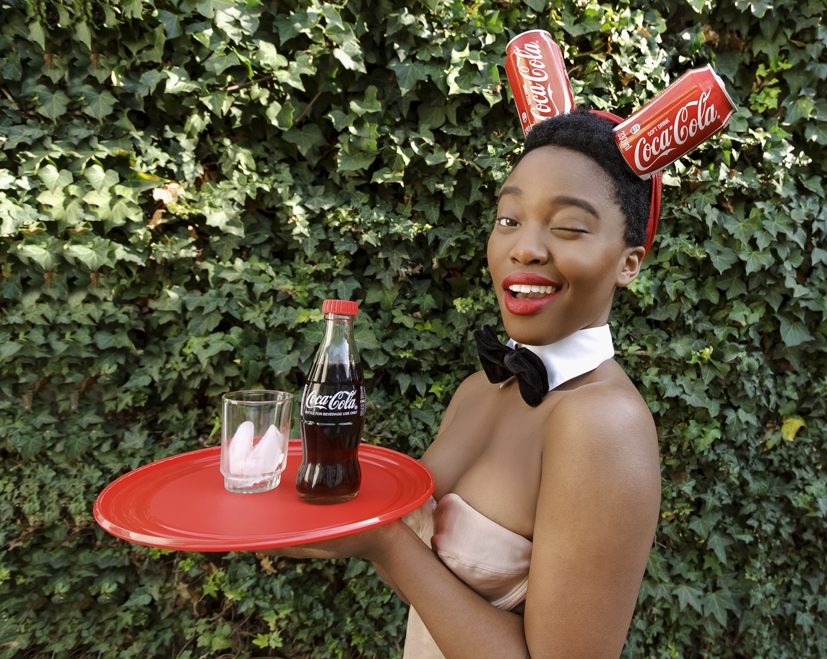 Bunny Girl – Black Coca Cola Series - 2015
67 x 81 cm
Fuji crystal archival print - Dibond mounted
Edition 2/10
Free 'da' Gum Series - 2015
150 x 100 cm
C-type Fuji Crystal archival print, Diasec mounted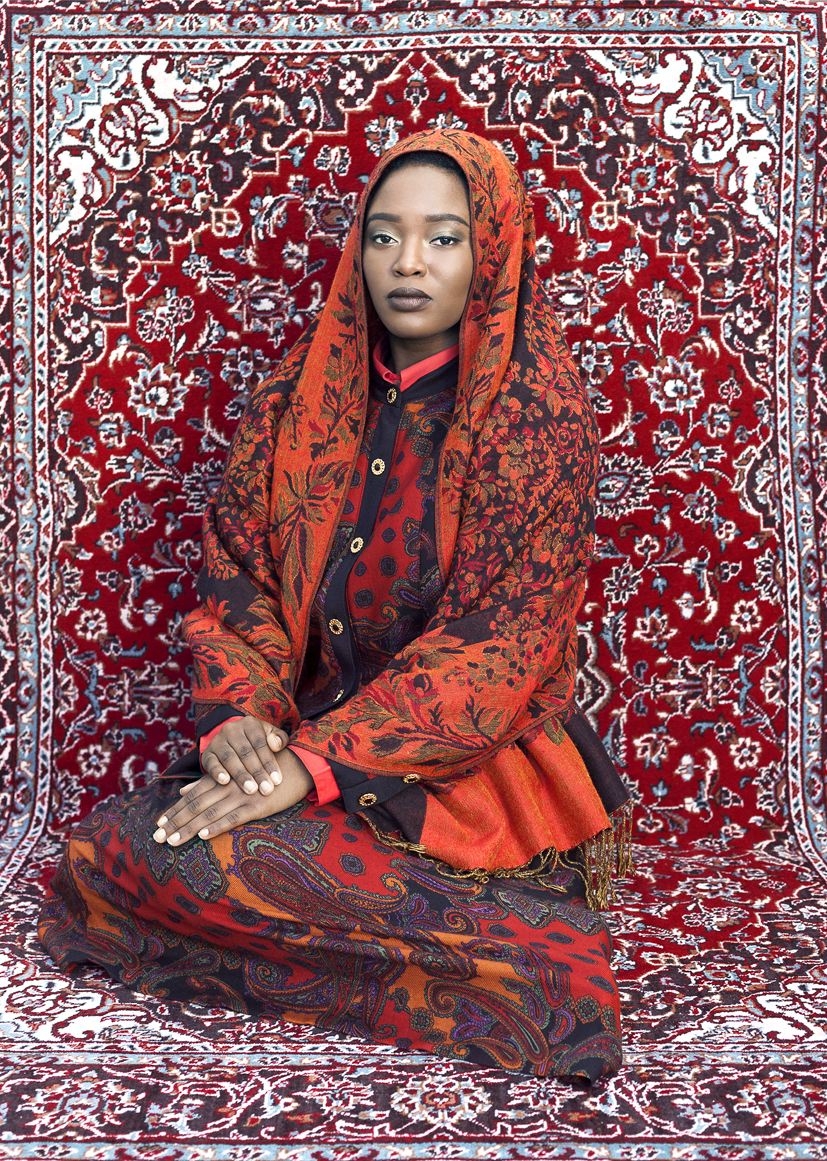 Indian Lady - 2015
80 x 70 cm
C-type Fuji Crystal archival print, Diasec mounted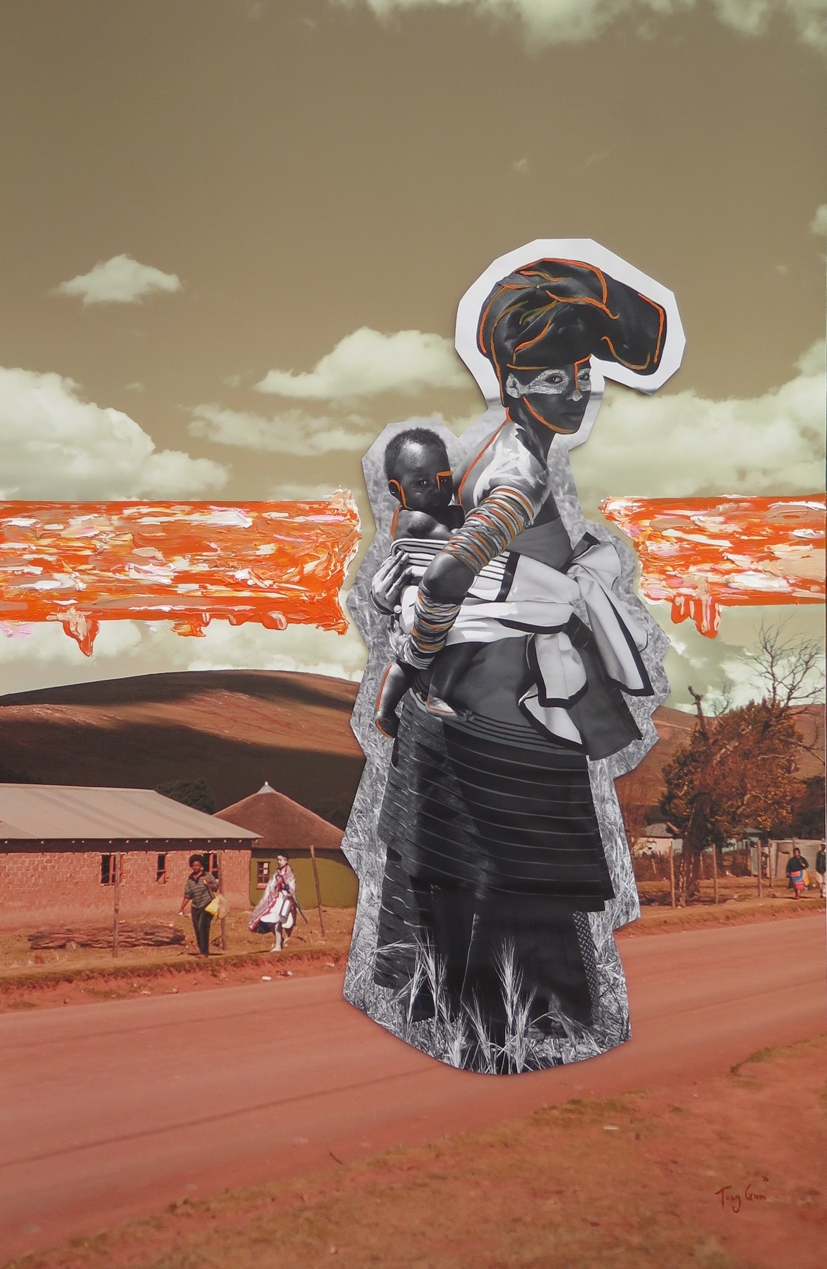 Ixhego I -
152.4 x 101.6 cm
Mixed media on paper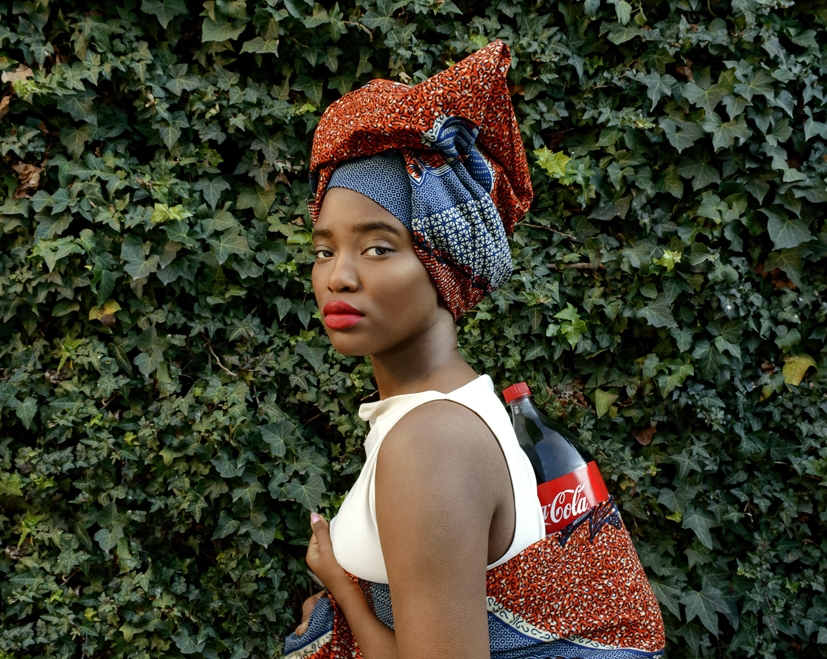 Mother – Black Coca Cola Series - 2015
67 x 81 cm
Fuji crystal archival print - Dibond mounted
Edition 2/10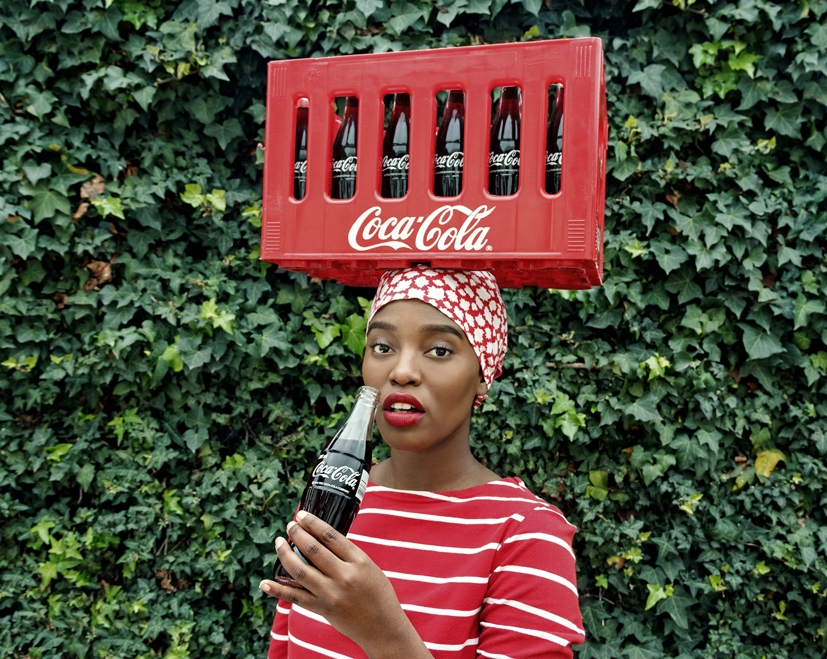 Pin-Up – Black Coca Cola Series - 2015
67 x 81 cm
Fuji crystal archival print - Dibond mounted
Edition 2/10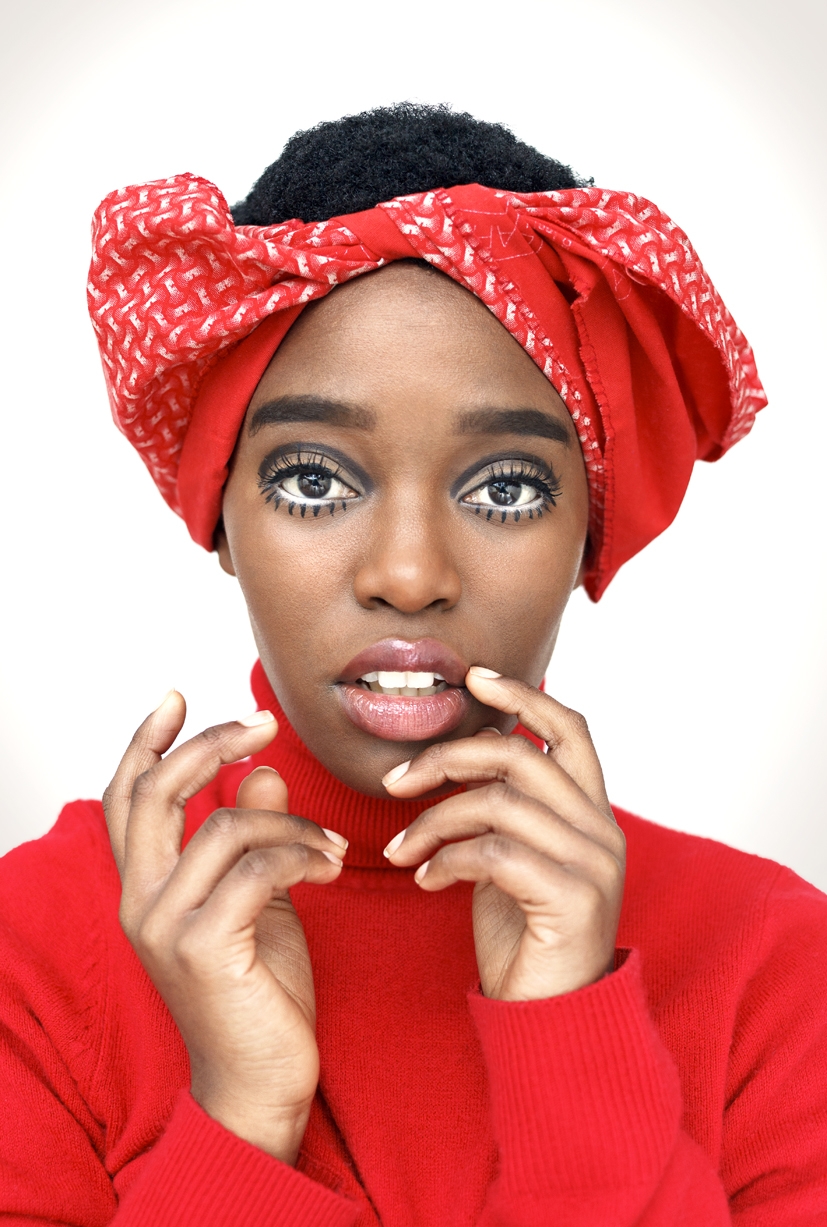 UTwiggy II - 2015
50 x 39 cm
Fuji crystal archival print - Dibond mounted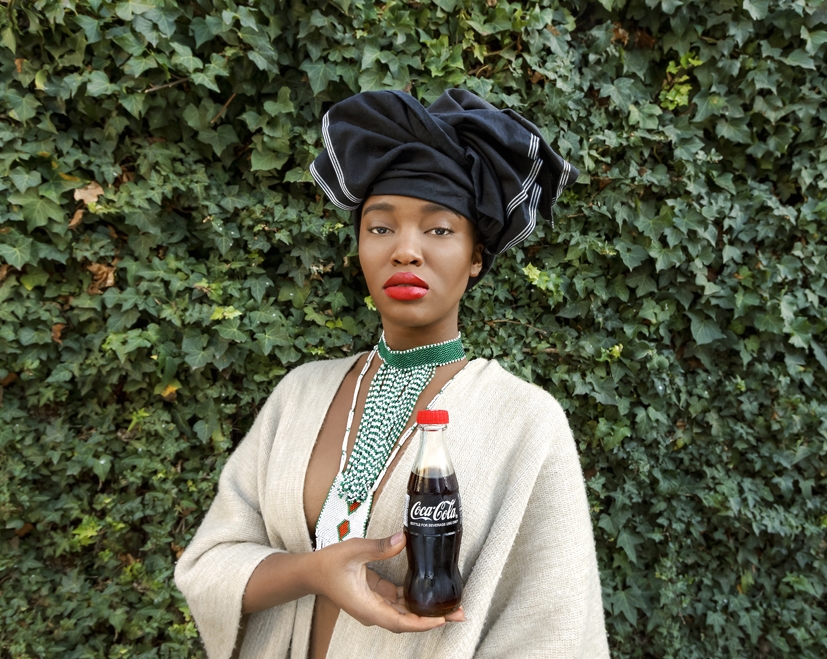 Xhosa Woman – Black Coca Cola Series - 2015
67 x 81 cm
Fuji crystal archival print - Dibond mounted
Edition 2/10
Tony Gum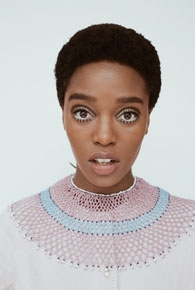 Born 1995, Cape Town, South Africa

Lives and works in Cape Town, South Africa
"Dubbed the coolest kid in Cape Town by Vogue, 20 year old self-portraitist Tony Gum will have her first solo presentation at Christopher Moller Gallery at the FNB JoburgArtFair this year. The lively young artist fuses specific brands like Coca-Cola with an array of projected identities that range from the matriarch in traditional Xhosa costume to the West End Playboy Bunny. In doing so, she presents an ironic and playful take on the universal preoccupation with identity politics.
Working both behind the scenes and front-and-centre, Tony flits between the roles of art director, model, stylist and photographer when creating her conceptual imagery. In her bio on the ArtFair site she's described as the new 'plastiglomerate' –an artist able to splice the moral with the synthetic as well as high art and trash to capture the radio-active buzz of this particular moment in art.
"There actually is no point where I decided that I wanted to pursue art, it just came at me as a surprise," says Tony, who shares her journey and inspirations in a video portrait by Josh Hayman that gives us a candid glimpse into her creative process."
Written by Jessica Hunkin on September 2, 2015 - Between 10 and 5
tonygum.blogspot.com
SELECTED SOLO & GROUP EXHIBITIONS
​2019

Solo show, KAT'EMNYAMA CONTINUED,

Christopher Moller Gallery, Cape Town, South Africa

22 November – 03 January
2018

Solo show, Rock Cause Analysis, C-Gallery, Milan, Italy
2017

Solo show, Ode to She, Christopher Moller Gallery, Cape Town, South Africa

Cape Town Art Fair, Christopher Moller Gallery

Johannesburg Art Fair, Christopher Moller Gallery

Pulse Miami Art Fair, Christopher Moller
2016

Cape Town Art Fair, Christopher Moller Gallery

Johannesburg Art Fair, Christopher Moller Gallery
​2015

Johannesburg Art Fair, Christopher Moller Gallery
SELECTED CONFERENCES
2017

Panelist at the ''21st Century Feminism and the Arts'' panel, at the African Art in Venice Forum – Venice Biennale
Keynote speaker at the Wired Japan Conference (WRD IDNTTY – Why Diversity Matters) in Tokyo
2016

Design Indaba Speaker
AWARDS
2017

Pulse Art Fair Grant Jury Award for best solo exhibition
2016

Perez Art Museum Miami Top 20 (PAMM) Picks – Art Basel Miami 2016

​
Bibliography
2021

Finestre sull' Arte, N°10 - Arte Antica E Contemporanea Giugno Luglio Agosto - Italy. pp.146-159
COLLECTIONS
​Jean Pigozzi Collection