The Jean Pigozzi African Art Collection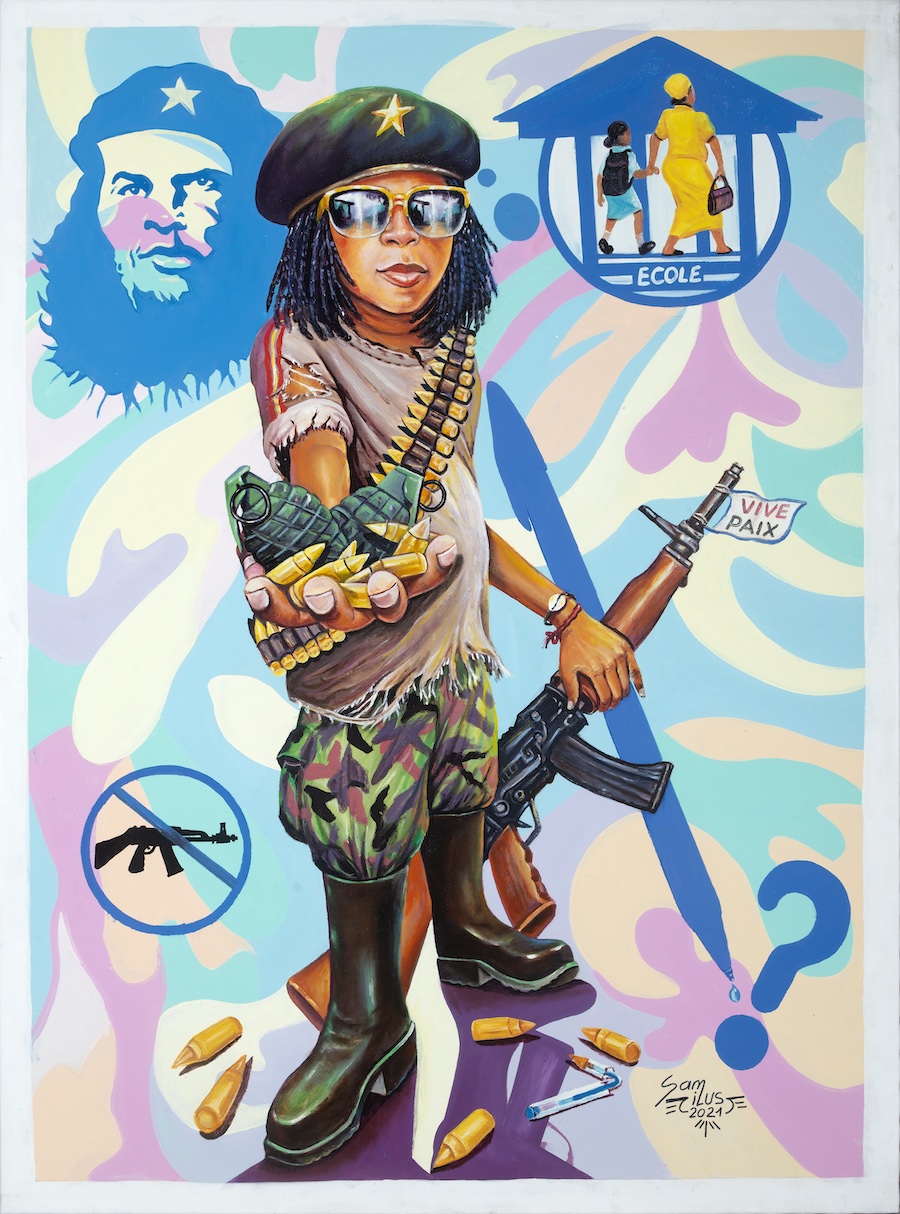 Je suis fatigué de porter les armes et je veux aller à l'école - 2021
140 x 101 cm cm
Oil and acrylic on canvas
Sam Ilus
Sam'Ilus, born in 1979 in Kinshasa (Democratic Republic of Congo), where he lives and works
After training in the building industry, Sam'Ilus – born Samuel Mbombe Ilunga – graduated from the Beaux-Arts in Kinshasa (painting option). His early work included screen printing and adver- tising painting.
Having become close to some artists from the informal group of "Congolese popular painters," whose best known members include Chéri Samba, Chéri Chérin, Moke and Pierre Bodo, he embarked on a career as a painter and took part in a number of group exhibitions, including Jeunes talents at the Memling Hotel in Kinshasa and Congo Paintings, un autre vision du monde, organised in 2018 by François Poncelet at the African Museum of Namur (MAN) in Belgium. Like those of his friends in Kinshasa, Sam'Ilus' paint- ings are characterised by their colourful nature, their vibrant figuration, but also by their social and sometimes political commentary.
By the liveliness of his colours, the attention paid to details, and the highly narrative dimension of his compositions Sam'Ilus displays a creativity that echoes the mural paintings that can be seen in the streets of Kinshasa.