The Jean Pigozzi African Art Collection
Cigarette - 2008
95 x 125 cm
Acrylic on canvas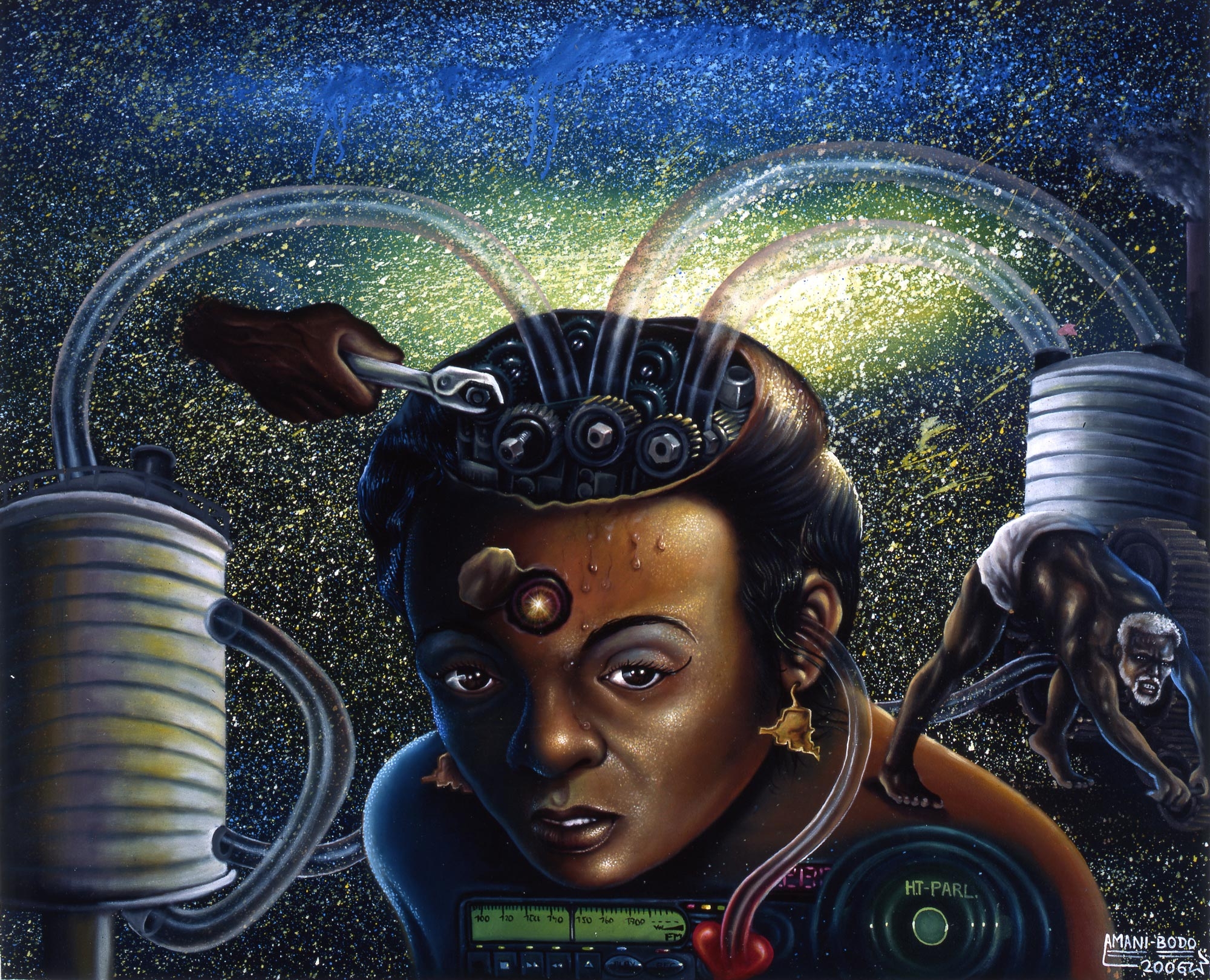 Conscience manipulée - 2006
98 x 119 cm
Acrylic on canvas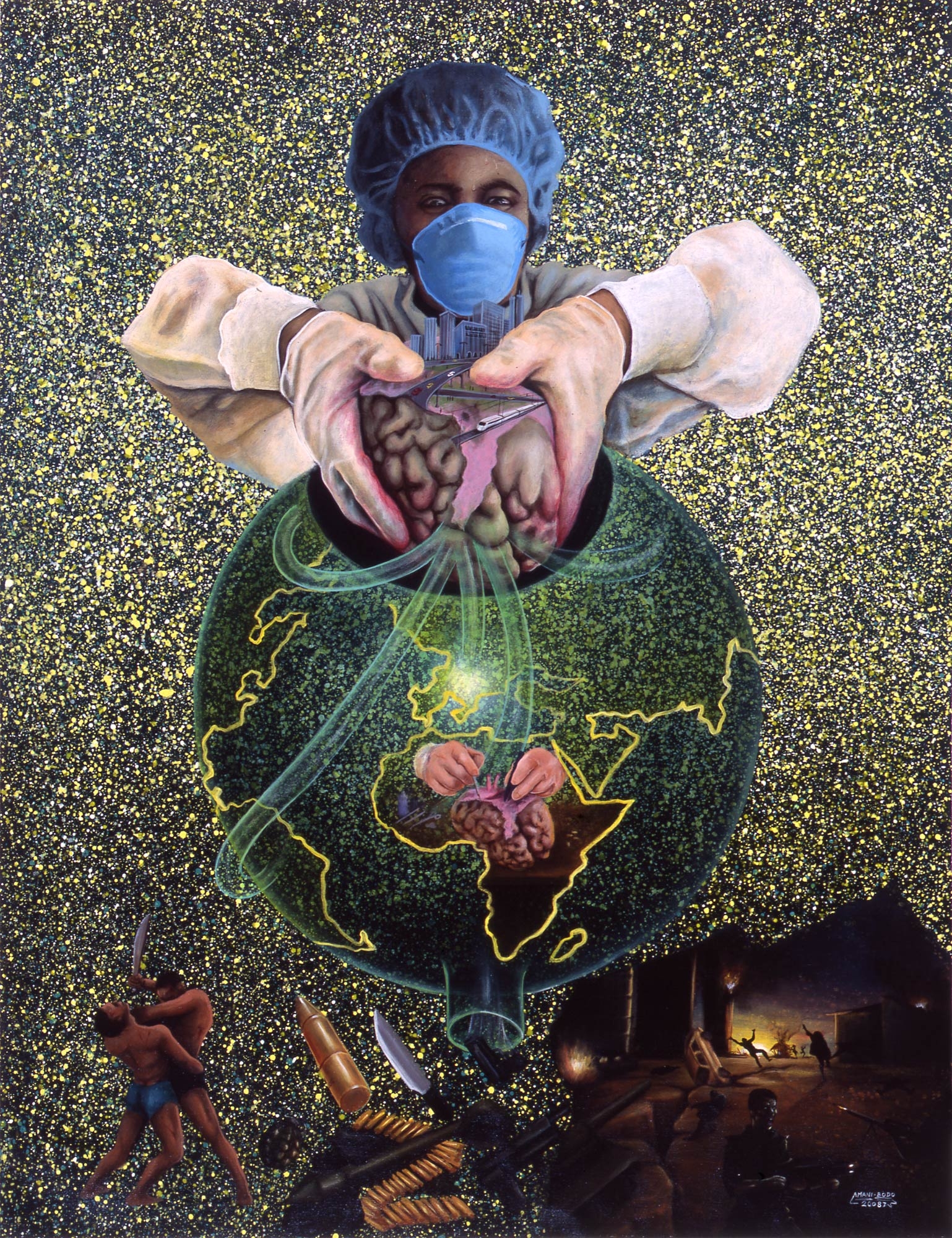 Il faut repenser le monde - 2008
122 x 93.5 cm
Acrylic on canvas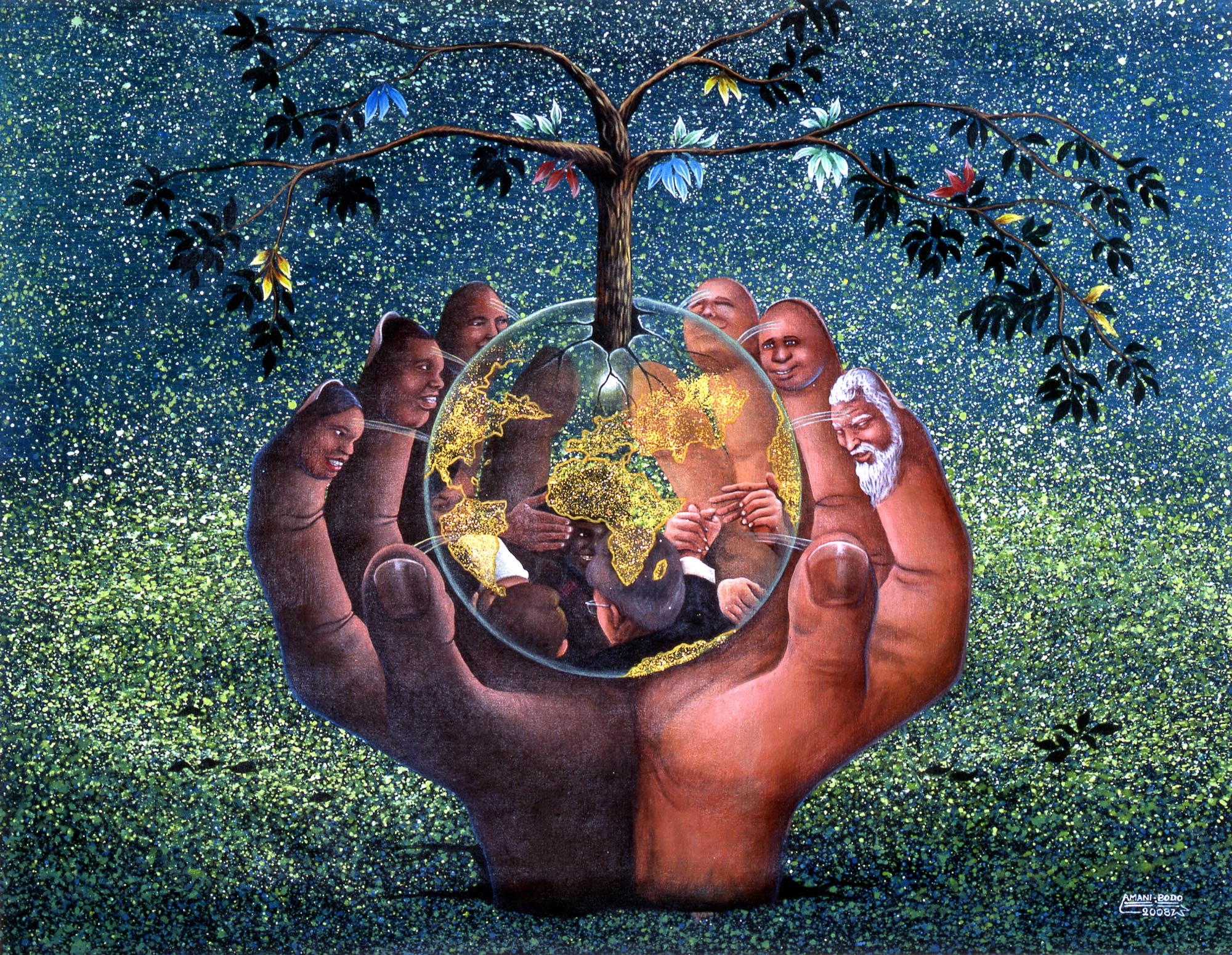 La réconciliation, c'est le baiser de la morale - 2008
95.5 x 124 x 2 cm
Acrylic on canvas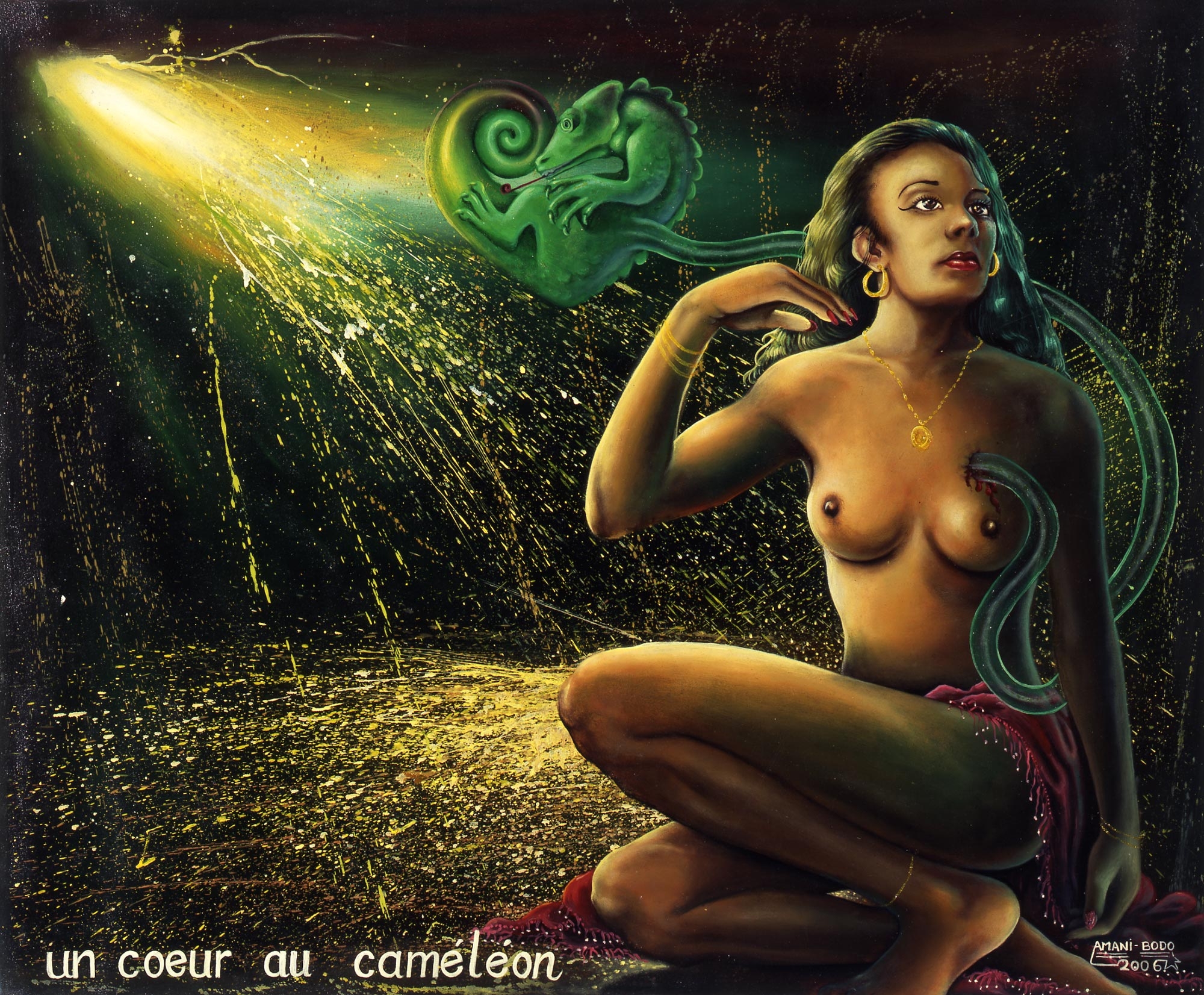 Un coeur au caméléon - 2006
99.5 x 119 cm
Acrylic on canvas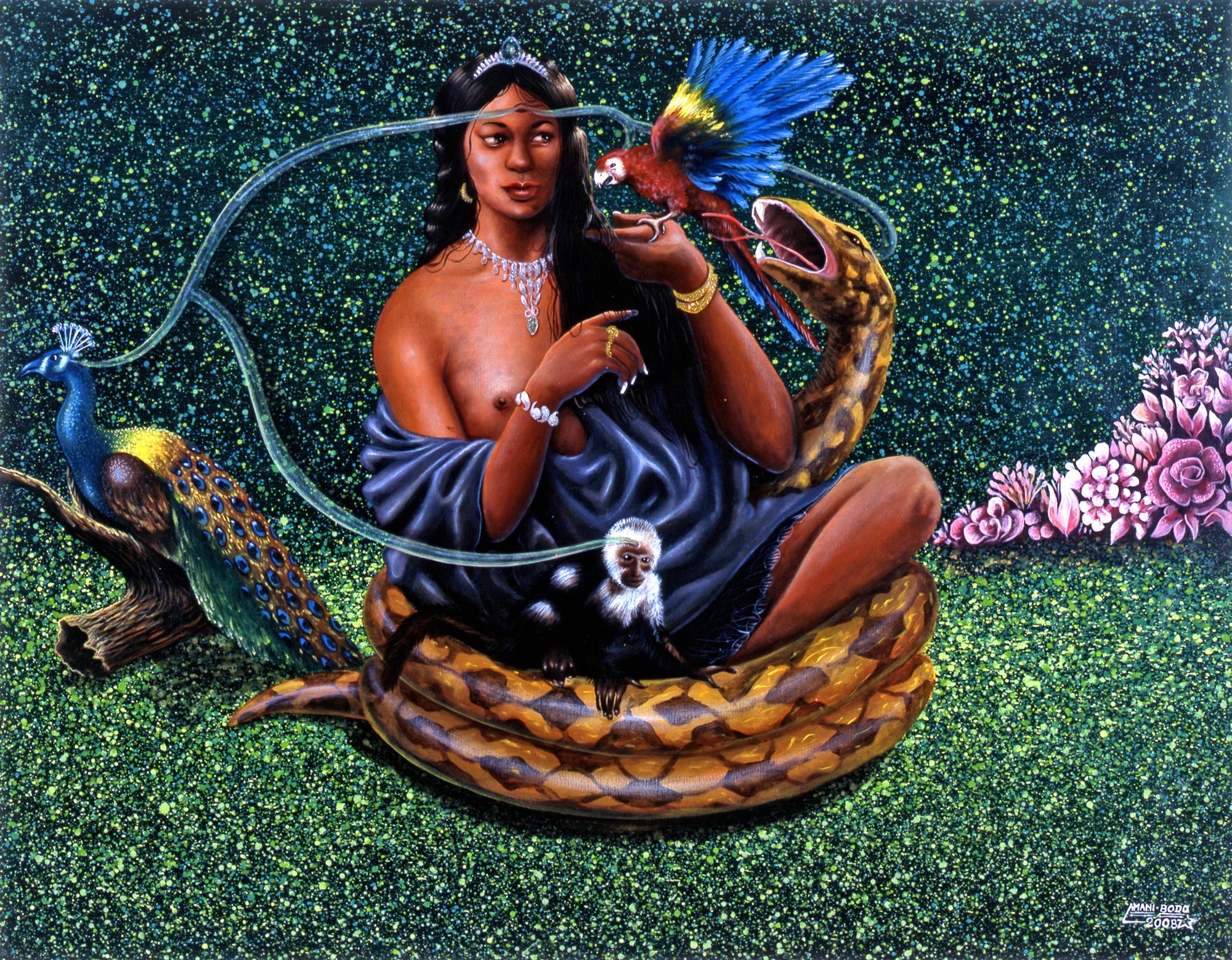 Untitled - 2008
99.5 x 127 x 2 cm
Acrylic on canvas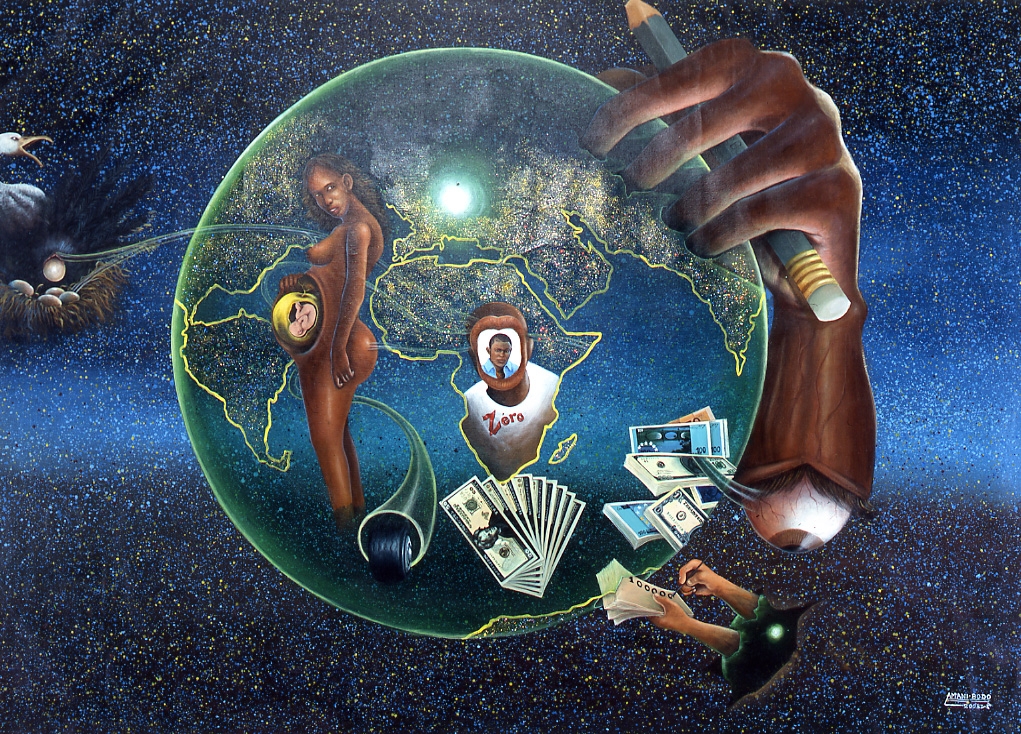 Zéro - 2008
143 X 202 cm
Acrylic and glitters on canvas
Amani Bodo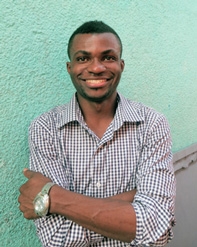 Pamba Malonda Bodo aka Amani Bodo
Born 1988, Kinshasa, Zaïre.

Lives and works in Kinshasa, Democratic Republic of the Congo.
Amani Bodo, a self-taught Kinshasa born artist, grew up in a world of artists beside his father Pierre Bodo, Moké and Chéri Samba who started the now famous Popular School of painting. Amani's surrealist paintings explore a diverse range of themes from spirituality and sexuality, to the impact and influence of Western culture in Congolese society. He includes strong cosmic elements while also drawing his inspiration from the posters of " Bollywood " cinema with their advertising style.
The particular quality of Amani's canvasses consists in this technique that just "happened to him" which is to treat them with " Mwangisa " a Lingala term which means to speckle them. Indeed, his paintings are speckled with droplets of colors completely unrelated to the subject matter, but which makes them even more spectacular.
SELECTED SOLO EXHIBITIONS
2016

Tambola malembe, Espace Texaf-Bilembo, Kinshasa, RDC
SELECTED GROUP EXHIBITIONS
2013/2014

Kin-Babi, Cécile Fakhoury Gallery, Abidjan
2011

JapanCongo

Garage Center for Contemporary Culture, Moscow, Russia
JapanCongo

Magasin Grenoble, France
2009/2010

Africa? Una nuova storia

Complesso del Vittoriano, Roma, Italy
2007

Yambi, Centre Wallonie, Brussels
2005

15 ans de transition

Hotel Memling, Kinshasa
2003

Regard sur la transition

Hôtel Memling, Kinshasa
BIBLIOGRAPHY
2009

Africa? una nuova storia

Exhibition catalogue, published by Gangemi Editore